I received a gift in this adorable box. I couldn't bring myself to throw it away. And after looking at it closely, decided I could make one myself with supplies I already had on hand.
Simply take apart the one you want to recreate. Now use it as a template for your new one. I chose a similarly patterned cardstock, but any thick paper would do.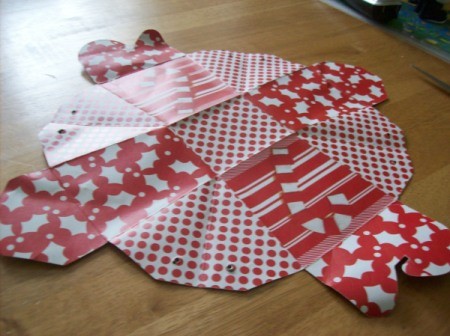 With the folds clearly defined on the template, it was easy to mark the folds on the new one.
For the handle, I used a stiff shoelace instead of the wire handle you see on food containers of the same design. But you could use whatever you like or have around the house.
I think it turned out great and will make more when I need them. I'm keeping my template in a file I have especially set aside for that purpose.
By Gloria from western NY