Baptism Party Favor Ideas
I need help deciding on party favors for a baptism.
By evilelfduran
Answers: Baptism Party Favor Ideas
Read answers for this question below.
Most kids love stickers, pictures they can tape to their walls, and magnets they can stick onto the fridge. If you don't have a religious-supply store nearby, you might be able to find something appropriate, or that can be adapted, at your nearest dollar store. I also like the goldfish cracker idea.
I've never heard of a Baptism Party. What religion ? I was raised Southern Baptist in the home of a Deacon. Maybe gummy worms, or if they are older maybe fishing lures - which can be bought pretty inexpensively. ("I will make you fishers of men.") :)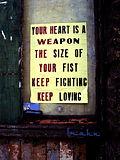 Actually, the regular pretzels also have a religious tie in, I got this from a company website:

The unconfirmed rumor is that an Italian monk created the first pretzel from leftover bread dough. He rolled it out, formed it into the shape of a child's arms folded in prayer, and called it a "pretoria," Latin for "reward." The pretoria later made its way to Austria and Germany where it became known as the "bretzel" or "pretzel."

I believe that in the story I heard as a child, these were given to children in Church orphanages.


Goldfish crackers in cute bags or small jars. Think about the inspiration fish things. That's how I came up with this lol.
Make homemade chocolates or chocolate lollipops in cross shapes. You could probably buy pretzel rods and intersect two of them to form a cross. Just wrap licorice rope around the intersection to hold.

Glass votive holder with silver or gold painted name and date of the event with candles. Make bookmarks out of thin but sturdy cardboard like from a file folder or cereal box. Shape into crosses, fish, and/or angels. Adorn with pretty ribbon/yarn/string. Cookies cut into cross shape.


Answer This Question
Add your voice to the conversation. Click here to answer this question.
Related Guides
Related Posts