What Breed is My Dog?
What breed is my dog? We know his mother is a Long Hair Chihuahua and we think he's Pekingese. What do you think?
Geri from St. Augustine, FL
By Junebu6
Answers: What Breed is My Dog?
Read answers for this question below.
Looks like he's chihuahua, pekinese, and pug. I have the same. (: mines the same but not smiling as much as your dog, lol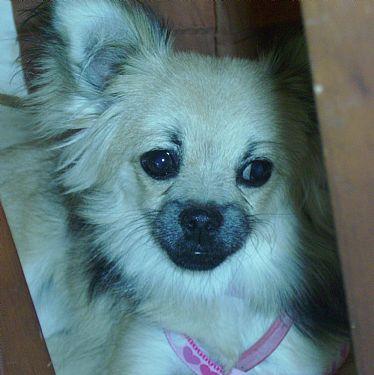 I kind of lean toward Pomeranian/chihuahua mix. What a sweet expression on it's face. What a joyful look of adventure on its lovely face. Racer
I'm going to guess it has some Japanese Chin in it, and I agree with the Pekingese/chihuahua guesses! There's no doubt on the cuteness though! -Lee in FL
I did a google image search on pekingese/chihuahua mixes, and your dog looks a lot like them! Hope this helps! :)
Answer This Question
Add your voice to the conversation. Click here to answer this question.
Related Guides
Related Posts