Maytag Washer Error Codes
Your washer has stopped working and is flashing a code on the display. This is a guide about Maytag washer error codes.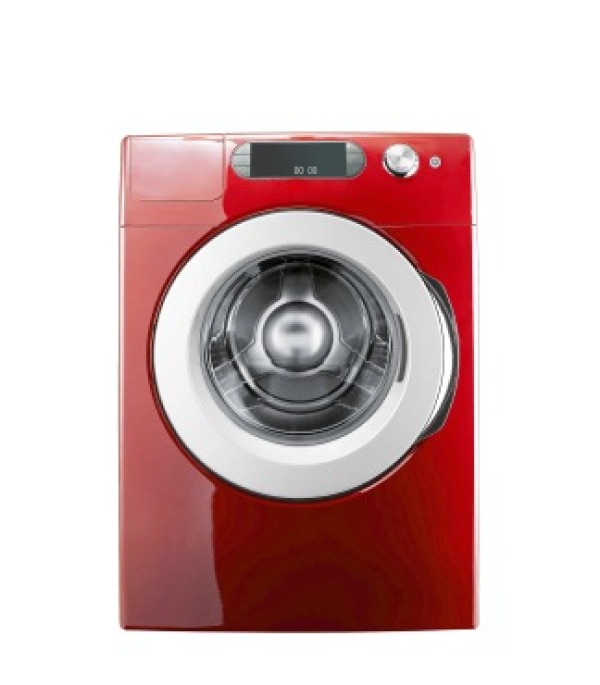 Filter

: All Articles
Sort

: Relevance
My Maytag front load washer will not start. It flashes the letter "F" then the number "11".
September 13, 2016
0

found this helpful
my maytag washer runs fine, untilit gets to the spin cycle. when it get to the spin cycle it flashes f9 or e1
I have a Maytag Maxima steam x front load washer. I have had to call a repair tech once and it cost $200. In mid cycle it throws e01 and f08 codes, the door will not unlock and there is no power. It just did it again a week after repair. Here is my tip. I kept unplugging the power cord and plugging it back in over and over for about 15 minutes, continuously. It finally unlocked and reset itself. I wish I had tried this to begin with. Just don't give up, keep messing with it until it catches.
I have a Maytag Neptune Washer MAH5500BWW. The service cycle displays code PA and h. What are these codes? The washer won't start, the display board works, and it runs a service cycle.
I have a Maytag front load washer, model MFW9600SQO. The F02 and SUD codes show up during washing even though I have done the following: Replaced water pump and strainer. Cleaned out behind the door gasket, cleaned out ball on top of drain at the bottom of the washer. Inspected hose from pump to drain pipe for blockage and found none. Identified that water is flowing into and out of washer. I have unplugged the washer overnight. I have run machine without soap 3-4 times.
I can get it to run, but get the FO2 and SUD code towards the end of wash cycle. If I press the off button once and start button twice I can get it to continue to run, but this has to be repeated every 3 minutes or so until the was is done. What do I do now?
By William B.
December 6, 2013
1

found this helpful
Best Answer
I copied this answer from a website called fixya.com. Hope this helps.
If it's not draining properly and shows this F02 Code there may be a simple solution. Take the bottom front panel off (it has 3 screws.) There will be an off white circular plastic thing there. Resembles the top to a cannister. Twist it off. There will be a good bit of water if it hasn't drained properly. I put a cookie sheet under it to catch most of the water. Once you completely unscrew the top off hopefully your problem will be right there. Unbelievable... we found 2 socks, a glove, a bead, coins and don't ask me but there was a nail in there as well. I was so happy that we didn't need to pay a repair man.
June 23, 2016
0

found this helpful
maytag washing machine error code sud
What is error code F20?
By Nancy T.
My front load machine is showing an error code 3E. What does that mean?
My Maytag Neptune washer is throwing an error code d4. Help?
By Teri from Elyria, OH
February 28, 2014
0

found this helpful
Best Answer
Your manual should explain all the error codes. I really got a scare the first time I got an error code on my brand new sewing machine. I looked it up and found out my bottom thread was tangled. I hope yours is that simple. Mine turned out to be Code Red Operator Silliness. Hope yours is too.
I have a Maytag Neptune washer. I was washing a small load when the unit stopped with a code ND. There is dirty water in drum. It won't spin or drain.
By John
February 15, 2014
0

found this helpful
Best Answer
The User Guide for my Neptune washer suggests checking for a kinked drain hose or a plugged stand pipe if you get error code ND. If you still have problems you could call their customer service line at 1-888-462-9824.
I am in need of some assistance that the kind of folks at Maytag are either unable or unwilling to perform. My washer, three years old, is giving me an error code of 'f6 e1' followed by three rapid beeps. It's part of the 2000 series (the one with only bad reviews on Amazon), model #MHWE201YW00.
I have already swapped out the machine control board at the advice of a local serviceman, and before I light more money on fire I figured the wise sages of the internet could render better assistance than I've received thus far.
Thanks for solving my first world problem.
The code OE comes up. What does it mean?
By Pamela B
August 11, 2015
0

found this helpful
I have an lg washer and OE means either a clogged or pinched drain hose.
August 11, 2015
0

found this helpful
I have an lg washer and OE means either a clogged or pinched drain hose.
I have a Maytag Bravo 400 quiet series washer. I am getting the code "DL" and it won't start.
By Dolly D from TX
January 2, 2015
0

found this helpful
You can find the code description in your product manual or on the Maytag website.
January 3, 2015
0

found this helpful
That's door lock. Your door isn't locking for some reason. The washer won't start if the door isn't completely shut.
If the door seems to be locking fine there may be an electrical problem.
Check and see if you're still under warranty with this washer.
Related
© 1997-2016 by Cumuli, Inc. All Rights Reserved. Published by
ThriftyFun
.
Page
generated on September 21, 2016 at 12:19:12 PM on 10.0.1.251 in 4 seconds. Use of this web site constitutes acceptance of ThriftyFun's
Disclaimer
and
Privacy Policy
. If you have any problems or suggestions feel free to
Contact Us
.