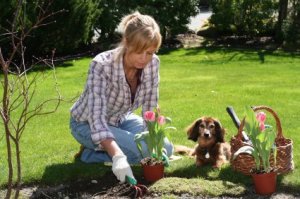 A dog marking their territory can affect the health of plants in your yard. This guide is about discouraging dogs from marking territory on plants.
Solutions
Share a solution for this guide today!
Questions
Here are questions related to Discouraging Dogs from Marking Territory on Plants.
How do you keep dogs from marking their territory with urine? They constantly go on my shrubs and flowering plants. Isn't there something that you could hang on the plant to deter them from the get go?
By ilw from MO