Answers: Growing Garlic
Read answers for this question below.
I have been growing garlic in Oregon for several years now. I have just planted my cloves and they will come up in the spring. I plant in raised beds and cover with leaves mixed with clean sawdust. They seem to like the environment.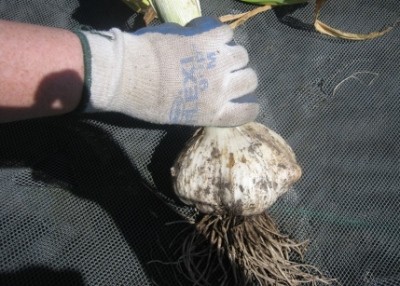 Yes, according to all I've read. I'm in year two of growing it. I got my hard neck garlic growing in someone's yard in TN and I live in MD. It's not hard to grow, it's more when to plant. Check out the tips on Mother Earth News below. Just plant, cover with leaves and wait until spring. You don't want them growing now so wait until the first frost.

http://www.motherearthnews.com/Organic-Gardening/Growing-Garlic.aspx
Answer This Question
Add your voice to the conversation. Click here to answer this question.
Related Guides
Related Posts