Here are two tips for the less handy among us.
After making one cut into the handle of a popular coffee can, I ended up with a weather and bug-resistant container for my clothes-pins. One for each line, just slide it as you hang out the clothes. Thinking about it now, connecting the lid with a piece of string would keep it handier than picking it off the ground.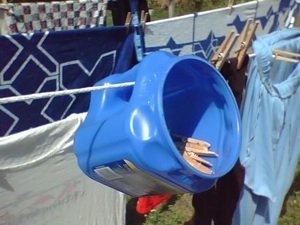 Inspired by this, I took my trusty steak knife and carefully carved an opening in the corner of another can. And I twisted a small hole into the handle to accept the screw hook. Now the birds have another alfresco dining spot.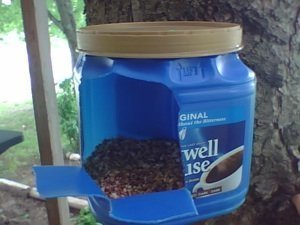 At least now I'm not tripping over empty containers I knew could be used for something.
David from Cheboygan, MI