Do you think Walmart paint is just as good as the other or should I buy from Home Depot or Sherwin Williams?

Priscilla from Zwolle
By Priscilla
Ad
---
Recent Answers
Here are the recent answer to this question.

By Eemma08/24/2015
Painted most rooms in new home with Walmart paint in 2002/3. It was then mfgrd in Pennsylvania by major paint maker. I was so impressed, one coat was all it took. Today, the paint is still vibrant and clean looking. I'm getting ready to repaint. Bought 1 gallon of country white to paint new kitchen chairs n guest bath vanity. So far 4 coats on chairs ,2 coats on vanity. I was blaming myself, brushes, humidity but this a.m. it dawned on me....Walmart changed manufacturers. I am devastated. I will stop recommending this paint to friends. Its awful.

By JonDeath04/03/2010
Depends on the paint.
In terms of Walmart brand Enamel, I think it's the best paint in terms of solvent toxicity rating, quality and price. It doesn't look the best however, it's the least toxic when spraying and curing and really easy to work with.
Spray some Dutch Boy or Krylon, the fumes are no exaggeration, 50 times more toxic in odor.

But, I prefer water based enamel anyway. No toxicity and it's MUUUUUCH easier to work with. If I get some runs or what is known as "garbage" in the finish, it often levels itself out while drying. Something solvent and oil based paints can not do. If it's too severe and I don't want to risk it correcting itself?
I grab a moist bundle of paper towels and wipe it off!
As easy as that. Wipe the entire area clean, respray it and you're back to the perfect finish you seek.
Yes, I'm talking about the water based enamel in the CRAFT section.

Did this guitar, a couple others and a variety of other items including furniture. Once it's cured, you can hit it with some oil based or solvent based clear coat. It's by no means producing the show room finish of a brand new car as it lacks the gloss luster since it's craft paint and they're not adding a large amount of silicates.
Overall it still looks pretty darn good though and with there being no toxicity and the ease of working with it, it's unfortunate that enamels aren't required by law to be water based.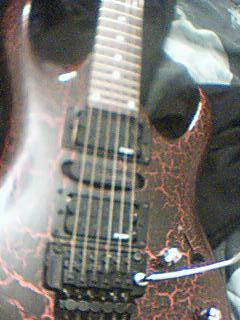 By Tammie01/27/2010
Don't buy the ColorPlace paint at Walmart! It must be watered down, like the previous poster described for "dollar store" paint. Walmart paint was rated well before, and we have used it with good results, but I think they cheapened the paint they carry now.

We have been using Behr as a rule, but this time we got upset with Home Depot because the advertised sale on Behr paint was not a sale, but a rebate. So we bought the walmart paint.
We painted 4 coats and still need another one. The paint peeled right off the wall primer and all in places when we removed the Painter's tape. We made much more work for ourselves by buying the cheap paint. I think I will go and buy some Behr mixed to match at Home Depot and paint over it all again.


By Joe11/04/2009
Wow, I have never heard so many experts with different answers. I work at a Sherwin Williams paint plant. Let me give you the facts. Sherwin Williams makes and owns the Dutch Boy brand. They make Pratt and Lambert,Sears Easy Living,Martin Senour and many others. We have different formulas. If you buy the top of the line paint in any brand it will be good paint. Sherwin Williams adds patented ingredients to the paint sold at Sherwin Williams stores. At SW stores buy 100, Duration, Cashmere, to get top quality paint.

By Paula M. (Guest Post)02/21/2009
I've used it before and don't think the quality is very good. For a few dollars more you can get a much better paint. I noticed the Walmart paint didn't cover very well and you can probably find a brand name of paint on sale at about the same price.

By Mark (Guest Post)02/09/2009
Wal-Mart Colorplace paint is not bad for the price. They sell Dutch Boy as well which will give you much better coverage and quality for a few dollars more a gallon. I used both types in my house and the Dutch Boy was much better.


By Henry S. (Guest Post)01/30/2009
My goodness, what a lot of back and forth about who makes Wal Mart paint. It is, repeat is, made for Wal Mart by Sherwin-Williams. I speak here of the Colorplace line. I have used it extensively, and find that for the money, it works well. Good hiding, brushes/rolls smoothly. It is a bit thin for my taste, but not runny or drippy. An exception to my good opinion of Colorplace is their floor paint, which wears off under moderate traffic, and seems to have not enough drier in it. I read glowing reports about Behr paints.

My personal experience is negative: Poor hiding, runs on the vertical, yet is gummy and not smooth off the brush. A miserable, over-rated paint. If you are on a Rolls Royce budget, get Pratt and Lambert or Ben Moore, both excellent paints. If you're on a Chevrolet budget, go for Wal Mart's Colorplace. Its all very anecdotal and subjective, like most things in life, but that's my take on paint. Note: Don't skimp on brush quality. You will regret it sorely. Buy top of the line brushes, and take good care of them.

By Janna (Guest Post)12/17/2008
The Kilz paint goes on very smooth and has great coverage. I love the sprig of sage color in my room. Very pleased.

By EDDIE WILLIAMS (Guest Post)11/03/2008
This weekend past my son painted 2 ceilings for me. I was very pleased with the coverage with this paint. We will use Wal-Mart Pain on the walls next.

By Lisa from Sheboygan (Guest Post)09/17/2008
I love using WalMart Paint. I prefer it to Behr. It seems to go on smoother, and the colors are just as bright and bold has the more expensive paints.

By AWD (Guest Post)07/07/2008
My husband works for sherwin-williams distribution and they do not ship to walmart. Walmart paint is ok but if you want a lifetime color use sherwin-williams. Do not use Walmart on the outside of your house! Use Duration it is well worth it, Super Paint is good too, both are from Sherwin-Williams. (My husband was a painter at one time too)

By June (Guest Post)06/12/2008
Like Eric I have had the same problem! After 20 or so trips to paint match , they agreed to furnish me what ever it takes to do the project!
Which did not need repainted I merely ran out of touch up paint!
Well now they say I should furnish the primer I wouldn't be doing it at all if it wasn't for them! MY wall looks like a smorgas board of paint tests!
I'm so mad, I don't have this kind of time 2400 sq feet and I have to do 4 buildings to match that one!
They advertise match any color. Cost me 300.00 in gas alone trying to get it right!
All it takes to have the wrong color is lifting the die one notch too much!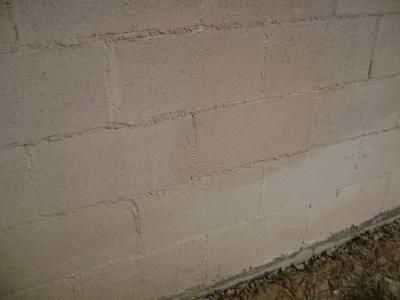 By bob (Guest Post)05/26/2008
Walmart is a good paint for the money.

By Walmart Paint (Guest Post)05/06/2008
Walmart's paint is made by Valspar. It's not that bad. I mean cheaper paint would be Quickhide.

By (Guest Post)03/04/2008
Walmart carries a few brands. Color Place used to be rated very high by Consumer Reports, although I haven't seen a recent issue.

By rita (Guest Post)02/28/2008
Go to your local library and get the edition of Consumer Reports that evaluates paint. I never start a project or invest in an expensive item without consulting them first. Three years ago they recommended Kilz paint from Walmart as a good paint. I used it and was very pleased.

By (Guest Post)02/28/2008
Thanks you everyone, I bought alll my paint and supplies yesturday at Sherwin Williams and soon I will get to work! Thanks for all the advice.

By Norma (Guest Post)02/28/2008
I hope this helps. My painter says that Walmart paint is made for them by Sherwin Williams. I had him use it in my bathroom and it works great. No problem with the semi-gloss at all.

By kelly (Guest Post)02/27/2008
My sister has a cabinet refurbishing business and uses Sherwin Williams exclusively. I recently painted two rooms and ceilings in Sherwin Williams and was very pleased with the coverage, etc. Good luck.

By Cindy02/27/2008
Seven years ago we build a new home. Since I had done a lot of staining with Behr, and had great success we used Behr paint inside and outside on the house. Maybe it's just me but I hate it. About three years we started repainting outside. It has faded and peeled. On the doors and walls on the inside can not be wiped clean or the paint will wash off. We brought the semi-gloss enamel that was supposed be able to clean. (The most expensive one). Our other home we used Glidden and when we repaint I am going back to it. My sister used Sherwin-Williams on her home and she really likes it. It is a high price, but it last a long time.

By Mary (Guest Post)02/27/2008
I have always loved Sears paint. The satin finish is beautiful. I tried the Behr satin finish in a deep red for my kithen/dining room combo. Its the worst paint I ever used. It didn't go on evenly, it bubbles near the stove area and it stuck to the blue tap and peeled off the wall. I'm going back to Sears!

By elizabeth (Guest Post)02/27/2008
I paint for a living. I have used wal mart paint as well as others. It is ok if you are going to paint a room or two. I would not use it in the bathroom or any other place where there;s moisture. Its not that it is bad, but Behr paint has done much more for me. Wal mart paint isn't as thick and it may take more coats. If your wanting to remodel or vive up a room cheaply...it's great. But if you plan on keeping the same color of paint for years and years, you might want to check with behr or something.
Walmart paint is not made by sherman williams. it is manufactured by walmart! DO not get paint from a dollar store! Where u would normally paint 1 or 2 coats, you will have to paint 6 or 7 coats because it is so thin!! I know from experience and lessons learned! Best of luck to you, but if price is not the biggest concern, i would go with behr from home depot!

By Debbie Dzurilla [24]02/27/2008
We used almost exclusively Behr paint from Home Depot. We've had very good luck with it. It is not cheap paint tho.

By Ted Norris (Guest Post)02/27/2008
Wal-Mart doesn't make paint, they buy it and sell it under there name, who makes it for them would be interesting to know but you can bet it's one of the major paint Mfg's, Home Depot sell Behr paint as there brand and they are paint Mfg's, to compete with the Major brands, Dutch Boy, Sherwin Williams, you better be as good or better or your not going to be around long, if one was to do a Google search I'm sure you could find out about test results.

By Edith (Guest Post)02/27/2008
I was told by my wall-mart paint department that their paint was made by Shewin-Williams. Used it a lot and have always been pleased

By Marty Dick [152]02/27/2008
It is safe to buy some "store brands". I'm not sure I would use store brand paint. It would be a waste of money and a lot of hard work before finding out it is inferior. Much too risky for this old woman. The name brands don't cost that much more and you know they will work. Try Gliddens, Sherwin-williams, Behr or any other national brand.

By Darlene (Guest Post)02/26/2008
We bought paint from walmart before. One thing I suggest doing if you are buying a color off the shelf, instead of a custom color, is making sure that the Lot numbers are the same. We bought 2 different 5 gallon buckets of an off white color and the color name was the same. however, since the paint was made in different lots. There was a variation in the color. Application, texture, etc, were all fine, just a color variation. Good luck!

By mcw [80]02/26/2008
See if Walmart sells a name brand paint. Or possibly Walmart has their own name brand. Don't buy any paint from bargain stores, they are inferior. I speak from experience.
Major paint manufacturers that make the actual paint will sell it to stores and it's sold under another label. Talk to someone who works in Walmart's paint department and ask some questions.
Also look on the side of the paint can and see if it has a printed guarantee.
Answer This Question
Add your voice to the conversation. Click here to answer this question.