August 19, 2009
0

found this helpful
We are planing a Fire Fighter wedding using the old colors of ivory and deep red. I am having trouble finding things that we need. Like invitations, table pieces, party favors.
Brandy from Junction City, KY
Answers:
Firefighter Themed Wedding
I wanted my son to use this theme so badly, but instead we were only allowed to use it at the reception. There is a person on eBay that has a great deal of firefighter items for weddings. Here are a few of the names of people that have products:
Wedding Bells 4U Theme Dreams
theme-dream-wedding
jwcaketops
When searching for individuals on eBay, do an advanced search, on the left side of the page is a list, click on "items by seller", or do a normal search for: "firefighter wedding". I hope this helps a little. I found the pricing on eBay to be cheaper than the stores on the internet.
You can also do a search for a picture in Google for the Maltese Cross and find one that is not colored and print it out for children to color, or color the emblem yourself with markers and use it on the program with the, (I can't think) but the little stickers make it 3-D, or raised.

At the reception we had my son's hat on his table along with his badge, few items picked up at Hobby Lobby, a fire truck, a fire hydrant, with red plates and forks, a chocolate 3 tier cake with the Maltese Cross in frosting on top.

I didn't have a lot of say in the union, and was told at the last minute what I was to do. I was not married formally, nor had I attended formal weddings, so I really didn't know my place and I was lost. My aunt did the rehearsal dinner and did the decorations, some plastic firefighter hats for the kids to play with. Some plants in red coffee cans that were wrapped in thick scrapbook paper and scrapbook items glued onto the cans. Streamers and flags stuck in with the plants. They really turned out to be pretty center pieces.

You might get a lot of ideas if you were to tour the fire station first. I toured it after wards and came up with ideas once it was over. So take a tour, and see the intense differences of our firemen's jobs. I'm sure ideas will pop into your head. And the chief is usually very helpful to offer ideas he's seen in days gone by.
Good luck.
Tina (04/01/2008)

By trbrown22
Firefighter Themed Wedding
You can get ideas from the scrapbooking stores. They have firefighter stickers and die cuts. In Walmart, they have 3 inch wooden firetrucks that could be stained or painted to help decorate the tables. You could hang a fireman's coat on the groom's seat and then decorate the bride's seat accordingly. Good luck. This is such a cool idea. (04/02/2008)

By suzi_homemaker01
Firefighter Themed Wedding
Your colors sound lovely. Recently surfing the net, I found confettiflowers.com. Go there and see if they can help you. Best of luck on your upcoming wedding. etc.!
Terri (originally from Kentucky) (04/04/2008)

By badwater
Firefighter Themed Wedding
Not sure about the firefighter jacket on groom chair, might be bad luck because that is what they do at a firefighter's funeral. (04/11/2008)

By kibby
Firefighter Themed Wedding
I am actually planning a fire fighter wedding at the moment for myself and fiance. We have actually purchased many items online from the store Wedding Bells 4 You. There were plenty of ideas that would work with your colours. For the centre pieces we are having chocolate fire trucks made. We also were actually lucky enough to have found two old fire hydrants that were no longer in use and we are having them stripped and painted red to be placed outside the hall door. Congratulations on your wedding hope this gives you some ideas. (04/16/2008)

By Cat
Firefighter Themed Wedding
I too am having a firefighter wedding, my fiance and I are both volunteers with the same department, we are having an axe engraved for the cake cutter instead of a regular cake cutter. (04/18/2008)

By Kelly
Firefighter Themed Wedding
Here's a firefighter postage stamp, that would look great on invitations. If you need custom postage or invitations for your firefighter theme, visit perfectpostage.com (04/19/2008)

By annie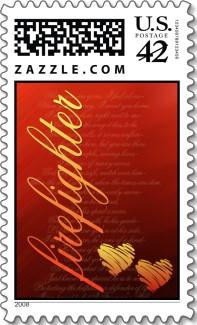 July 15, 2007
0

found this helpful
In planning a firefighter wedding here are some ideas: centerpieces uses yellow and black rain boots filled with flowers or balloons. Have your ring bearer dress as a firefighter carrying a helmet instead of a pillow. Use tiny fire trucks for table assignment and number the trucks. State you are assigned to engine #_.

By Tracey from Philadelphia, PA
Answers:
Firefighter Wedding
I liked your idea for center pieces, and flower arrangments. My son and daughter are both firefighters for phoenix fire company (sta 10) hollidaysburg,pa. Thank you for the ideas. (03/28/2006)

By Linda
Firefighter Wedding
That would also be a great idea for a birthday party for a fire fighter. (03/29/2006)

By kidsNclutter
Firefighter Wedding
My brother is a volunteer firefighter, and from being a volunteer firefighter brat, we had a firefighter wedding for him. I carried my father's (he has passed) chiefs' helmet and added the fireman's prayer to the ceremony. At the reception, the three tiered cake had a ladder truck with the firefighter groom on the ladder, and the bride on the top, with decorated flames adorning the cake. We also had my fathers' favorite chair there with his turn out gear draped across it. It was a wonderful day of happiness and remembrance. Jamie-Indiana (04/02/2006)

By Jamie