Making an Authentic Jedi Costume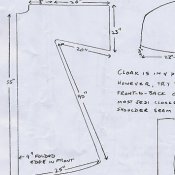 Here is a site that instructs you on how to make a very authentic Jedi Robe and costume. It walks you though making the robe, outer tunic, inner tunic, belt and more. It even has a quick low budget option.

View This Page
http://www.padawansguide.com/basic.shtml
This page is not on ThriftyFun. Be sure to come back to this page and rate it!
Feedback
Post Feedback
Add your voice to the conversation.
Related Guides
Related Posts