My Frugal Life: Have a Garage Sale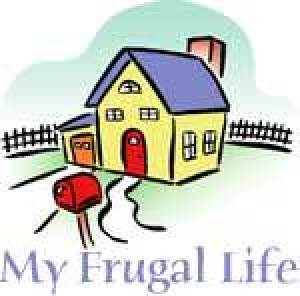 I think the best frugal thing I can think of that everyone can do is have a garage sale. I have had one every year for many years either by myself, with my daughter or a friend. One year my friend and I had 3 at different locations. We paint items we find in the junk and sell for reuse. We have it the week end before Mother's Day and plant flowers in cute containers to sell for the event.
I sew and do crafts so I am able to sell my creations. Besides getting rid of stuff and making money it is fun to talk to the people who come. We sell pop and donuts. We've been complimented on our displays. We really have fun. The shoes and clothes get sold for 50 cents an item. Cheap, cheap, cheap. The money adds up though.
LITTLE SUZY from Millbury, OH
Do you have a frugal story to share with the ThriftyFun community? Submit your essay here: http://www.thriftyfun.com/post_myfrugallife.ldml
By LITTLE SUZY
Feedback
Read feedback for this post below. Click here to post feedback.

By
04/06/2009
A good place on the Internet to advertise your garage or yard sale is Craigs List and GarageSaleCow.com

By
02/11/2009
I just had a garage sale and I hate it when you are already giving everything for really cheap and customers don't want to pay 50 cents!!! Next time I do have a garage sale I am going to price everything and stick to that price.

Another Idea is to sell donuts in the morning, and waters/sodas in the after noon.

By
02/05/2009
And don't forget that you are also helping others! You are giving people an opportunity to buy something they need/want/can use at a much cheaper price than if they bought it new!

By
02/04/2009
Another thing I forgot to mention. Be sure to advertise in a local paper. We have a community paper for nearby small towns. And put several signs up on poles if allowed in your area. It helps to direct cars of people to your location. If you have it every year at the same time you will have regulars looking for it and expecting it.

By
02/04/2009
What a good idea. I never thought of having an annual garage sale. I have had 3 garage sales but see them as a chore. I suppose you make yours similar to a market stall selling your arts and crafts at good prices which is a good way to use up your stash. I think you have motivated me into having one rather than selling on ebay. I just don't like calculating the postage. Thanks Pat
Post Feedback
Add your voice to the conversation.