Snickers (Holland Lop)
Snickers is our 8-month old Holland Lop. We got her in August. She sits up on her back legs for a papaya treat, and comes when called by her name. She knows several words, and is litter trained. She one smart, lovable bunny!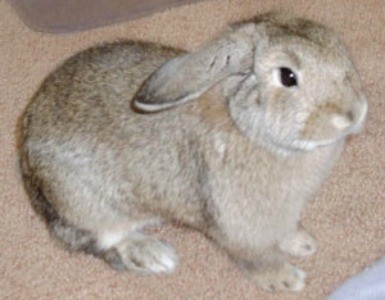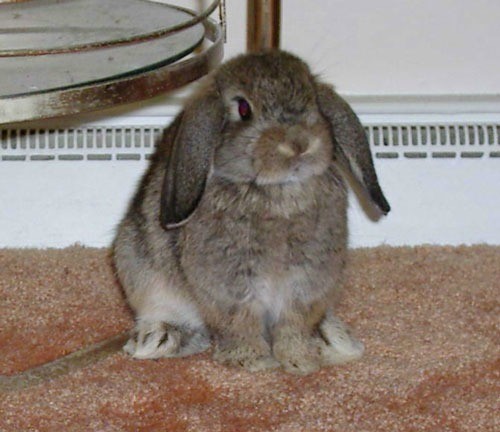 By Renee
Feedback
Read feedback for this post below. Click here to post feedback.

By Bunny (Guest Post)
04/25/2006
Snickers is definitely cute, she looks a lot like my holland lop bun, Flower. Flower loves to play around and dashing from one room to another and doing "binkies" is her favorite activity! You can hold her for hours like a baby in your arms!

By
03/01/2005
What a cute bunny! Snickers is a good name for her. I have a mini lop and I LOVE to pet her floppy ears. If you need a good website for rabbit info (health, behavior, etc) I like http://www.rabbit.org.

By
03/01/2005
Cute bunny. I had one and I got him trained so when I jingled my car keys he knew it was time to
kennel up. I had hardwood floors and I can still hear
him run/hop to his cage. Also one time I was waiting to see if I got this call and the next day
I find out that I could get NO calls as bunny had
chewed phone line! Be careful they can shock themselves so you might want to wrap your cords in foil. Have fun.
Annie
Post Feedback
Add your voice to the conversation.
Related Guides
Related Posts