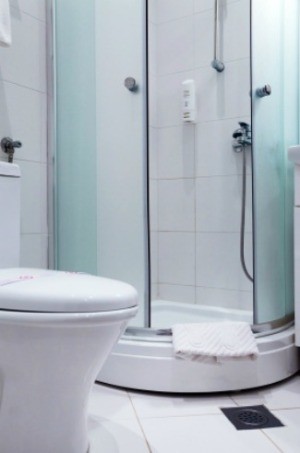 Although the lavatory looks clean, it doesn't always smell fresh. This guide is about removing urine odors from a bathroom.
Ad
---
Solutions: Removing Urine Odors from a Bathroom
Read and rate the best solutions below by giving them a "thumbs up".
Suave Green Apple for Cleaning
I have three males in my household. I had tried everything to get rid of the smell of urine in the toilet area. Scrub, scrub, scrub with every known cleaner. Not even vinegar would do the job. I was shopping at Big Lots and I was talking to a woman and she said she uses shampoo for urine smells. WHAT! The brand is Suave Green Apple at Walmart for $ 1.64. She suggested the sinks, shower and floors too. I did try it on those areas but find that my Bar Keeper's Friend does the ultimate job in the shower. So I'll use both in the shower. What impressed me the most was the result of no more urine smell! Whew! A squeeze onto the sponge did the job. This bottle will last forever! I clean toilets twice a week.
What a saving plus, I actually found a solution. So all you out there that have had it with cleaning and still having the urine smell, well pick up Suave Green Apple Shampoo. I promise you'll be so glad you did.
Jennifer, CA
Give a "thumbs up" to the solution that worked the best! Do you have a better solution? Click here to share it!
Questions
Here are questions related to Removing Urine Odors from a Bathroom.
What removes urine odor from an elementary school bathroom? I am a custodian, and little boys seem to "miss" quite often. The products provided by the school aren't working very well. There always seems to be an underlying urine odor. I haven't been at this job very long, so any help would really be appreciated!

Barb from Kellogg, IA
AnswerWas this interesting? Yes No
Ad
---
---
Most Recent Answer
By Nick 09/27/20150 people found this helpful
Tap-a-drop Original works great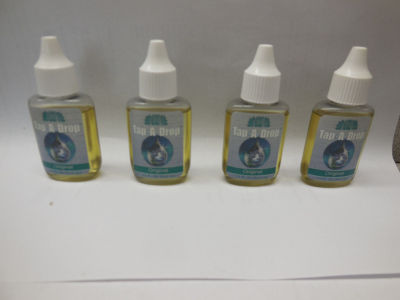 ---
I have a dreadful urine stench from one of my toilets. The bathroom smells like a men's public toilet. It is cleaned frequently. What can I do?
Thanks
By maeref
AnswerWas this interesting? Yes No
Ad
---
---
Most Recent Answer
By Gloria Hayes [18] 05/29/20110 people found this helpful
Soak the whole area with vinegar and let it stand for awhile, then dry it up.
---
How do you get urine smell out of a clean bathroom?
By Michele from Lincoln Park, MI
AnswerWas this interesting? Yes No
---
Most Recent Answer
By manandvanhirelondon 1 1 05/27/20110 people found this helpful
Cleaning a bathroom sometimes means removing urine odor from tile and grout. To do this in an efficient manner means getting to the root of the problem. The newest technology for cleaning bathroom tiles uses peroxide and detergents to penetrate the soiled area and deactivate the odor. Simply spray a product like PAWS - Pet Accident Washup Solution on the area, allow to sit for 10 minutes and then wipe clean. Baking soda will also neutralize the smell of urine from in between your bathroom tiles.

Make a paste of baking soda and water and clean with a toothbrush. Let site for about 30 minutes and wipe with a damp sponge. If the odor persists, repeat until the odor is gone.
---
I cannot get the urine smell out of my bathroom. I clean it every day. It is a brand new unit and only I live in it. I have not had this problem before. I do notice that there is a low water level in the toilet bowl. I hope you can help.
By Gissy from Muswellbrook, NSW
AnswerWas this interesting? Yes No
---
Most Recent Answer
By myshell 02/14/20140 people found this helpful
Can I use normal Oxysept powder for dog urine smell in bathroom and drain. If not can you tell me what I can use.
---
I deep clean my bathroom every other day, and it still smells like urine. I am the lone female in a home of boys. They are not messy if you catch my drift, but the smell is always there. What can I do?
By frusturated
AnswerWas this interesting? Yes No
---
Most Recent Answer
12/14/20100 people found this helpful
Perhaps the boys are not being messy on the toilet seat or floors but are spraying in the area ecm1357 mentions? In that case she is completely correct about cleaning around those areas but also teach them to spray strictly in the water because, after all, the spray can be directed. ;-)

My other thought is 'are they flushing after each and every poddy session' because if they aren't you could just be smelling the residue from the water in the toilet bowl? I hate wasting water flushing every single tinkle but if the urine smell is bad then that is what has to be done.

I implore you to not use any manufactured chemicals for cleaning! Not even for a toilet! Simple vinegar will sanitize and clean and take the odor away and your lungs and other internal body organs will thank you! I wish I had not grown up with and continued to use nasty cleaning chemicals because of serious permanent health issues caused by them.

Maybe keep a spray bottle of 50/50 vinegar and water solution handy in the bathroom for in between actual cleanings?
---
My dad is 92 y/o and lives in assisted living. He has a Supra pubic catheter. He has been instructed in emptying his bag into a urinal to minimize splashing. Unfortunately there is still splashing, and there is also some leaking at night, causing a horrible smell in both rooms. They charge an extra $150 for more cleaning. Do you have any suggestions on eliminating this odor?
By Ilene
AnswerWas this interesting? Yes No
---
Most Recent Answer
By HAPPYINHARNED [14] 09/22/20140 people found this helpful
Zero Odor.com has a good one. Good Luck. Do you also flush the catheter? That will help with odor also.

---
I empty the bedside commode into the toilet. The toilet paper splashes in and some of it gets on the bathroom floor. It is sometimes mixed with feces on the paper or in it. How do I do this without the smell getting in the commode or on the bathroom floor. I smell it all day. My mom uses it at night and I empty it in the am.
By Sarah
AnswerWas this interesting? Yes No
---
Most Recent Answer
By Janette [91] 10/25/20130 people found this helpful
The best thing to use is white vinegar straight from the bottle. The smell will be gone instantly. The vinegar smell will go away shortly. I also use straight vinegar to clean windows. Works great. Vinegar is also a disinfectant. Hope this helps.
---