Do you need yeast when making bread with self rising flour? I would like a recipe for making bread with self rising flour and no yeast. Is this possible?

Lucy
By lucy
Ad
---
By mcw 80 1,752 11/26/2007 Flag
If you want your bread to rise and look like a loaf of bread you need yeast.

Why don't you do a search on http://www.allrecipes.com and see if there are any bread recipes which don't call for yeast.
By Pattie Hartley 2 104 11/26/2007 Flag
The answer to your question is you can make bread with self rising flour and no yeast. Below is a favorite recipe of mine. You can substitute a can of pop for the can of beer if you do not want to use beer. This is a lot like the beer bread from the company Tastefully Simple.

Stir three cups self-rising flour, one third cup sugar and one 12 oz. can of beer into a big sticky lump. Grease a loaf pan with spray shortening or rub solid shortening, oil or butter around. Bake at 350 degrees F for 45 minutes.

Pour on as much of a stick of melted butter that will run over the top and down the sides without overflowing; bake 15 minutes longer. Let it sit in the pan for at least 10 minutes to soak up all the butter before serving.
By joan pecsek 88 545 11/26/2007 Flag
Yes, you can. They are called "quick breads" because you don't have to wait for them to rise. Put the following in your browser: recipes quick breads. You will have your pick of recipes. Also try a flour low in glutten like White Lily or Hudson Cream. Low glutten flours just naturally rise higher than regular wheat flours.
By Linda (Guest Post) 11/27/2007 Flag
Make Beer Bread... Easy
Beer Bread
2-2/3 C selfrising flour
12 oz. warm beer freshley opened

Heat oven to 375
grease a 9x5 loaf pan
put flour in bowl add beer and stir with a
spatula just untill mixed and flour is moistened
scrape into prepared pan
bake 50-55 minutes
cool in pan for 5 minutes, then turn out on rack.

Variations:
Mix flour with
1 c shredded sharp cheddar cheese
and 1/2 c thinly sliced onions
and 1 1/2 tsp poultry seasonings
add beer and proceed as directed
or
mix flour with 1 c mixed country olives,
kalamata olives or black olives
pitted and coursley chopped and
1/2 c grated parmesan cheese and
1 1/2 tsp Italian seasoning
add beer and proceed as directed

Happy baking....Linda
By Mary Lou 14 765 11/27/2007 Flag
There is a great book called "Fast Breads" by Howard Early and Glenda Morris from Crossing Press Specialty Cookbook Series, 1986 that is about all kinds of quick breads (using no yeast). Its not just sweet breads like banana, but vegetable breads, flat breads and crackers For instance, some my favourites from this book are: Garlic White Bread; Baked Boston Brown Bread;Potato Rye Bread,Jeanne's Rice Bread;Chocolate Spice Bread;Coconut Cornbread; Sweet Potato Cranberry Bread and Quick Onion Flatbread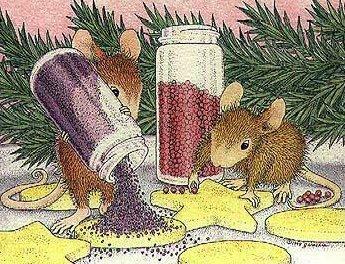 By Mary Lou 14 765 11/27/2007 Flag
Actually if you have no objection to the use of alcohol in cooking I have a beer bread recipe that is only two ingredients, one of which is self-rising flour.
Preheat oven to 375*F
Grease a 9 x 5x 3 loaf pan or spray with nonstick spray
Put 2-2/3 c. self-rising flour(NOT cake and pastry) or make your own (see end of recipe) in a medium bowl.
Make a well in the center and add 1 12 oz beer, freshly opened, may be chilled or room temp.
Stir with a spatula just until flour is moistened completely TRY NOT TO OVERMIX.
Scrape dough into prepared pan.
Bake 50-55 minutes or until top is lightly browned; sides pull away from the pan and tester inserted in the center comes out clean.
Cool on a wire rack for 5 minutes; turn out of pan onto rack to cool completely.
Cut into 10 1 inch slices with serrated knife.
71 calories per slice

SELF-RISING FLOUR:

PER NEEDED CUP: 1 cup all purpose flour, 1-1/2 tsp baking powder and 1/2 tsp salt. Combine thoroughly before using. I make it ahead a little and store in in a plastic container with a well sealed lid.

Variations: I tried the following add ins for this bread
1/ 1/2 c. finely grated cheddar (yummmmm!)
2/ 1/2 a pouch of dry onion soup mix (good with chili)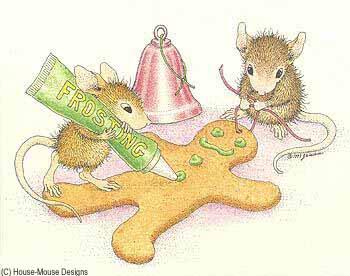 thank you to everyone that responded this was greatly appreciated.
By (Guest Post) 11/30/2007 Flag
I have made beer bread, but to me that is more like a sweet bread texture. And maybe it will be if not using yeast.
Try doing a search and see what links come up.

Here is just one that I found......

Yeastless Bread/Buns

Ingredients:
2 cups all purpose flour
2 tablespoons whole wheat flour
2 heaping teaspoons baking powder
1 teaspoon vegetable shortening
l/2 tsp. salt

Cut shortening into dry ingredients.
Mix one beaten egg, I cup plain low fat yogurt, 2 tablespoons honey. Slowly combine egg and
honey mixture into dry ingredients. Beat well with spoon. Mixture will be dry. Form into loaf or 6
buns. Make diagonal slices across top to prevent cracking. Bake buns at 350 degrees for
approximately 20 minutes. Bake loaf at 350 degrees for approximately 25-30 minutes.

Note: These are great for hamburger buns. You may find that the rest of the family wants one of these too.
I know that this thread was some time ago but I have only just joined. I always thought that beer was made with yeast so if you want yeast free bread? Baking powder and white distilled vinegar is possibly a better combination. Just stopped eating bread because I got fed up with feeling bloated and my wife got fed up with the constant trumpeting. Lost 14 lbs in no time and kept it off so no more yeast for me peeps.
By Dr. Bubbles 1 01/17/2010 Flag
Beer has a ton of yeast in it. If the concern is allergies or actually yeast avoidance don't use beer! If it's because you don't have any yeast in the pantry, go for it!
By MagnoliaSouth 2 8 06/07/2010 Flag
I don't know how old this is, but the Irish came up with soda bread when yeast wasn't available to them. This page explains the very basics:
http://earthnotes.tripod.com/soda-bread.htm

Ingredients are probably what you have in your home and you can even make it without milk, if you desire to do so.

If the site goes down, just ask and I'll post it. :)