We do not have a place in our backyard to plant a "regular" garden, but we did have room on our patio deck to do something. I came up with an idea for a small garden using a child's plastic swimming pool. I poked holes all over the bottom for drainage, added fertilizer and soil, and planted tomato and pepper plants. I did the same thing using an old plastic barrel-cut in half lengthwise for basil, cilantro, and radishes.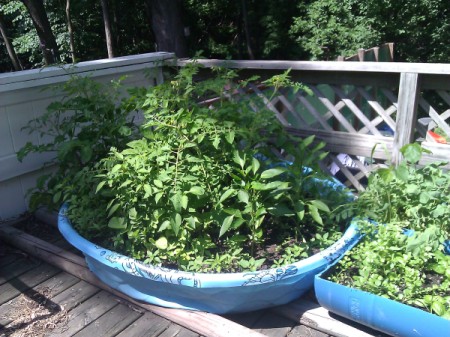 As you can see, all my "garden" products are growing well.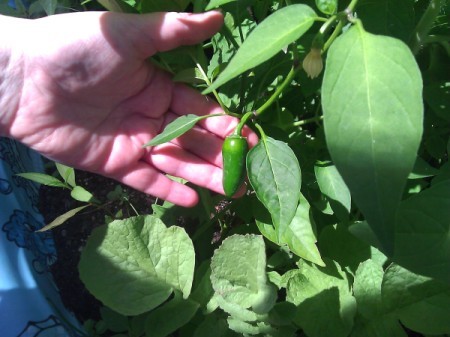 By LisaE from WI
Update: We have had extreme heat the last week, and I wanted to show how much my tomatoes, green peppers, and herbs have grown and that using a plastic pool really does work for those with limited backyard space. I just took these pictures.