Checklist Of Things We Should Never Feed Our Pets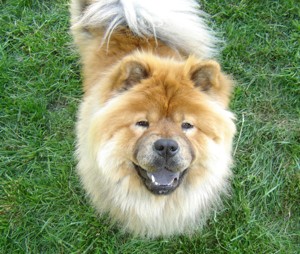 There are just some things we should not feed our pets even though we think of them as members of our families. It is not known that some foods which are edible for humans can pose hazards for dogs because of their different metabolism. Some may cause only mild digestive upsets, whereas, others can cause severe illness, and even death. Here is a list of things that you should never feed your dog or leave down where the animal may come in contact with them.
Alcoholic beverages can cause intoxication, coma, and death.
Baby food can contain onion powder, which can be toxic to dogs. (Please see onion below.) Baby food can also result in nutritional deficiencies, if fed in large amounts.
Bones from fish, poultry, or other meat sources can cause obstruction or laceration of the digestive system.
Cat food generally too high in protein and fats.
Chocolate, coffee, tea, and other caffeinated beverages contain caffeine, theobromine, or theophylline, which can be toxic and affect the heart and nervous systems.
Citrus oil extracts can cause vomiting.
Fat trimmings can cause pancreatitis.
Grapes and raisins contain an unknown toxin, which can damage the kidneys.
Hops Unknown compound causes panting, increased heart rate, elevated temperature, seizures, and death.
Human vitamin supplements containing iron can damage the lining of the digestive system and be toxic to the other organs including the liver and kidneys.
Liver Large amounts can cause vitamin A toxicity, which affects muscles and bones.
Macadamia nuts contain an unknown toxin, which can affect the digestive and nervous systems and muscle.
Marijuana can depress the nervous system, cause vomiting, and changes in the heart rate.
Milk and other dairy products Some adult dogs and cats do not have sufficient amounts of the enzyme lactase, which breaks down the lactose in milk. This can result in diarrhea. Lactose-free milk products are available for pets.
Moldy or spoiled food Garbage can contain multiple toxins causing vomiting and diarrhea and can also affect other organs.
Mushrooms can contain toxins, which may affect multiple systems in the body, cause shock, and result in death.
Onions and garlic (raw, cooked, or powder) contain sulfoxides and disulfides, which can damage red blood cells and cause anemia. Cats are more susceptible than dogs. Garlic is less toxic than onions.
Persimmon seeds can cause intestinal obstruction and enteritis. Pits from peaches and plums can cause obstruction of the digestive tract.
Raw eggs contain an enzyme called avidin, which decreases the absorption of biotin (a B vitamin). This can lead to skin and hair coat problems. Raw eggs may also contain salmonella.
Raw fish can result in a thiamine (a B vitamin) deficiency leading to loss of appetite, seizures, and in severe cases, death. More common if raw fish is fed regularly.
Salt if eaten in large quantities it may lead to electrolyte imbalances.
String can become trapped in the digestive system; called a "string foreign body."
Sugary foods can lead to obesity, dental problems, and possibly diabetes mellitus.
Table scraps (in large amounts) Table scraps are not nutritionally balanced. They should never be more than 10% of the diet. Fat should be trimmed from meat; bones should not be fed.
Tobacco contains nicotine, which affects the digestive and nervous systems. Can result in rapid heart beat, collapse, coma, and death.
Yeast dough can expand and produce gas in the digestive system, causing pain and possible rupture of the stomach or intestines.
These foods have been researched and proven unsafe by Veterinary and Aquatic Services Department and Drs. Foster and Smith.
About The Author: Debra Frick is a mother of 5 and a grandmother to 8 grandsons and one granddaughter. She is a published author and poetress. Recycling and saving money are her passions. She also loves crocheting and cooking. She is also a pet rescue volunteer and has many pets of her own.
Feedback
Read feedback for this post below. Click here to post feedback.

By
05/31/2009
Hello, This link is worth taking a look at as well! Some common garden and household plants are also poisonous to your pet. http://www.dogpack.com/health/poisonplants.htm
Great posts here!

P.S. - Picture is of my daughter, her boyfriend and our Bearded Collie Mix, Grant!

Regards, ~Lori~



By
05/31/2009
With the bones the danger they can splinter and cut the mouth, throat, stomach, and wont feed good coming out the other end. The marrow inside is also very high in fat, and if given on a regular basis can cause obesity in dogs.

By
05/26/2009
Also; Avocado - the substance Persin can cause vomiting, diarrhea and sometimes heart congestion.

Raw or undercooked meat - While there is controversy surrounding the role of raw meat in a dog's diet, studies have shown that raw meat has a higher likelihood of harboring harmful bacteria than cooked or prepared dog food.

Salmon and trout frequently have a parasite that cooking does not kill. It is fine for humans but can harm dogs.

Wild Mushrooms - Some mushrooms , for example, can produce abdominal pain, liver and kidney damage and anemia. So be aware of wild mushrooms when you are out walking your dog in wooded areas.

Also, do not feed your dog dry dog food that contains corn. Read those ingredients.

By
05/26/2009
Do not feed your dog Xylitol either. It is a sugar substitute most commonly found in sugar free candy & gum. It is toxic to dogs! Just 3 grams or about 10 - 12 sticks of gum containing Xylitol can kill a 65 pound dog! It's even worse for small dogs. It only takes 2 or 3 sticks to kill them!

By
05/18/2009
The picture in this article is my girl, Honey! I have heard good things about the Costco Kirkland Brand Dog Food. I get the Lamb/Rice one. It is a much better deal than anything else I have found and the nutritional data appears to be comparable to expensive brands. I don't give her table scraps but sometimes some cheese or hotdogs.

05/15/2009
My sister-in-law cooks any type of bones in the pressure cooker until they are almost pulverized and gives them to her dog. I don't know if bones are bad for dogs or if it is just the fact they are hard and can splinter.

By
05/15/2009
Oh, and I read that only COOKED bones are bad for dogs. Raw bones of most any kind are fine because they are natural for a dog to eat, even chicken. IDK about mushrooms. I would stick with not giving them any kind.

By
05/14/2009
I also feed my dogs mostly Iams, but I am a little puzzled by not feeding them mushrooms. Do the experts mean mushroom that we can consume, or are they refering to what I call "toadstools," that are poisonous, and nobody can eat?

By
05/14/2009
So, in your opinion, what should we feed our dogs? I have been researching the "raw diet" concept. It sounds right, but I honestly have no idea. Right now mine get IAMS.
Post Feedback
Add your voice to the conversation.