Garden: Butterfly Weed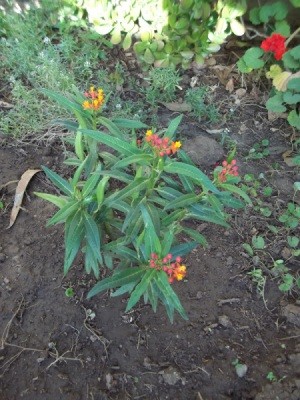 One of the Path Garden friends came to help do some much needed garden clean up. After 4 hours of working hard, we sat and had tea in the garden.
Chatting about how I had been wanting to bring butterflies back to the garden along with more birds, I told her how DD had given us 2 sets of butterflies to raise and set free in the garden. I told her I had butterfly bushes, but had never seen a Butterfly Weed plant. And that was the next goal, to find one. Well, a few days later, she left this one at the gate for me.
How Blessed I am.
By Great Granny Vi from Moorpark, CA
Feedback
Post Feedback
Add your voice to the conversation.
Related Guides
Related Posts