March 13, 2007
0

found this helpful
Check out the craft section at www.familyfun.go.com
they offer things for every holiday and even length of time to make. it's really great about keeping it cheap too.
By guest (Guest Post)
March 14, 2007
0

found this helpful
You can make flowers out of toilet paper rolls. You cut at either end and leave space in the middle (make the cuts about 1/2 inch thick and then bend them up and let the kids paint them. You can use pipe cleaners for the stems. Then use an old container or can (with no sharp edges) and let them decorate that and you have a beautiful spring arrangement without the hassle of watering them!
March 14, 2007
0

found this helpful
Ever heard of a craft magazine for kids called Pack-O-Fun? It is great and if you have access to a used book or magazine store perhaps you can get some used issues. Magazine stores carry it and although you might consider it expensive, it is worth the money I feel because the ideas are so good. They have a website as well. You do not say if we are talking about boys or girls or mixed young crafters? Your local library should have all kinds of ideas too. Don't just stick to the adult section though, hit the kids section too.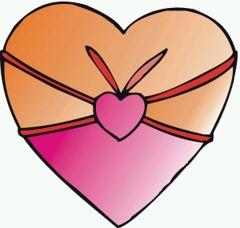 By guest (Guest Post)
March 15, 2007
0

found this helpful
I list of kids craft websites I have put together
www.makingfriends.com
www.freekidscrafts.com
www.craftsforkids.com
www.acmoore.com
www.michaels.com
www.theideabox.com
www.kitchenlink.com
www.family.go.com
www.family.com
www.activitiesforkids.com
www.makestuff.com
www.about.com
www.fibrecraft.com
www.craftideas.com
www.kidsdomain.com
www.familyfun.com
www.verybestkids.com
www.families-first.com
www.pbskids. org (go to Zoom and then Zoomdos
for
good ideas sent to the show by kids)
www.orientaltrading.com (they are selling the
craft
>kits but you can make your own from the pictures,
either trace the idea or if you want a different
size
>use a copier)
>www.puzzlemaker.com You can create word searches
>using any theme
Two good magazines for kid activies and crafts
>Family Fun
Pack O Fun (can be found in craft stores)