I colored my hair and thought it would come out dark auburn, but it just looks dark brown. Can I color it again with a red to make it more auburn? Can I do it right away or do I have to wait?
My sister kept coloring her hair different color browns every few days because she didn't like the shade and it turned green! I definitely don't want green! Thanks to anyone who can help me!
By Scubalover from Orange, CA
May 8, 2009
0

found this helpful
Best Answer
Did you use permanent or washout? Wash out: I suggest washing most of it out before re-dyeing (kids shampoo usually rinses the color out fast). Permanant: Uh-oh...tricky. I have found lightening your hair doesn't always work out. I don't want to worry you but you may have to bleach/go lighter it to get the right color now. And then re-dye. Good luck. I hope you don't have to go to the salon. I had to get black stripped out of my hair once and it was so expensive.
Related Content
(article continues below)
June 25, 2009
0

found this helpful
Best Answer
Wait! Too much dye can make your hair brittle and fragile. Just wear it up for two weeks. You'll be fine- I've had worse :/
May 10, 2009
0

found this helpful
You should wait 2 weeks to re-dye. Since Auburn is a red color it will fade gradually with each wash. Red is not a good color to dye with because it does not hold well.
I did a balayage hair dye about two months ago on my very dark brown hair. The bottom half of my hair was bleached and turned out orange looking instead of the chocolate brown I asked for. Last week I dyed my hair chocolate brown myself and the bleached part (which was so yellowy orange by that stage) turned red. It looks terrible. I want to dye it all black brown which seems to be closest to my natural colour. How soon can I do it?
March 23, 2016
0

found this helpful
Like now.
December 16, 2016
0

found this helpful
My short answer was not really the best, considering I did not know how long 'recently' was.
As far as the hair is concerned, I think a 24 hour rest period should be enough. I don't know that there will be any beneficial physiological changes to the hair after that time.
My concern would be the scalp. With your scalp being exposed to both perming solution and hair coloring, and both in the same day, I think it best to wait at least a week before applying more chemicals to the hair.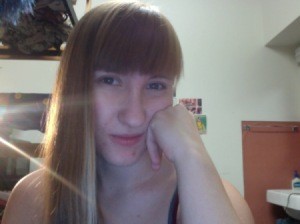 I dyed my hair from medium/light brown to honey butter blonde. The top and bangs look great, but some of the sides still look the same and it's a little patchy. I have very long hair.
I used Garnier Nutrisse permanent dye. How long do I have to wait to and make the ends match the top?
By Liz G.
Recently I got an olive oil perm and color the same day but the color did not take. In fact around my temples, where I am gray, my hair turned almost gold. How long do I have to wait to color my hair?

Barbara from Pembroke Pines, Florida
Answers:
How long should I wait to re-dye my hair?
You should always wait one week between coloring and perming at least! I would recommend 10 days to 2 weeks if you are really grey. Try washing your hair with bar soap to tone down the color of the dye for a week or so (bar soap on wet hair really scrub it in then regular shampoo and conditioner). It sounds crazy but it takes the brassiness out. (02/16/2009)
By CJ
How long should I wait to re-dye my hair?
What is an olive oil perm? I've never heard of it. What color did you dye your hair? It is OK everywhere else, but the temples where you are gray? I wouldn't color all over. You can get a touch-up kit. I like Revlon Colorsilk Root Perfect and Clairol makes a touch up, too. Just look around a drugstore carefully, they are in the same section as hair dye. (02/16/2009)

By OliveOyl
How long should I wait to re-dye my hair?
I'm a licensed cosmetologist and who ever gave you the perm should not have colored your hair the same day as the perm. The rule of thumb is to wait one week before receiving a second chemical treatment such as a hair color. (02/16/2009)

By MCW
How long should I wait to re-dye my hair?
Two hours is enough. (02/17/2009)
How long should I wait to re-dye my hair?
I've been a licensed Cosmetologist since 1972 and I agree with MCW. You might want to re-think using this hairstylist again because having done two chemical processes in one day is unprofessional and/or greedy.

If it's been a week or two since these processes it should be okay to repair the color now. Just be sure someone who is a color specialist does it and that they are aware of what has already been done. (02/17/2009)

By Deeli