I need to get rid of Milkweed. I tried to cut it down but it grew back. As you see, I even tried to break it.

ohdawn from Richmond, VA
By ohdawn
Answers
Please be sure to rate the answer which works best for you. Do you have a better answer? Click above to answer this question.

By melmarr02/16/2013
Milkweed is the only plant that Monarch Caterpillars feed on. Getting rid of it is getting rid of Monarch Butterflies.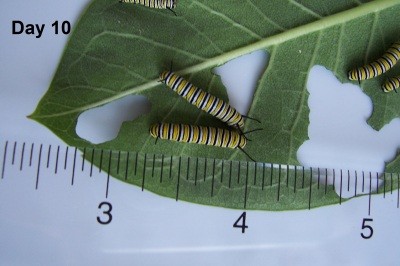 By McMillan96807/24/2008
ANOTHER MONARCH LOVER HERE!
I've encouraged its growth and we ABSOLUTELY LOVE the scent of the flowers! I do pull SOME in places I REALLY DON'T WANT IT!

By Ruth (Guest Post)07/21/2008
There are legitimate reasons to eradicate the milkweed. But perhaps other readers ought to know that milkweed is the only source of food for the Monarch butterfly, which is rapidly diminishing. Think of the plant not only as a weed but as part of the food chain.

By melmarr12/20/2008
Can someone send me some Milkweed seeds, I get Monarchs flying through but they don't stop because there's no milkweed, i would love to grow some. I keep Dill growing for the Black Swallowtails.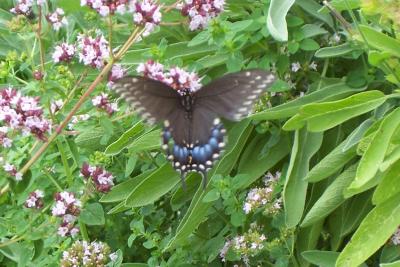 By kimhis07/23/2008
I really like milkweed. I decided to declare it a plant a while back, not a weed. I am doing my backyard in natural meadow with paths through it, with unmown drought-tough grasses.

By Beth - MA07/23/2008
I've had luck pulling it up. You have to be consistent, because of you leave a bit of the root, it will re-sprout. Just keep pulling the shoots (they'll come back smaller and smaller each time) until it's gone. It might take a few months, but it'll be gone for good. Keep an eye out for seedings, because they're much easier to eradicate than the older plants. Oh, and be careful, some people are allergic to the milky sap (it can give you a rash). Good luck!

By prairiehill207/22/2008
Here in central Montana, milkweed is becoming a real bane in our fields. Our neighbor has had good success in cutting the top off the plant and spraying with Roundup.

03/17/2011
How do I get rid of milkweed?
Answer This Question
Add your voice to the conversation. Click here to answer this question.