My friend made a farm wedding for two adorable pigs. I made the wedding cake.
It was white cake and vanilla icing. I started by making a 10 inch cake and a 8 inch cake for the top. After cooling for one hour, I made butter cream icing. I put the bottom cake on a 12 inch round cardboard covered with foil and iced the cake. Then I did the same for the top of the cake using the same size of the cake for the cardboard.
I iced the cake and carefully layed it on top of the bottom cake, in between icing the cake. I put the cake in the refrigerator so that the icing can stay firm and not melt away from the humidity. I then took a break, then I started decorating the bottom of the cake with tip 2D and the bottom of the top and on the top of the cake. I then used tip 1 for the dots, of course I took another break, and I finished the cake by adding the wedding couple on top and little animals at the bottom.
The cake was the main attraction of the party. Hooray!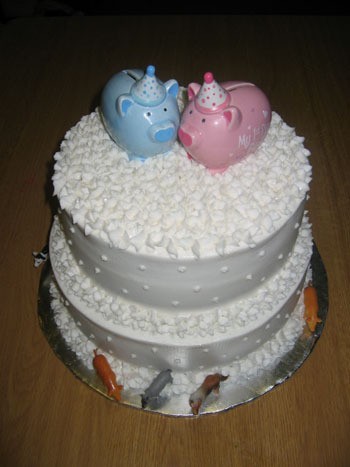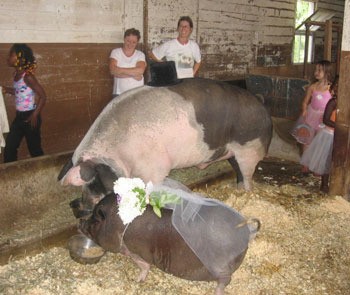 By Maria Lozano