Heisman (Pomeranian/Dachshund Mix)
Heisman Tebow Green is a 17 month old Pomeranian/Dachshund mix. I got him from my parents December 29, 2007 for my daughter's 18th Birthday.
He likes to chase any moving object. He is smart, funny, and handsome. He is amazing.
By Heisman's Mommy from Gainesville, FL
Feedback
Read feedback for this post below. Click here to post feedback.

By
07/08/2009
Here's one of Mickey at 8 or 9 weeks old. He's such a smart and good-natured pup. We hit the jackpot when he "found" us.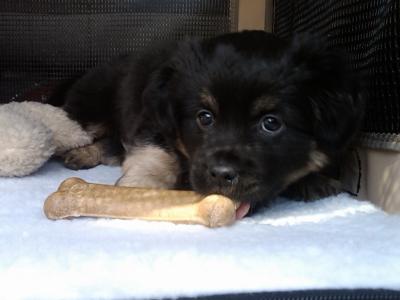 By
07/07/2009
Does anyone in the Gainesville area breed these pups? I'm in the beer business and Mickey came to us as an 8 week old on a teuckload of Michelob Ultra (hence the name!). My dad would love to find a pup like him for his home. When I saw Heisman and Ginger's pics I finally figured out Mickey's "heritage." Thanks.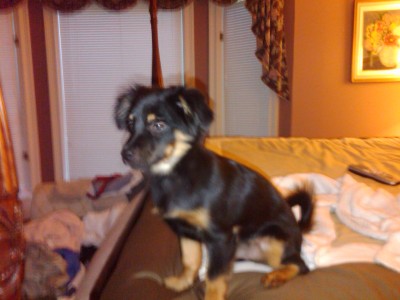 By
04/28/2009
Heisman looks like a real cutie. I have a Pug named Hamlet and can't tell you the joy he has added to my life. Pets really do love us unconditionally!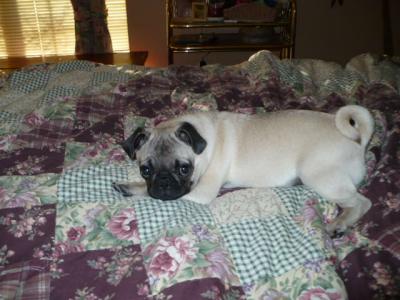 By
04/28/2009
Heisman is a precious sweetie! I love that photo of him lying on his back and covering his face. I have a dachshund/beagle female that is the love of my life! She is a cuddly lapbaby who doesn't know she's over 14 years old. Give Heisman a big hug and kiss from Missy's mom and God bless you.

By
04/26/2009
I have a little dachshund mix that is mixed with chihuahua. It is so cute too, I love that they are so cuddly and such good alarm dogs! Here is a pic of our "Banjo": (she always has this expression on her face. It's hard to not give her anything she wants.)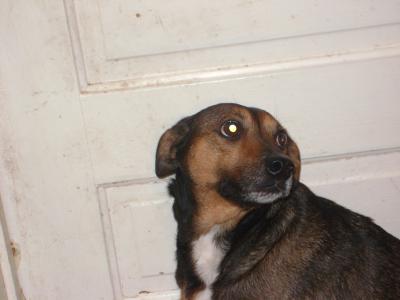 By
04/26/2009
He looks like a little peanut when he was a pup. Who couldn't fall in love with that little fluff ball. Cutie pie!
Post Feedback
Add your voice to the conversation.
Related Guides
Related Posts