What are those very small, 1/16 round, with flat bottom, black and some with spots, bugs I've found on my kitchen floor? Usually in large groups. Most are under the dishwasher.
You really have to watch closely to see them move.
By Tracy from Cleveland, OH
Filter

: All Articles
Sort

: Relevance
March 12, 2010
0

found this helpful
Best Answer
You might look at them with a magnifier, and then research carpet beetles. Good Luck!
May 23, 2015
0

found this helpful
Best Answer
They are flour mites. The seek out damp warm places where there is dry food.
May 21, 2014
0

found this helpful
I am having the same problem with these tiny insects! They are only showing up after I run the dishwasher!! I am a very very clean person and have no other problems with bugs in my house. These little guys are only under the dishwasher and no where else. Please! I need help figuring out what the heck they are and how to get rid of them!
Add your voice! Click below to comment on this post or add your answer to this question. ThriftyFun is powered by your wisdom.
I have had these tiny bugs on my kitchen floor for 5 days now. I've used fogger bombs, and boric acid around perimiter of floor. I sweep. They seem to be coming out from fridge and stove sides. Nothing seems to be working. Please help me get rid of them. They don't jump or fly. There are hundreds of them.
By Roxane C.
August 13, 2014
0

found this helpful
Can you post a picture of them? I take it they are not ants, which are very bad this year in many parts of the US.
August 14, 2014
0

found this helpful
We had the same problem and it turned out to be weevils, the tiny bugs that are in flour, rice, grains, etc. We emptied out the pantry and sure enough that is were they were coming from. We threw out the foods that had the bugs, cleaned out the pantry and now they are finally gone. You can google "weevils" and find out how to get rid of these little pests.
I have black bugs on the cabinets, occasionally on the counter or around my sink. How can they be killed? I how can I stop them from returning?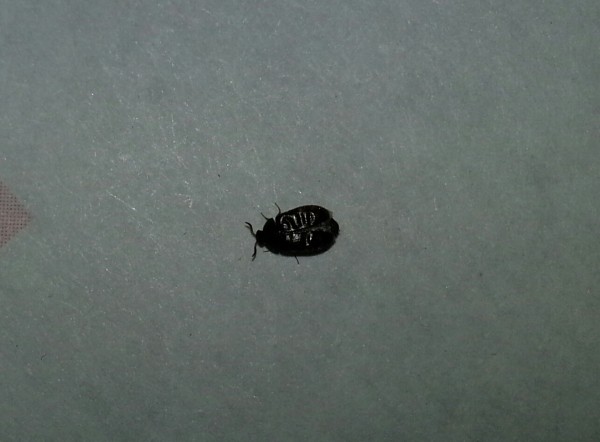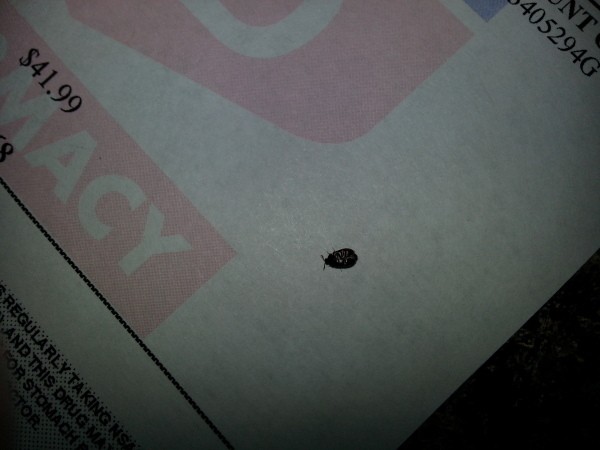 By Char
June 8, 2014
0

found this helpful
Try using diatomaceous earth. It is available from Home Depot or Lowes. Ask for the "food grade" type - which is non toxic and will not harm children or animals. Sprinkle it along the back of your counters and around the baseboards or anywhere you see the bugs coming from. It is very good for deterring all kinds of crawling bugs and you don't have to worry about poisonous fumes, etc. which you get from most insect sprays. Good luck.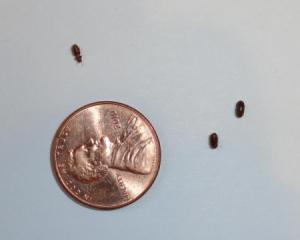 I live in northeast Ohio and for the last couple of days we have had these small black bugs in our kitchen. They are mainly on the floor around the baseboards. There are a lot of them. Anyone know what they are and how to get rid of them?
By Mary H.
August 5, 2011
0

found this helpful
I have had these same bugs. I am not sure of the name but I consider them flour weevels. they come in all flour and if you have flour around long enough, they hatch. If you have some old flour, get rid of it, and clean up well.
August 5, 2011
0

found this helpful
If they are weevils, the best advice I found to get rid of them was on www.ehow.com. Even after I got rid of all the food the darned things were around for a long time. I managed to get rid of them just before I decided to give up and call an exterminator. Ehow saved me a lot of money!
August 6, 2011
0

found this helpful
They are two different types of pantry pests, usually infest old food. Don't forget about old doggie treats. Getting rid of the source and anything they may have infested and thorough cleaning is all that is needed to rid them.
Lar-exterminator