Looking for a homemade facial to make for dry skin.

Caro from Wasco, CA
We are giving away $200 in Amazon gift cards for people who answer questions on ThriftyFun this month! Click here to find out more...
Add your voice! Click below to answer. ThriftyFun is powered by your wisdom!
February 12, 2008
0

found this helpful
Mix a little uncooked(but not instant) oatmeal with warm water until it's sort of gooey. Apply to your face. Leave on until it starts to feel cold. Rinse off with warm water. Your face will feel so smooth and moist!
February 12, 2008
0

found this helpful
Go to www.recipezaar.com and type in "homemade facial",
there are 3 recipes there.
February 13, 2008
0

found this helpful
The Herbal Body Book by Stephanie Tourles has this Gentle Facial Exforliant for all skin types but especially dry and sensitive[which is me] To be used daily or as needed.Follow with moisturizer. Prep time: 5 minutes, store in zip seal bag, low tub/jar, tin. Mix in small bowl with spoon.
Recipe makes about 10 treatments:
2 tbsp powdered milk
1/2 c. ground oatmeal (grind your own, but not instant or quick)
1 tsp cornmeal
Water
Mix dry ingredients thoroughly. Combine 1 tbsp of scrub mixture with enough water to form a spreadable paste. Allow to thicken for 1 minute.Massage onto face and throat.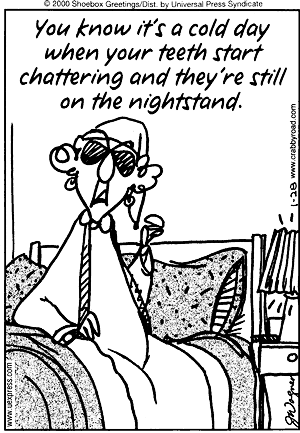 Add your voice! Click below to answer. ThriftyFun is powered by your wisdom!
I currently have extremely dry skin on my face. It is itchy, peels constantly, and looks awful. I don't know whether I have dermatitis, but I have used so many creams and moisturizers and nothing is really helping it. Any suggestions or advice before I go to a dermatologist? Thank you.
By Monica
June 8, 2012
0

found this helpful
I once had a dermatologist tell me to cleanse with water ONLY which would take off the dirt but leave your natural oils in place. Fill sink with tepid water and just splash face continually, without rubbing it. It sounds like you are allergic to something and should stop trying to use all those products and give your face a break.
June 9, 2012
0

found this helpful
I agree, it sounds like you might be having an allergic reaction to something. I had a reaction to a moisturizer I'd been using for years. My face went puffy and red with dry, flaky patches. At first I thought I'd been sunburned, and it took a while to figure out it was the moisturizer that was doing it.
You could try stopping all products on your face for a week (including makeup) and see if that makes a difference. Just rinse your face in lukewarm water and use a little olive oil as a moisturizer. If the problem clears up you can eliminate products one by one to see which is causing it.
June 10, 2012
0

found this helpful
Sounds like to me, if it's flaking that you may need to exfoliate. I know I had that problem once and the exfoliating got rid of the flaking. The flakes that are still on your face can cause the itching. If I don't exfoliate my face on a regular basis I can run my hand across my forehead and feel the dead skin rub off. I bought some little exfoliating pads at Sally's beauty supply that I use with my face cleaner.