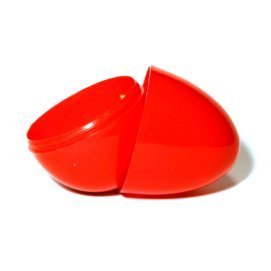 Getting Silly Putty out of hair can be difficult. Before you cut it out, there are other things to try. This is a guide about removing Silly Putty from hair.
Ad
---
Solutions: Removing Silly Putty from Hair
Read and rate the best solutions below by giving them a "thumbs up".
I used warm water on a wet rag. I put some Dawn dish soap on it and poured rubbing alcohol on the rag too. I rubbed the Silly Putty; (which was hardened) out in a few minutes. It worked great! The dog didn't complain a bit either.
Source: I used information from this site; and modified the information, making a new "recipe" to see what would happen. It worked great with no harsh toxic chemicals.
By dons [1]
Give a "thumbs up" to the solution that worked the best! Do you have a better solution? Click here to share it!
Questions
Here are questions related to Removing Silly Putty from Hair.
My Shih Tzu puppy just got my daughter's silly putty stuck in her hair and in her paws! How can I get it out safely?
Ad
---
---
Most Recent Answer

By Angela (Guest Post)04/24/2008
I used hand sanitizer and a fine tooth comb. it came off almost instantly. of course, if it is in a place where they can look, you might want to wash it off when you are done. I didn't feel any residue, but I wouldn't take a chance.
My granddaughter put Flarp Putty in her hair. How can we remove it safely without pulling her hair out? It's all the way to the scalp.

Brenda from Marion, NC
Ad
---
---
Most Recent Answer

By Heidi Spencer03/03/2010
Hmmm. I put my son in the bath tub and washed his hair with shampoo. The Flarp came right out. No pain. no whining.
Someone please tell me how to get silly putty out of my little sister's hair.
By Lindsey from Kennett, MO
---
Most Recent Answer

By kimberlyyrenee2211/01/2011
I got (super-duper sticky) scar putty in my hair from my Halloween costume and actually found the putty after my shower! I got it out instantly with real mayonnaise and re-washed my hair. :)
Archives
Thrifty Fun has been around so long that many of our pages have been reset several times. Archives are older versions of the page and the feedback that was provided then.
My daughter the other night got in a homemade (Elmer's glue) silly putty fight with my sister-and my daughter. She ended up with it in her hair. Nothing would untangle it or remove it short of cutting her beautiful hair. So, I pulled out the rubbing alcohol and it SLID the goop right out. I have used alcohol on gum, goo from tape, etc. It works GREAT and we all have that on hand! Try it.

By angels4ever
Answers:
--
SUE (Guest Post)
This really works. My daughter got the original silly putty in her hair and it was majority of the silly putty ball next to her ear. I use a lot of rubbing alcohol and a plastic scraper I use on my good pans. Thank you. Very thankful that we didn't have to cut all her hair off. Sue
--
Brenda (Guest Post)
Thank you for the tip. This definitely works on the original silly putty. I used rubbing alcohol to get a big gob out of my nephew's hair. It also worked for getting it out of my carpet!
--
adam (Guest Post)
My daughter got the color-changing Silly Putty in her hair and the rubbing alcohol trick didn't work at all. Nor did freezing, nor peanut butter. If I don't find another option, she gets 15 inches cut from her head, as it is right at the scalp!
--
Post by Thrifty_Fun
Hi Adam,

Silly Putty has a polymer base and evidently you treat it like an oil stain. One site recommended WD-40 which probably wouldn't be too good for the hair but maybe if you sprayed a little on a comb, you could then scrape it off the hair. As it dries it gets harder and will flake off in time.

Another site said that if you rub the ball of silly putty it came from, it will pick up the putty. Another thing I'm not sure i'd try on her scalp because you might just get more there.

Good luck with this and let us know what you do.

Susan from ThriftyFun
--
Post by 2sday
Susan, Thanks for the advice (I'm pretty sure the WD-40 would have worked), but I was successful with another method: spray cooking oil! I just sprayed it on and combed a little at a time out, starting at the bottom and very slowly working my way up as I removed 1/8" at a time. Only a couple strands of hair lost, a quick shampoo, and she's as good as new.
--
Faith (Guest Post)
Well my daughter actually got glitter silly putty in her hair. OMG! We tried all of things that are posted and a few others, none of them worker. We finally got it out in a hot bath using a lot of conditioner. It takes a little time, but it really worked. It is also a lot easier on your little one.
--
Rhonda (Guest Post)
Thank you so much! My 4 year old Granddaughter made a necklace and was wearing it (when she was taking a nap no less)! It took a few minutes, a few tears, and only lost a little hair. All before Mommy woke up from HER nap! Thanks again!
--
Darryl (Guest Post)
Thank God for this website. My 7 year old just came down with a bunch of Silly Putty in his hair. Thank God, too, for Pam Cooking Spray, because a few sprays and a good comb got the stuff out.
My son has put silly putty in his hair, I don't know what is best to break it down to get it out, any ideas?