Washing Clothes in Well Water
I have well water and I cannot keep my bright colored clothes bright and my whites white. I started to take them to my parents because they have city water, but it would be much easier if I could do it at home. Any ideas or some tricks to help me keep the brights bright and the whites white?
By Stacy
Answers: Washing Clothes in Well Water
Read answers for this question below.
Another voice for OxyClean, marvellous stuff! I used to buy the generic brand from the Dollar General and that works almost as well. But really nothing works as well as OxyClean-very much worth the extra money!
THere is a remedy to well water. I had the same problem. With my regular washing detergent I add "Oxiclean".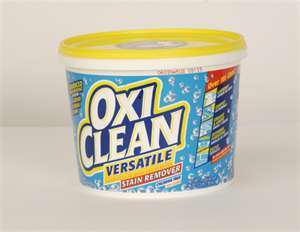 I would start with having your water tested. Your local county extension office could tell you who would test it. It must contain a mineral that is in a higher concentration than normal, such as iron or sulfur. Once you find what that is, then you would have a better idea of what you may need to add to your wash to counter act that. It could be something as simple as just adding some epson salt, or vinegar, but if you add the wrong thing to some chemical it makes the problem worse.
Answer This Question
Add your voice to the conversation. Click here to answer this question.
Related Guides
Related Posts