My Zucchini is growing too fast, it is covering my pepper. I wonder if I cut some leaves to uncover the pepper will this affect the Zucchini or not?
By hananay
Ad
---
Recent Answers
Here are the recent answer to this question.

By mark08/19/2009
I am growing the zucchini too make relish out of them and the bigger the better helps so I have let them get very big. I noticed few turning orange what does this mean?

By Marj06/27/2009
I have found that trimming a few leaves on a zucchini isn't a bad idea at all. Most of them actually have more leaves than needed for the photosynthesis process and by taking a few off it helps send the extra vital nutrients directly to the fruit instead of the leafy matter. I have to trim off some of the leaves anyway, makes it easier to find the fruits~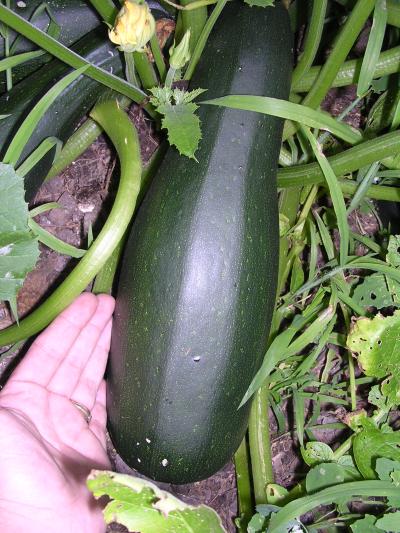 Answer This Question
Add your voice to the conversation. Click here to answer this question.