I need to get a gift for my 80 year old Mother. She's almost blind. What suggestions? Within reason.

Joe from South Africa
By Joe Cole
Ad
---
Recent Answers
Here are the recent answer to this question.

By Paula Jo C. [7]05/13/2009
Ask her beauty operator how much would she charge you IF you were to pay for a years worth of shampoo/sets, hair cuts or possibly a perm every 6 months.

By Denise (Guest Post)02/13/2009
I agree with Joann R Dorner. Time spent with them is the most important gift of all. Especially if you manage to clean something that they can't manage to do themselves (sometimes they look at something and wish they could do it but can't).

By Janet C. (Guest Post)12/14/2008
These are all great ideas. I would love to hear from an 80 year old to hear what she/he thinks. Perhaps someone could ask their loved one and let the rest of us know. I love my Mom and Aunt but they don't want to tell me what they would want.


By (Guest Post)11/03/2007
For our elderly relatives, we got talking picture frames which are widely available now. You just push the button to record a message, and the person can push the button to play it.

By nelliemary [19]09/14/2007
The best gift she could receive would be a black & white tuxedo cat kitten.

By Janice C. [18]09/14/2007
I like the idea of a dozen roses (or more) for Mom's birthday. And if she really likes them, a bouquet of cut flowers every week until her next birthday, or until she tells you to stop with the flowers. And how about 2 boxes of really good chocolates? One just for her, and one for her to share.

By Carol in PA (Guest Post)09/14/2007
As we mature we have fewer material needs. I suggest something renewable that a person can use up and need more later. Frankly, I prefer a nice meal in a restaurant or some food that I like and am not able to have often.

By louel53 (Guest Post)09/13/2007
I'd go with the roses, Joe. I think just about any lady would like a dozen roses. Be sure to get ones that smell lovely.

Also, I think the books on tape are a good idea. If she was a reader, and can no longer read, these would be very well received.

By (Guest Post)09/13/2007
I JUST VISITED MY AUNT IN ARKANSAS FOR 81ST B-DAY. A 9 HOUR DRIVE ONE-WAY. I BOUGHT HER A SOFT PINK FLEECE ROBE FROM HSN, AND WAS PROUD OF MY GIFT. WE GOT THERE THE NIGHT BEFORE AND AS I WENT TO THE RESTROOM I NOTICED HANGING ON HER DOOR THERE WAS ALREADY 5 ROBES OF HERS. AS I LOOKED AROUND HER HOME SHE HAD EVERYTHING SHE COULD POSSIBLY WANT. SO I WENT TO WALMART AND GOT HER CAKE AND 2 1/2 DOZ. ROSES SHE WAS SO HAPPY. ALL HER INTERMEDIATE FAMILY IS GONE AND EVERY ONE GIVES HER FLOWER POTS. SHE LOVED THE ROSES AND COULDN'T BELEIVE SOMEONE WOULD BUY HER ROSES, SHE WANTED TO TAKE THEM TO CHURCH THE NEXT DAY, BUT WE TALKED HER OUT OF THAT. CONGRADULATIONS TO HER ON HER B-DAY!!!!! THIS IS MY 81 YR.YOUNG AUNT LILLIE.

By Mary Lou [14]09/13/2007
It is important for those who do not see well to have tactile stimulation, scent, texture in fabrics. Have you considered a very soft light shawl or sweater cardigan. I realize we are talking about South Africa, but I also know that older adults feel the cold more. Also, you could read to her yourself either on tape or in person(I'm sure she would prefer the last one). Do you play or sing? Record some of it for her to listen to as well.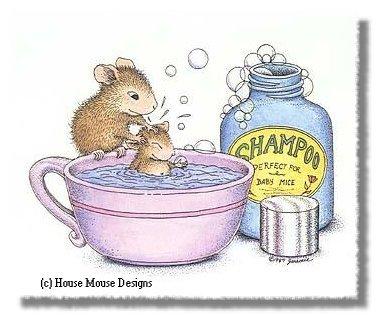 By Dana [1]09/13/2007
I agree that food items are a good idea, but I think shelf stable items might be a better idea, so that she can enjoy your thoughtfulness without having to worry whether or not it will spoil or turn bad.

Then again, maybe you could buy her a simple mp3 player and download some free books or music for her? Some of the mp3 players only have a few buttons and can be worked without looking at it. There are lots of sites with free classic radio shows, big band era music, etc, and I think there's even some free audio book sites as well.

Please extend my wishes to your mother for a very happy birthday and tell her hello from Arizona for me please.

By (Guest Post)09/13/2007
How about a CD of oldies. and a small player if she doesn't have one.

By Joe Cole [1]09/12/2007
Thank you to Joann R Dorner.

This is already taken care of. Birthday Party of note on the weekend and then a meal out a really good restaurant on the actual day - 25 Sept.
Still need ideas for a gift, though.
Joe

By joan pecsek [88]09/11/2007
How about books on tape?

By Joann R Dorner (Guest Post)09/11/2007
Your time! Take her to a nice restaurant! Or give her some nice smelling perfume or flowers. Usually by that age, they have everything. Take her somewhere special.

By mcw [78]09/11/2007
Why don't you purchase a nice fruit basket for her. Food items are so well received.
Answer This Question
Add your voice to the conversation. Click here to answer this question.