Jett is a 1 Year, 3 Month old German Shepherd, Shar-pei, Pit Bull, Chow Chow and Rottweiler. He's our Gerpeibulchoweiler. ;)
I got him at the local Humane Society. Last April. He likes to chase dogs at the doggie park, and hog the pool!
He has every (alleged) mean dog breed in him, and he is the sweetest dog! He loves everyone and everything!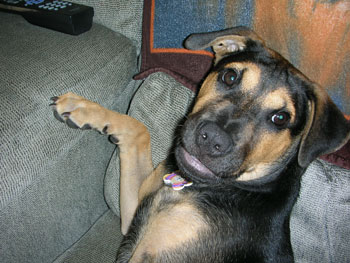 By Sam Gray from Ft. Lauderdale, Fl.