Craft Fake Snow Paste
How do you make Craft Fake Snow Paste? I researched this web site throughly to find out how to make some fake snow paste for using in craft projects on wood and metal surfaces. I put in lots of key word phrases but only found two that I could find. One said to use Epson salts, Elmer's glue and a tiny bit of water, that was a total loss for it turned to goop.
I need it to be pasty and gritty so I can spread it with a wooden craft stick and then when it dries it ends up hard. Walmart no longer sells this type snow paste in there craft department at all. And I need to finish a lot of wooden snowmen and Santa figures using it on them by next week. So if any one has the recipe for this can you please tell me asap?
JC
Answers: Craft Fake Snow Paste
Read answers for this question below.
I want to thank all of you kind people who sent me ideas and info. After a lot of testing, this is the one I went with that gives good texture and sparkle. I took the advice of the post who suggest spackle. I had a whole bucket in the garage.

I mixed it with a little water and added regular table salt to give it grit. I spread it as thick or thin as I needed it. Then on the top of it while still wet, I sprinkled salt. On some of it i added a tint of light blue acrylic paint to give some of the snow a blueish tint. Below are two of my hand painted wooden items with the paste applied in certain places.

I plan on putting little felt snowmen I made to sit in each corner of the rocker & add a folk checkered rag bow ribbon to the top ot it. The other is an old window I hand painted on. The tiny red Santa was made from brown paper bags, cut in that shape hot glued together, filled with poly fill fiber, then hand painted with paints & the paste I came up with. They were drying, so I took a picture of them to show you all how they turned out. So thanks everyone I appreciate your fast replies! :) Julie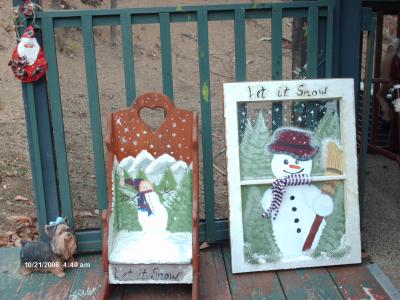 I just saw some at the local dollar store. So it's out there. If you need it and anything else doesn't work, just ask, and I'll be able to buy it and send it to you.

Sylvie
I would try the big craft stores. They are usually well stocked. In the east we have "Michael's" and JoAnn's.
Well, I know this sounds strange. . . but when I did ceramics over 25 years ago and we needed such a product, we would use a mix of elmer's glue, white acrylic paint and ripped up Kotex pads. Yes, sanitary pads. Minus the plastic liner. It was cotton, dense, and fluffy. Perfect for the snow on our snowmen. I just remember never "offering" the information about the snow's content, unless asked.

Blessings,
They sell tubs of white spackle to which you could add crystal glitter for sparkle. This would work well if what you are looking for is like Aleene's Snow in the jar. It is not too bad for price and would probably last long. This type is premixed just to be spread on.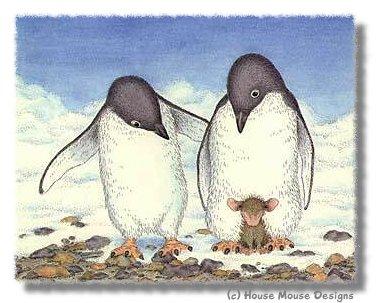 Try using ivory snow FLAKES and water. I don't remember the ratio of water to flakes. Mix them and use a beater to make the consistency you want, and let dry. It has to be the FLAKES, as the other kind won't work.
Answer This Question
Add your voice to the conversation. Click here to answer this question.
Related Guides
Related Posts