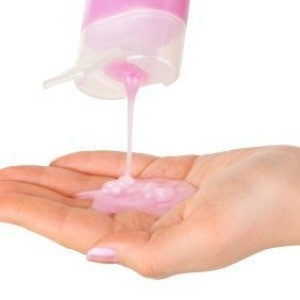 Any recommendations for an inexpensive shampoo without sodium lauryl sulfate? I was watching a TV program and they said this ingredient makes hair frizz.
By Holly
Ad
---
Best Answers
These answers have been rated the best for this question.

By R. Prabu (Guest Post)02/27/2009
I think in India, Himalayan product shampoo is not having SLS.

By elyse (Guest Post)10/11/2008
The Body Shop's honey moisturizing shampoo is free of SLS.

By Peggy (Guest Post)12/23/2007
I just bought Burt's Bees shampoo. Free of SLS. Walgreens $7.99. On line it costs more!

By Karen95 (Guest Post)02/03/2007
I found only one fairly inexpensive shampoo with no sodium lauryl sulfate and that is Johnson & Johnson Baby Shampoo.
Recent Answers
Here are the recent answer to this question.

By Clarel Martingale [1]07/23/2009
Hello Sue,
My name is Clarel. There is a good shampoo which doesn't contain SLS and Camomille. It removes dandruff effectively and keeps my hair and scalp in good condition. It is called Aloe-Jojoba shampoo. It contains also pro-vitaminB5.

By koolmom84 (Guest Post)02/07/2009
Neutrogena makes a shampoo called Triple Moisture that has no SLS. It does have sodium trideceth sulfate and sodium lauroamphoacetate and I use it on my coloerd hair without fading problems. I have oily hair as well and even though this is a "moisture" named shampoo I have used it without making my hair more oily.

By Patricia (Guest Post)01/03/2009
Bed Head, Superstar.

By Ellie (Guest Post)12/11/2008
Aubrey has lauryl sulfate free shampoo and conditioner.

By lks (Guest Post)10/17/2008
This brand is not cheap, but you only need a little and it doesn't contain SLS--the brand is Alterna.

By Rachel (Guest Post)10/05/2008
Pureology does not have SLS, but it is quite expensive.

By Prateek (Guest Post)08/11/2008
Hi, do you have any idea about Indian Shampoo brands which are free from SLS? How about Nivea and Dove? Reply soon hotrates AT yahoo.com

By Sue (Guest Post)06/07/2008
I need a shampoo that is SLS and Camomile free. Does any one know of a product that meets my needs.

By metroplex [81]04/29/2008
I have found that by using shampoos without SLS help the color stay in my hair longer.

And I have white, absolutely white hair.

By Dina (Guest Post)04/24/2008
NATURE'S GATE DOES CONTAIN SODIUM LAURETH SULFATE... READ THE INGREDIENTS ON THEIR WEBSITE!

By mallen (Guest Post)04/05/2008
Trader Joe's has 2 excellent lines without SLS. The Refresh line includes body wash, shampoo, and conditioner (as well as lotion). It has a grapefruit scent, but would work for men as well, since it doesn't have a scent after its use.
A 16oz bottle of shampoo, conditioner, or body wash costs $3.
They have another store line, but I haven't tried it...it was more expensive but still reasonable.


By Elizabeth (Guest Post)03/29/2008
Johnson's baby shampoo with lavender has got sodium lauryl sulfate.

By Chelsea (Guest Post)10/07/2007
Nature's Gate Organics shampoo doesn't - I buy mine at Stop & Shop - under $7

By BSB (Guest Post)04/12/2007
check out WEN...bought through QVC...no sodium lauryl sulfate in these prods

By Anne (Guest Post)03/16/2007
Question for Ciara posted 2/1/07: How did you purchase Elave online. When I went to the site it stated that they do not deliver to USA.

By Tina Brown [5]02/01/2007
http://www.mothernature.com/shop/detail.cfm/sku/41570/S/98659#Ingredients
http://fromnaturewithlove.com/SpecD ... duct_id=basesheashamp&sizecode=9

By Ciara (Guest Post)02/01/2007
I've tried elave, an Irish brand which is available online. www.elave.co.uk Its also free from parabens, colourings, perfumes etc and great for sensitive skin and scalp. It's only £4.99 and it lasts for ages. Just bear in mind that SLS free shampoos foam less that shampoos with SLS.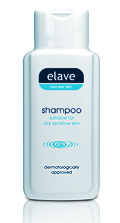 Answer This Question
Add your voice to the conversation. Click here to answer this question.