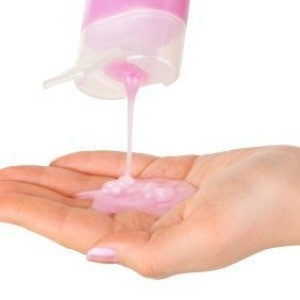 Any recommendations for an inexpensive shampoo without sodium lauryl sulfate? I was watching a TV program and they said this ingredient makes hair frizz.
By Holly
Answers
Please be sure to rate the answer which works best for you. Do you have a better answer? Click above to answer this question.

By Karen95 (Guest Post)02/03/2007
I found only one fairly inexpensive shampoo with no sodium lauryl sulfate and that is Johnson & Johnson Baby Shampoo.

By Peggy (Guest Post)12/23/2007
I just bought Burt's Bees shampoo. Free of SLS. Walgreens $7.99. On line it costs more!

By Clarelm07/23/2009
Hello Sue,
My name is Clarel. There is a good shampoo which doesn't contain SLS and Camomille. It removes dandruff effectively and keeps my hair and scalp in good condition. It is called Aloe-Jojoba shampoo. It contains also pro-vitaminB5.

By elyse (Guest Post)10/11/2008
The Body Shop's honey moisturizing shampoo is free of SLS.

By Dina (Guest Post)04/24/2008
NATURE'S GATE DOES CONTAIN SODIUM LAURETH SULFATE... READ THE INGREDIENTS ON THEIR WEBSITE!

By Elizabeth (Guest Post)03/29/2008
Johnson's baby shampoo with lavender has got sodium lauryl sulfate.

By Ellie (Guest Post)12/11/2008
Aubrey has lauryl sulfate free shampoo and conditioner.

By koolmom84 (Guest Post)02/07/2009
Neutrogena makes a shampoo called Triple Moisture that has no SLS. It does have sodium trideceth sulfate and sodium lauroamphoacetate and I use it on my coloerd hair without fading problems. I have oily hair as well and even though this is a "moisture" named shampoo I have used it without making my hair more oily.

By Ciara (Guest Post)02/01/2007
I've tried elave, an Irish brand which is available online. www.elave.co.uk Its also free from parabens, colourings, perfumes etc and great for sensitive skin and scalp. It's only £4.99 and it lasts for ages. Just bear in mind that SLS free shampoos foam less that shampoos with SLS.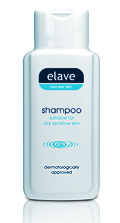 By Prateek (Guest Post)08/11/2008
Hi, do you have any idea about Indian Shampoo brands which are free from SLS? How about Nivea and Dove? Reply soon hotrates AT yahoo.com

By Sue (Guest Post)06/07/2008
I need a shampoo that is SLS and Camomile free. Does any one know of a product that meets my needs.

By BSB (Guest Post)04/12/2007
check out WEN...bought through QVC...no sodium lauryl sulfate in these prods

By Rachel (Guest Post)10/05/2008
Pureology does not have SLS, but it is quite expensive.

By Chelsea (Guest Post)10/07/2007
Nature's Gate Organics shampoo doesn't - I buy mine at Stop & Shop - under $7

By mallen (Guest Post)04/05/2008
Trader Joe's has 2 excellent lines without SLS. The Refresh line includes body wash, shampoo, and conditioner (as well as lotion). It has a grapefruit scent, but would work for men as well, since it doesn't have a scent after its use.
A 16oz bottle of shampoo, conditioner, or body wash costs $3.
They have another store line, but I haven't tried it...it was more expensive but still reasonable.


By trbrown2202/01/2007
http://www.mothernature.com/shop/detail.cfm/sku/41570/S/98659#Ingredients
http://fromnaturewithlove.com/SpecD ... duct_id=basesheashamp&sizecode=9

By lks (Guest Post)10/17/2008
This brand is not cheap, but you only need a little and it doesn't contain SLS--the brand is Alterna.

By metroplex04/29/2008
I have found that by using shampoos without SLS help the color stay in my hair longer.

And I have white, absolutely white hair.

By Patricia (Guest Post)01/03/2009
Bed Head, Superstar.

By R. Prabu (Guest Post)02/27/2009
I think in India, Himalayan product shampoo is not having SLS.

By Anne (Guest Post)03/16/2007
Question for Ciara posted 2/1/07: How did you purchase Elave online. When I went to the site it stated that they do not deliver to USA.
Answer This Question
Add your voice to the conversation. Click here to answer this question.