Jeter is a 2 1/2 year old Maltese and Boston Terrier. I got him two years ago. He was 6 weeks old when I brought him home. I got him from one of my clients that had a litter she didn't want. I got the another puppy 4 weeks later that they where going to take to the pound.
Jeter's sisters name is Katie and they do love each other to death! He likes stuffed animals, playing tug-a-war and just recently he like to honk the horn in my truck! He like to make friends with everyone. He has a wonderful personality and listens when told.
By Jill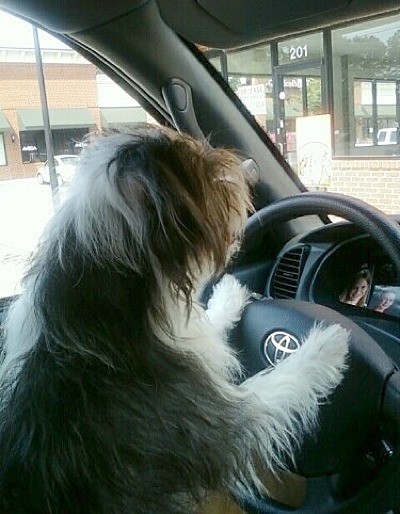 Comments
Add your voice! Click below to comment. ThriftyFun is powered by your wisdom!
Jeter is a 2 years old. His mom was full Boston Terrier and his father was half Maltese and half Bichon Frise. I have a cleaning company and when I arrived at one of my customer's home, she had 7 little puppies. I didn't want them because they weren't a full breed, so I asked which one was the laziest boy in the group. They pointed to my little Jeter and I took him home.
I named him after Derek Jeter, my favorite baseball player. He was born on April 25th 2008. He likes chew toys, play fetch, and tug-a-war. He is a very loving puppy and gets along with everyone. He has slept with me (his mommy) every night since I brought him home. I also got a girl puppy a month later (his sister Katie) that he loves and adores!

By Jill
Answers:
Jeter (Boston Terrier Mix)
Jeter loves people and to have fun, fun, fun! (06/11/2010)

By jilybeanga
Jeter (Boston Terrier Mix)
Oh, so cute. (06/12/2010)

By frantastic
Jeter (Boston Terrier Mix)
He even looks like a short-stop.
(06/13/2010)

Jeter (Boston Terrier Mix)
He is darling! (06/13/2010)

By SophiaMia