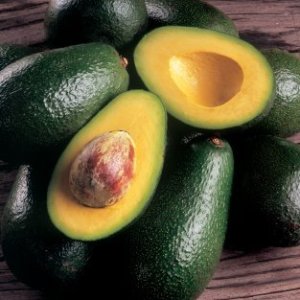 Avocados are a delicious fruit with a smooth creamy texture. They are excellent eaten fresh, but they can be frozen for later use. Freezing is a good way to keep them when you find a bargain at the market. This is a guide about freezing avocados.
Solutions
Share a solution for this guide today!
Questions
Here are questions related to Freezing Avocados.
How do I freeze avocados?
By Joanne A.
---
Most Recent Answer

By Anonymous01/10/2012
A comment about adding lemon or lime juice. You only need to do that if you don't place each baggie of mashed avocado in the freezer right away before the discoloration has time to occur. I've never added when freezing and never had discoloration. Of course you will want to add the lemon or lime juice when making guacamole, etc. after thawing if not going to be eaten in just a few minutes.
Can you freeze avocados, and if so how?
By ReDel C. from White House, TN
Can you freeze avocados for use later?
By Bertha from Edmonton, AB
---
Most Recent Answer

By Anonymous09/28/2010
You most certainly can but they need to be mashed first. Stir in a tad bit of lemon juice (not too much or they'll be too watery) and freeze in individual freezer bags with air removed. I do this whenever they are on sale and they stay in good condition for about three or four months. They're great to use for sandwiches, salad dressing, dip and even mixing with a fresh avocado for guacamole.
Archives
Thrifty Fun has been around so long that many of our pages have been reset several times. Archives are older versions of the page and the feedback that was provided then.
How do you freeze avocados?
Diann from HB, CA
---
RE: Freezing Avocados
From the website avocado.org
"When you have an abundance of fresh fruit, consider freezing it. Although avocados are not satisfactorily frozen whole or sliced, pureed avocados freeze very well and can be used in salads, sandwiches and dips.
Wash, seed, and peel the fruit as described above. Puree the flesh, adding one tablespoon of lemon juice for each two pureed avocados. Pack the puree into a rigid container, leaving 1 inch of headspace. Seal and label the containers. Freeze and use within four to five months." (02/04/2007)
By nursemarcey
Can you freeze avocados and if so how?
By Jim from Culver City, CA
---
RE: Freezing Avocados
I don't think freezing them whole would work well. I'd mash up the flesh with some lemon juice, then freeze in a container. (12/30/2009)
By OliveOyl
RE: Freezing Avocados
http://forums.gardenweb.com/forums/load/harvest/msg1110012118984.html
http://www.uga.edu/nchfp/how/freeze/avocado.html
Recipes for freezing avocados are on both of these sites. (01/05/2010)
By wolfbytez
RE: Freezing Avocados
I freeze them all the time, but they do need to be mashed first and a little lemon or lime juice mixed in. I then place in small freezer bags, usually one cup per bag, remove all the air possible before zipping the bag and they've stayed excellent for guacamole, salad dressing, etc. for up to six months. (01/07/2010)
By Deeli