Use Vertical Space Under Your Sink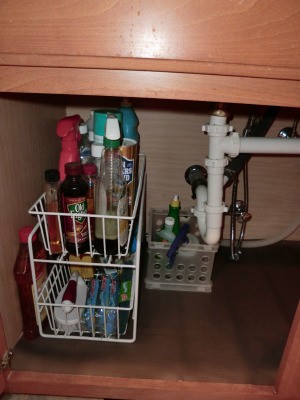 I recently found an under sink rack on clearance. Previously all of our cleaners and things were in a crate under the sink and took up a lot of space and were difficult to get to. Since this rack has two tiers it utilized the higher, unused space, and makes it easier to find things.
Feedback
Post Feedback
Add your voice to the conversation.