Using Henna to Cover Grey Hair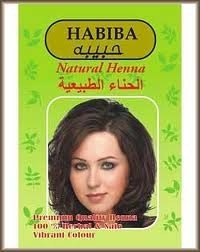 My mom's friend wants to know if henna covers grey hair. What color will her hair be? She only wants the kind bought from an India store. The natural green powder kind. She has brownish hair with grey. How does she mix it? With water? And does anyone know how long it should stay on? Does she shampoo it out or condition it? And will it cover all her grey hair? Tyvm, any info would help her. Sorry she asking a million questions.
By Marjorie
Answers: Using Henna to Cover Grey Hair
Read answers for this question below.
I have used henna for several years now. I buy mine from www.lushusa.com. There are also lush stores around different states. I use the caca rouge (I think that's the name of it). It actually comes in several colors, and it will be different on everyone. It does cover my gray.

In my case, this color is very auburn! I am fair skinned and have freckles, so it fits! My natural color was brown with some auburn (years ago)...and now, much more gray!

I use a grater and grate the henna (it comes in bar form), and then mix it with boiling water. I let it cool to the point where I can put it on my hair. I use a cheap paint brush to get all the roots and be able to control where it's going! I then wrap my hair in a bag (like a plastic walmart bag) and clip with a clothes pin. I usually wrap an old towel around it to keep drips from going down my neck! I look a little like something from a swamp monster movie! lol

I leave it on for a minimum of 3-4 hours, and often just sleep in it. I wash it out with shampoo and condition as usual. I've gotten many compliments on my hair and it's so much healthier feeling since I henna instead of using dye! I have heard that once you henna, you can't go back to other hair dye, but to be honest, this is natural and I don't like chemicals, so I won't go back to it anyway! Good luck!
My information here is as a retired hairstylist after 35 years. Indian henna's turn out anywhere from light orange to copper depending on the color of gray. I suggest you let your mom's friend know she should have the henna done the first time by a specialist who will use the henna appropriate product and if that specialist is a decent human being they will be willing to tell your moms friend the brand and formula color(s), mixing and timing instructions. Here's just one example of gray covered by henna: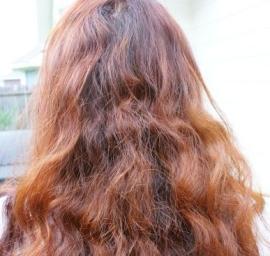 You must shampoo and condition because your hair is rough after dying. It does cover the grey hair.
Answer This Question
Add your voice to the conversation. Click here to answer this question.
Related Guides
Related Posts