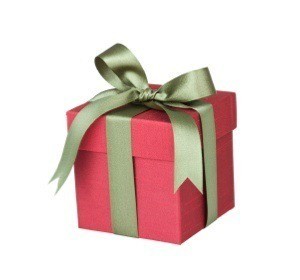 I was shocked to see the first of the Christmas goods appearing in some of the stores in recent days. I suppose it is because I am from the generations for whom Christmas didn't appear on the horizon until the days became noticeably shorter and colder and the teachers broke out the glitter and glue.
Anyway it reminded me of a time a couple of years ago here on Thrifty Fun when I responded to a sad little post from someone who had been out of work for months and was desperately trying to make a happy Christmas for their children. The downturn was biting then but unhappily for many of us, two years down the line things are even worse.
I recall that the Thriftyfun community came up with a few ideas but as it was 17th December we all basically knew it was a bit too late to do anything. I was so moved by her plight that I actually wrote a My Frugal Life post in which I outlined some of the different ways you could achieve a happy and frugal Christmas for your children with little money.
The key to making winter holidays on a tight budget is to start as early as you can. That goes for every aspect of the holidays. There are 20 weeks until Christmas so now is the right time to get planning. While the weather is good you can visit garage and car boot sales, or pick up items you know your children will like for a good price on Ebay. You can have a clear out, sell your own unwanted items and use the cash you make to launch your Christmas savings. By adding to this each week you will have a little cash cushion set aside for treats and holiday food. Don't worry if you can only put a few cents away, it doesn't matter, because it will encourage you and give you heart if you know there will be a little extra when the time comes.
Encourage your children to plan for the holidays if they are old enough, give them a jar to save their pennies in too!
Organise a swap meet or bring and barter where you can use your cooking or craft skills to make things that you can exchange for things you can put away for the holidays. This is a good chance to swap toys and clothes that your children have outgrown for new to you items that they can use and enjoy in the coming year.
Use this time of Autumn plenty (and cheapness) to fill the pantry and the freezer. Perhaps you won't put up things you will use at Christmas but the money you save in the meantime can go in the holiday jar and boost those reserves. Make some gourmet gifts like sundried tomatoes in oil or tasty fruit preserves with farmgate produce. This will save you money and be much appreciated, especially if the gifts go to people who know your money is tight, because they will know that you cared enough to take the time. Sow some pots of kitchen herbs ready for the festive period because adding fresh herbs to dishes can make you feel like a better and richer cook.
Finally don't ever be afraid to tell people with whom you are going to exchange gifts that you need to set a price limit. As long as you do this in plenty of time your pride will stay intact and embarrassment can stay at a minimum for everyone enjoying the holidays with you.
By ayesha christmas from Slovenia
Do you have a frugal story to share with the ThriftyFun community? Submit your essay here: http://www.thriftyfun.com/post_myfrugallife.ldml
Comments
September 10, 2012
1

found this helpful
Top Comment
Truer words were never spoken. And even nicer that you are from another part of the world.
I make all my presents, yet find that try as I might, I can't seem to send them cheap.
So, I have started a trend with the people I can't see much if at all anymore. When the Autumn leaves begin to turn, I gather some of she smaller ones and press them. I have a lot of people in Tucson, and states that don't have maple or oak trees. When these are done, I have someone take a nice photo of me, and actually put the leaves inside the frame (plastic ships better) and that is my present.
I might send something small I make like a book mark, pretty postcards of my amazing state of Oregon, and my newest recipes. All of these are flat and can be shipped cheap.
I know there are a lot of us struggling this time of year, who actually dread the Holidays for this very reason. My philosophy may benefit you, too.
"If I can, I do...If I can't, I wish I could". The adults who know me know I live on a budget where most months I struggle to keep cat litter and denture tablets in the house. So, when I can't they all understand and when I can, they all love what little I can send.
If this helps even one person, then I feel better. Good advice Ayesha.