This is an angel I found at a yard sale. It was rather old, but so adorable. It is comprised of a wooden ball for the head and a large bell for the body. It was so cute, I had to share it. It also rings, so sweet!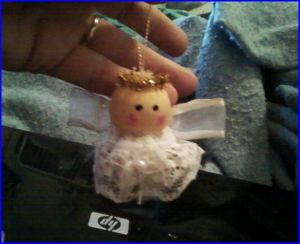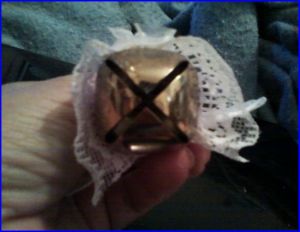 There is a golden pipe cleaner halo or crown, and a ribbon on the back that makes it look like it has wings. There is a dress of white lace glued around the bell. It has a golden string to hang it with.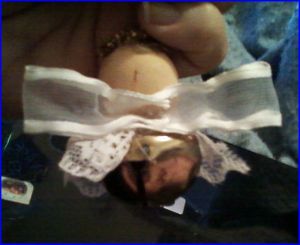 The face might have faded out a bit. I only see eyes and the cheeks, the pink blush on them. It might have once had a mouth painted on it, but I couldn't tell. I thought it was so adorable!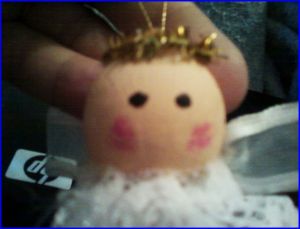 By Robyn Fed from Tri-Cities, TN