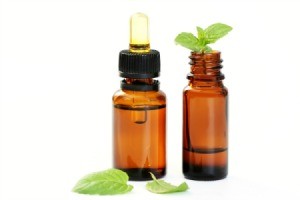 Where would I find peppermint oil? I read a suggestion saying that peppermint oil is a good product to use in closing a travel trailer.
By Barbara from Plainville, MA

Answers
September 22, 2013
0

found this helpful
Try the baking section of your grocery store. Also, ask at your pharmacy. Around this time of year they start to display those little bottles of flavorings. Peppermint extract is not the same thing. Good luck!

September 22, 2013
0

found this helpful
Peppermint oil, not to be confused with peppermint extract, can be purchased at specialty cake & candy stores, maybe craft stores that sell cake & candy items, or online.

May 1, 2014
0

found this helpful
I'm a bit confused here tho! Peppermint EXTRACT is the one you can find on any baking section in any grocery store. Extracts are for flavoring. Like vanilla extract, Almond extract! They have nothing to do with essential oils!
Which are the ones you use to repel mice! Peppermint oil is very good to repel mice. Believe me! That's the only thing I use!
I had mice once and after that every beginning of winter I start spraying everywhere. I like to mix it with alcohol not water. Alcohol evaporates faster so there's no risk of walking in the kitchen and slipping on the wet floor!
You can find essential oils online. Amazon has good prices. Also in stores like whole foods or fairway market. They are always on the natural products section!
They are NOT for cooking so they won't be anywhere close to the baking section
February 11, 2016
1

found this helpful
You can find peppermint oil in the pharmacy area of your local grocery store.
March 9, 2016
0

found this helpful
Doterra has amazing 100% peppermint oil that I use! Pretty much nothing likes the smell of peppermint not even spiders! I'd rather my house smell like a peppermint leaf than have all of these little pests bothering me.
Not in my house! Lol
Answer

this Question
Where do you find peppermint and spearmint oil?
By karen from Edgewood, MD

Answers
Most health food stores carry it. Good luck. Go on line for your city and do a search, something should come up for you if nothing else you could mail order it.

September 16, 2009
0

found this helpful
Any pharmacy should stock it behind the counter, and if they don't, they can order it for you. Just ask the pharmacist. I have ordered oils at K-mart Pharmacy.

September 17, 2009
0

found this helpful
You can usually get them at any grocery store also. Just look on the flavoring/spice isle.
Answer

this Question

I would like to purchase a large quantity of peppermint oil due to an overwhelming mouse infestation of a farm house that our family rents.
By Paula B.
Answers

December 14, 2012
0

found this helpful
Just goggle in search multiple site will pop up. I buy my oil from amazone.

March 19, 2020
0

found this helpful
If you have a rural king in your area they carry a peppermint oil. I use it in my cabinets for pest I also spray it on my light
bulbs without the light being on.
When you turn the light on it warms up and scents the room.
Answer

this Question