My boyfriend is turning 16 on Dec 15, so I'm getting a bracelet with his name on it and on the back it says my name and the date that we started going out. But Christmas is coming up too and I have no idea what I should get him.
Francie from Naples, FL
Answers:
Christmas Gift for My Boyfriend
I've been together with my boyfriend for a while now. I'm getting him engraved drumsticks and does he have a favorite sports team? something that has to do with that.

another idea. mine plays soccer :] and so instead of using some cheesy card or something get a little soccer ball and write how much u love him and things like that :] Hope this helps! (12/14/2007)

By :]
Christmas Gift for My Boyfriend
Well I'm 16, me and my b/f have been together for quite some time. I'm not sure what to get him cuz I'm preppy, and he's not. His fave color is black, and he likes hard core metal. Also his fave type of truck is Chevy. Help me I have no idea on what to get him. We are engaged and its almost Christmas. So please if you have any ideas HELP! I love him but I don't think he wears any jewelry. He is also a workaholic. (12/15/2007)

By Tasha
Christmas Gift for My Boyfriend
My son is getting his girlfriend a collage picture fframe with pictures of them in it. (12/16/2007)

By Glenn'sMom
Christmas Gift for My Boyfriend
One year I bought my boyfriend a silly little card that played music. I was lucky enough to find one that played his favorite song. It was small and non-expensive but it really meant a lot to him, because he thought I hadn't paid attention to the little things.I do pay attention to the little "hints".

He may drop from time to time; like if he tells you his favorite sports team, buy him a ticket to the next game that they're playing, and maybe buy a picture of the team to hang on his wall, like my sister did two years ago.

Her then boyfriend is CRAZY about Kentucky Wildcats. So she bought him a large picture of the team to hang on his wall but she was able to get it signed. she also bought season tickets.
You could even get him a pet. maybe a little over the top, but if hes an animal lover, buy a small animal (kitten, puppy, gerbil, hamster.....etc.) and a cage, food and a few toys.
Hope it helps my love. (12/16/2007)
By Alexandra
Christmas Gift for My Boyfriend
I'm 18 and me and my bf have been dating a year and a half and this year I'm getting him some cologne, mistletoe(you know ladies), and just somethings that remind him of us and things he really wanted that don't cost maybe over $50.
~Mandie (12/17/2007)

By Mandie
Christmas Gift for My Boyfriend
I'm 18 and my boyfriend and I have been together for over 2 years. This is our third Christmas so I maybe able to help you!
crafty?

*make a quilt with iron on pictures,
*scrapbook - make everything black and white you will be amazed at how much, easier it will be!(and classy),
*cookies,
*burn a CD


*get a fish bowl, pebbles, and a beta fish and on the bowl with stickers right "You're the only fish in the sea for me" (my bf was so excited when he got his fish!),
*or get a frog ... "I kissed a lot of frogs before I found my prince charming"
*calender

got money?
*buy him a wallet and fill it with different gift cards,
*sweater/scarf/hat,
*concert tickets,
*picture in frame,
*guitar hero accessories (lame but true, they love them),
no money?,
*100 reasons why I love you,
*coupons

BF gone over break?
*write a letter for every day he is away! If he's flying include fun things to do like a crossword with clues about the two of you. *call card, *stamps!
HOPE THIS HELPS! (12/18/2007)

By Michelle
A Silver Ring
That's just funny, my boyfriends name is Casey and he wants a silver ring, lol But I think I'm getting him that and its a great idea, My best suggestion would be to get him something meaningful, my boyfriend loves to cook so I went to the bookstore and got him a book. That is advice that other famous chefs have given to people, I gave it to him early because I couldn't wait and he loved it, Just get something to do with what hes interested in and your safe, good luck (12/19/2007)

By Tina
Christmas Gift for My Boyfriend
My boyfriend is 16 & so picky with clothes so I decided to get him something else. lol I got him a "Digital Photo Keychain" because he just got his car. I'm uploading a few pictures from the last two years on it. I'm putting that in a little stocking and I'm trying to think of something else i can put in the stocking that'd be cute and extra. (12/19/2007)

By =]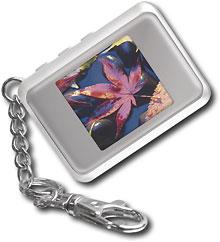 Christmas Gift for My Boyfriend
My bf is always locking his keys in his car, so I bought him one of those spare key holders with a super-strong magnet on the back so he can put it underneath on his car.
And thanks to everyone's answers. They really helped me with other stuff in addition to the key holder! (12/21/2007)

By Jess
Christmas Gift for My Boyfriend
Hi! I'm 17, this will be our second Christmas together and last year we started dating dec.3 so Christmas came fast-i got him some shirts from Pacific Sunwear and I forgot what but something else lol anyway his bday is in feb. and v-day is to so its like all 3 are close! for his birthday I got him tickets to go to Florida with me that coming spring break.

I suggest tickets for a night together maybe a movie and a dinner. or a concert. or a trip together. clothes are nice too. I know guys don't really like getting clothes sometimes but they need it! :) (12/21/2007)

By Lisa
Christmas Gift for My Boyfriend
Me and my bf just started dating Dec. 3rd (2007) and we went shopping together and he wouldn't tell me what he wanted and I didn't know what he wanted. he just said that he wanted me! so I just winged it and I got him a key chain that has a key and a heart on it and I said that it was the key to my heart! I also got him some cologne of my choice because he said that he likes what I like! so in return he gave me his class ring and some other stuff! It was cute and it worked out for our 1st Christmas! It's all about the love! good luck (12/23/2007)
By Kasey
Christmas Gift for My Boyfriend
Well, I'm 16, and my boyfriend and I have being going out for around 3 months. For Christmas, I bought him his favorite cologne, Gautier 2, for roughly about fifty bucks and change. Ladies, the guys don't wanna stink around you! When all else fails, cologne does work as a first Christmas gift. Especially if you pick it out. It makes the guy want to wear something that you like, or that is a turn on for you.


I also remembered some of his favorite movies and bands, and when I was in Hottopic, I found some great Tee's that I bought. ( Boondock Saints, and some sarcastic quotes, etc. ) It really meant a lot, surprisingly to me, because it showed that I did listen to him and what he loves! Good Luck!
(01/08/2008)

By Sharon
Christmas Gift for My Boyfriend
If you take my advice, boys don't give as much importance gifts as girls do. So a good gift for your boy should be perhaps a lingerie treat or may be your self cooked recipe. Think of something innovative and not the usual stuff.

I found some really innovative stuff here:
http://www.lovenemotions.com/relationships/boyfriend-gift-suggestions.php (02/03/2008)
Christmas Gift for My Boyfriend
Hey everyone, absolutely LOVED your ideas! I didn't ask for ideas but obviously I needed some if I was looking :) I especially liked the scrapbook/album idea, the stocking filled with a variety of things, and the list of things I love about him. Great ideas girls! Keep up the smart thinking. Much love to all! <333 My bf will love it. (06/15/2008)
<p class="art">By Brittany
Christmas Gift for My Boyfriend
Hello ladies. Okay so I'm not trying to brag but I'm a very creative person when it comes to gifts. My boy friend is 21. This is going to be our 3rd Christmas together. So it does get harder to think of gift ideas but I manage. Some gifts that I have done:

-For Christmas two years ago I made a book called "everything I love about you from A-Z". It's the cutest thing ever some appropriate examples..C- your Chevy (because he has a super nice pick up) D-our dates F-your family- J-Jet (his dog). I put a picture on each page and I just love it!

-For his 21st birthday I put 21 things that reminded me about him in a huge box such as, a lava lamp, a hoodie, boxers, sandals, shot gun shells, fishing lures, candy, sun ships (his fav) gas gift card etc.
-Last Christmas I got us a helicopter ride for an hour. He really enjoyed that.

-For our one year anniversary I got him a beta fish and a shirt that said I'm a keeper. Just some ideas! Hope they helped! (09/25/2008)

By Nicole
Christmas Gift for My Boyfriend
This year is our 4th Christmas together. we've both had our 18th birthdays this year. So I was thinking about like an alcoholic gift set since I can legally buy him one but it not meaningful enough. I'm struggling for ideas because it feels like I've got everything he wanted over the course of the last 3 years so this year I'm at a dead end. I was going to get him a PS3 but he got himself one *grr* so now I'm all outta ideas however reading feedback on here was very helpful, especially the more meaningful , personal gifts! (10/08/2008)

By kattx
Christmas Gift for My Boyfriend
Me and my boyfriend have been dating for a long time. He moved away right after we started dating though, so I never see him :[. Anyway, I wanted to make him something really amazing for Christmas to send to him. He plays instruments, guitar especially.

So I decided to buy a miniature guitar, like a display kind of thing. And write all my favorite things about him all over it, I'm also getting engraved guitar picks and drumsticks for him, and maybe a scrapbook.
I know he'll love it. and its a good idea for a music boyfriend. (10/09/2008)

By Cristy
Christmas Gift for My Boyfriend
I thought these calendars were *totally* hilarious, and they're kind of cool cause they're environmental and all. and of course my bf thought they were super fun.


Check it out:
http://www.hotchixdig.com/tip.php?topic=seasonal&tip=2009calendar
They're only $12 so they're a nice gift that someone can actually use without being super pricey. (10/13/2008)

By Avida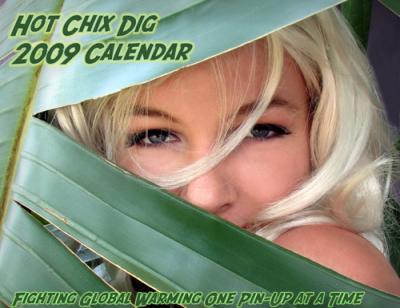 Christmas Gift for My Boyfriend
Hey ladies I know the holiday gift ideas are hard but here are a couple cheap things I gave given the boyfriend over the past few years. I made a pillowcase with pictures of us on it all you have to do is buy iron on paper and print the pictures on it and then iron it to the pillowcase. HE LOVED IT. You could also get him a DIY blanket where you tie the ends and it's personal, but not too hard.

If your guy is into video games, I bought mine a "video game chair". It was like a hundred dollars so that would probably be all he would get for some of you, but it has speakers that hook up to XBox's, play stations, and whatever else. You could also buy him his favorite video games if he rents a lot of them

Another thing I did was call and ask his dad his jean size. Jeans are always a good idea because you can never have enough and it beats a gift card which is so impersonal. (10/15/2008)

By Samantha C
Christmas Gift for My Boyfriend
For Valentine's Day I baked over 100 heart shaped cookies, brownies, etc of various sizes and put them in his car that morning so he would find them as he went to drive to school. He (and his family!) loved the giant heart shaped brownie especially. Since it was February the weather was chilly enough to put all the baked goods (which I had wrapped in Valentine's day plastic baggies) in the car knowing they wouldn't melt.

Also, that same boyfriend just loved Napoleon Dynamite. For his birthday I got him the DVD along with the "Vote for Pedro" shirt. To top it off I sewed him his own stuffed "tiger". It was pretty easy to do-- just used the head of a lion stuffed animal and the body of a tiger. Him and his friends loved this thing and it always made appearances on drunken nights.

"Themes" usually help me out if I'm really stuck. I got another boyfriend this super cute (but totally manly) mug with gourmet hot chocolate packets, a new North Face ski cap and gloves, and two ski passes to the closest slopes.

My current boyfriend appreciates one, more luxurious item as opposed to lots of things. Ex. Ugg moccasins (get him to try them on--he will never want to take them off--also, if he thinks they're too girly or whatever, take the laces out--it makes them look more rugged and they're still just as comfy), lacoste sweaters, burberry polos, North Face anything, cologne (if you know what he likes)

Also, for fun, whenever gifts Mrs. Field's has a ton of gift ideas for any budget. Also, guys just love those fleece knot blankets--especially ones with their favorite sports team on one side and a coordinating, solid color on the other--great for tailgates!

Hope this was helpful! (10/17/2008)

By Camille
Christmas Gift for My Boyfriend
Concert tickets are always great especially when paired with the band or artist's cd.

Also, a cute gift used to give out for all occasions-- buy a jumbo popcorn tub (they sell them at Blockbuster), stick one of his favorite DVD's (or one you both like to watch) in there along with some of his favorite king sized candy. If you want, you can also put a Blockbuster gift card in there and let him know that any movie he rents, even if it's Supertroopers or whatever, you will cuddle up and watch with him. (10/17/2008)

By Camille..again
Christmas Gift for My Boyfriend
This was AWESOME. I just wanted to put some things that I have done in the past. And old BF and I loved Kenny Chesney so I bought him a little tractor.

Little things shirts, socks, PJams, boxers, hunting cloths, batteries for hunting cambras, GIFT CERT, cologne, Belt buckles, Boot laces, Boot shiners, Gum, his favor Candy, dvds, rock band songs, Jeans, New boots, arrow heads for the next year, Board Games for us to play, pictures of us in frames, first movie ticket we went to together with a picture, facial wash and moisturizers (Guys need it too) Santa outfit, :) guys love, pack of blue moon (his favorite beer, Riding gloves for horses, I love you this much card that you make, Wallet full of gift cards (They will love it nothing better then getting more gifts inside of a gift then wrap the cards before you put them end so he has to open them. (10/21/2008)

By Stephanie
Christmas Gift for My Boyfriend
I'm 16. My boyfriend and I have been dating for almost 3 years. Maybe I'll be of some help:

Last Christmas I made him a photo album of pictures of us together throughout the year.
(for that you kinda have to plan ahead to take tons of photos)
I also made him one of those fleece tie blankets, make it extra big though, so you BOTH can use it. :)

I got him things I knew he liked:
his favorite cologne, comfy Abercrombie sweater, a Burberry scarf, and a huge pack of Sour Patch Kids. (his favorite candy).
Good luck!
-Michele (10/23/2008)

By Michele
Christmas Gift for My Boyfriend
I'm 15 and my boyfriends also 15. We've been together 5 months and we both decided to exchange Christmas gifts. In my opinion the best idea for a homemade present is a scrapbook filled with memories, photos, ticket stubs from dates, etc. You cant go wrong. :) (10/27/2008)

By Louisa
Christmas Gift for My Boyfriend
A great idea for a Christmas gift came from my boyfriend. We decided to make gifts for each other since we didn't want to keep buying gifts. So he made me a letter explaining his feelings for me, put a picture of us in the background and then put it in a frame. It was a great gift that you could do for your boyfriend! (10/27/2008)

By Cat
Christmas Gift for My Boyfriend
I have been with my boyfriend for 2 and a half years. We are young only 16 and 17, but we still like to celebrate haha. Some things I've gotten him were:

a scrapbook (I do this every year so this will be 3)
a blanket with our picture on it- cvs walmart has them

I had a picture puzzle made-- cheap -- like 14 bucks we out it together and then I framed it for him.

Cologne,
guitar pics, band tees, and a wallet with is fav band.

A nice fossil watch is always good,
a book with all the letters we write each other

We went to build a bear and built each other teddy bears to sleep with. This was super fun and cute! (10/29/2008)

By me
Christmas Gift for My Boyfriend
This wasn't a Christmas gift but it was a gift for Valentine's day.
I handmade a canvas because I like drawing. And on it, it had his fave bands and artists that I drew such as Russell brand, the arctic monkeys, noel fielding, Pete Doherty etc and in the centre there was a picture I drew of me and him with some love hearts. I drew a little envelope and I wrote "handmade by Hayley for Alex for Valentine's day 08" & stuck some photographs on it too. Some of it I painted as well but for most I left it black & white.
It took time but he absolutely loved it, and its hanging on his bedroom wall now :)

I made one for my best friend too when she moved the other week to Australia and she loved it as well. I think hand made things are really lovely to do and give as a present.

As for bought gifts, me & my bf last year decided that we would buy each other gifts that were the same. So instead of getting each other random things we both said we would buy each other perfume/cologne.
So he bought me the Sarah Jessica Parker gift set & I bought him Lacoste essential.
We're going to do the same this year but for a different category. I think this is also a really good idea because you can both talk about what you want, & you know that it'll be in the same price range, and it's also a kind of "his and her" thing so it feels really special too.
Other ideas could include a watch, dvd box sets, chocolate, gift cards, gig tickets, etc. There's loads of stuff really it's just personalizing it to make it special.
(11/01/2008)

By Hayley
Christmas Gift for My Boyfriend
Me and my boyfriend have been together for over 2 years and do I ever know, it gets harder to find gifts the longer you're together. For me, as a tradition every single year i always got a stocking filled with candy and treats and little toys...what ever entertains me. So, for one Christmas I gave him a stocking just like mine and filled it. He loved this really much and even felt apart of my family. (11/01/2008)

By Vic
Christmas Gift for My Boyfriend
Hey, put him into his own romance novel with you. YourNovel.com has 25 books that you can put him into where you are the stars. How romantic is that? (11/03/2008)

By fld
Christmas Gift for My Boyfriend
I am stuck! I have been with my boyfriend since march of 2008. We have known each other for 5 years (ever since he come back from a mission trip to Mexico). I don't know what to get him for Christmas. I thought of some clothes and some cds or something, but the problem is that his birthday is Dec. 26, and Christmas is the day before! WHAT do I do? He is worth a lot more than everything. So I feel like when I get him something it's not good enough. He is going off to college in January. I need ideas! I already have him some things, but not a lot. Thanks, Dana (11/03/2008)

By dana
Christmas Gift for My Boyfriend
My boyfriend and I have been dating for four months and this Christmas is going to be our first together. I know that he has already gotten me my gift and I know that it was really expensive and nice. I have no idea what to get him, I don't have a lot of money to spend like he does, and I want my gift to be something that lets him know that I love him and I want him to love it. Can you help me? (11/03/2008)

By Katie22
Christmas Gift for My Boyfriend
I don't have any idea what to get for my boyfriend we have been together for about 2 years and I have to be like what do you want for Christmas, baby. (11/03/2008)

By hayley
Christmas Gift for My Boyfriend
My boyfriend and I have been together for about a year and a half, were 16. We've been though valentines day, birthdays and Christmas's and this is what I've gotten him:

1. lacrosse goal hes really into lacrosse),
2. tickets to a college lacrosse game,
3. made him his favorite cookies and wrote on them with icing,
4. his favorite movie (nightmare before Christmas),
5. promise rings (we both bought them for each other),
6. t-shirts, and 7.video game
(11/04/2008)

By Molly
Christmas Gift for My Boyfriend
My boyfriend and I are both 19, and we will be celebrating our 2 year anniversary very soon (Dec. 8), and this will be our 3rd Christmas together. I haven't decided what I'm getting him for Christmas yet, but I figured I could let everyone know what I've done in the past.


1st Christmas: cologne, 3-fold picture frame w/ 3 of my best senior pics (this was his FAVORITE even to this day!), and a long-sleeve cotton shirt from Eddie Bauer.


1st birthday (our b-days are only a day apart!): a CD that I made w/ songs that are special to us and/or that are romantic.


2nd Christmas: He's a hunter/country boy (<3). I made a fleece blanket for him w/ John Deere fleece on one side and camo fleece on the other! (He STILL sleeps w/ this every night, and now he has it in college. It's great to cuddle w/ together too.), and I got him a $150 gift card to Cabella's, sounds impersonal, but he told me that he wanted some new coveralls, so I got him the gift card so he could pick them out himself.<br />

2nd birthday: 2 tickets (GREAT SEATS, which makes a huge difference b/c it will show him that you want to show him a good time) to a Cardinals game and a Cardinals tee-shirt to wear at the game! The game was about a month later, so it was like he got the present all over again, AND it was great to be able to do that together! As an added bonus, I offered to drive, and when we got there a little early, I look him out for lunch and paid.


For our 2 year anniversary, I'm making him dinner at his house, and we're going to go see the new 007 movie since we went to a 007 movie on our first date! Very romantic and meaningful. (11/13/2008)

By Jennifer
Christmas Gift for My Boyfriend
My boyfriend and I have been going out for 9 months. He's 16 and I'm 15. A while ago he said he saw these New York Yankees boxers and he wanted them. So I was going to get those for him. Then the other day he was on line and found these sweatpants he really liked and sent them to me. I ordered them off line already so so far I only have those two things. They come out to be less than $50. So I will probably get him like a new bottle of his favorite Burburry cologne. I also might get him a gift card to his favorite restaurant, Outback Steak House. (11/16/2008)

By Alexa
Gifts for my boyfriend
My boyfriend and I have been together for a little over a year now. I'm 16, and he's 17.
We started dating around the beginning of the school year last year, so I was fortunate enough to have to get him a Christmas gift, which took a lot of thought out of me. I talked to him about music a lot and found his favorite band was Pink Floyd. One of my friends likes them too, so I had her discuss albums with him. She told me there as one CD which he didn't have and he wanted.

For Christmas that year, I bought him a band t-shirt, a teddy bear, earrings, and a the CD. He has earrings, so I put them exactly where his are on the bear, and I put the shirt on the bear as well (it was a pretty big teddy bear) I then put the CD in the bears lap, and put all that in a gift bag.

For Valentines day, we decided to make each other gifts. I sewed him a teddy bear, and made the teddy bear a back pack. Inside the backpack, I put in 20 Hershey kisses, 19 were cherry, which is his favorite flavor, and one was just regular. For each kiss, I pulled out the saying, and replaced them with a reason why I loved him. For the silver one, I wrote I love you, and that one I wrote by hand and not by computer. I also made him a card.

For his birthday, a few days later, I took him to the mall to go shopping. I made a mental note of everything he wanted and went back and bought the thing he seemed as if he wanted most.

If you get stumped on what to get your boyfriend, take him shopping. He will point out a thing or two at least that he wants or needs. Buy him that when you're not shopping with him. He will admire the fact that you were listening. (11/17/2008)

By Shananae
Christmas Gift for My Boyfriend
I did this for my boyfriend and mines 2 year. There are frames at crafts stores which have the space for the picture, then matting around it on which you can write. I put at the top of the frame "100 things i love about you" then I came up with 100 things about him which I loved. It took a little bit to come up with 100 things. but the gift was a huge hit. (11/17/2008)

By Lindsey
Christmas Gift for My Boyfriend
My boyfriend and I have been together for 2 1/2 years. Over time I've bought him an x box (along with extra controllers and games), tom tom GPS, mets/giants hoodies, tickets to mets games, I made a calendar of all pics of us, the entire series of seinfeld dvds, and the most recent gift was a ski trip. I surprised him with it two days before and had everything arranged and his friends came along too. (11/20/2008)

By katie
Christmas Gift for My Boyfriend
If your boyfriend likes M&Ms you can customize them on this website
http://www.mymms.com/ You can put messages and pictures of you both together on the M&Ms. (11/23/2008)

By dominique
Christmas Gift for My Boyfriend
I have been with my boyfriend for coming up on 2 years (Dec. 15). I was kind of stumped for what to get him, and then it hit me! Go to the wal-mart (I know it sounds lame) but if your guy is a outdoors person, get some fishing wire, some bait (DEAD), and other little things he might need, like a cheap pocket knife, and make a little gift basket! It's reasonably cheap (depending how big you make your basket), cute, and thoughtful because you made the basket yourself! (11/25/2008)

By Catie
Christmas Gift for My Boyfriend
All of your ideas are wonderful! My boyfriend and I have been through a lot in the past year. I was pregnant and had a miscarriage and we were both 18 at the time, and it really had an impact on both of us. And he's dealt with my attitudes, PMS, and just everything in general. When I want something he always buys it. So I want to do something that will mean a lot to him. I know a few of you were talking about doing a scrapbook, which is something I want to do but I think I will have to wait until next year to do because we don't have too many pictures together. So what I've decided to do is make him a gift basket that his the following:

1. Cologne [gift set includes travel size cologne, regular size cologne, deodorant, and body wash],
2. Headphones,
3. Bake his favorite cookies,
4. Favorite candies,
5. 365 Days Jar [write things you love, like about him and everyday he misses you he can take out a piece of paper from the jar and read what you wrote],
6. Coupon Book,
7. Watch,
8. Stewie pajama pants [he loves family guy!]

And I've already gotten him an Xbox 360 which is what he wants the most so I'm just hoping he will love his gifts! I actually plan on putting more stuff in his gift basket I just can't decide on what else I want to do.
Hope this helps! (11/25/2008)

By norene
Christmas Gift for My Boyfriend
Hi girls. I am 16 and my boyfriend and I have been together for a year now.
For his 16th birthday, I bought a silver guitar pick and had the front engraved with our initials and the back engraved with lyrics to our song. I then put it on a silver chain for a necklace. He absolutely loved it and he wears it practically every day!
This would be good for any holiday. Hope this helps (: (11/25/2008)

By Ange
Christmas Gift for My Boyfriend
Something that he can do with some of his friends would be cool. Even something with just one friend if you don't wanna spend too much. Say like tickets to a hockey game, or laser tag passes. I am getting my bf a round of paintball for him and a friend. (11/27/2008)
Christmas Gift for My Boyfriend
Me and my boyfriend have been together for about 14 months. But last year for Christmas this is what I got him.

1. a fleece blanket, with penguins on it cuz he LOVES penguins.

2. a CD mixed with songs he likes and our song.

3. a coupon book (with stuff like free kiss, or stuff like that).
4. a stuffed penguin :) (loved it).

5. and a box of his favorite candies all mixed.

Just thought I'd tell what I got my boyfriend. It might help it might not. I thought some ideas in here were REALLY helpful for this year's Christmas! :) (11/27/2008)

By Kelsey L.
Christmas Gift for My Boyfriend
I have been with the most amazing boyfriend/fiance for almost 2 yrs, and I gotta say I love spending every moment with him. He makes me happy even when I'm not in the mood to be happy. So yea I think that the greatest gift you could give your someone is the love you want from him. Through out all the LOVE in the world what to you would be the best gift. It's your choice on what to give him. Always know that he will love you no matter what! (11/28/2008)

By Lucy
Christmas Gift for My Boyfriend
Me and my boyfriend Gilbert have been going out for exactly two months. This will be our first Christmas together and I want it to be special. I wanna get make him something as well as buy him something that will remind him of me. I was thinking of buying him a hamster. Yeah I know it's weird but he says that I look like one so i thought it would be a funny idea.


I was also considering a coupon book and maybe even baking him a heart shaped cake. Once I made him a CD with all our songs including some romantic ones. He really liked it. I also wrote him a letter of how much he means to me and the impact that he has made on my life and everything i love about him.


If you're a singer write him a song and sing it to him if he's a romantic kinda guy. Or maybe even making him a calender with pictures of the both of you together on each month. I hope i was able to help and I wish everyone the best of luck.
(29/11/08) (11/29/2008)

By Tatiana
Christmas Gift for My Boyfriend
My boyfriend and I have been dating for 3 months but we've known each other for 1 1/2 years, My advice: If you don't know what to buy your boyfriend, take him somewhere! I'm taking my guy to a couple of GT basketball games (cuz I can get free tickets) and I'm taking him for the laser show at St. Mountain. If you do this and still want him to have something under the tree, write him a romantic letter about how much he means to you and everything. Trust me, this will mean the world to him. (11/29/2008)

By Anonymous
Christmas Gift for My Boyfriend
My Boyfriend and I have been going out for seven months and this is our first Christmas together. I'm thinking of buying him a picture frame and putting in my favorite picture of us and an ornament with something like "our first Christmas" on it. But I don't know what else to get him. Help me! (11/29/2008)

By Dana
Christmas Gift for My Boyfriend
I'm 15 & my boyfriend is 16. We have been involved for 16 months the day after Christmas. We usually don't do gifts, we just spend time together. But I really would like to get him something this occasion. And I'm pretty sure he wants something. He means to me, and he has been there through so much.

He has been playing baseball since he was 3 and its his life. I was thinking building him a bear that is wearing his favorite baseball teams uniform. He is some what of a sucker for corny things. Any other suggestions please let me know. Thanks ( :
hendersonjoselyn(at)yahoo(dot)com (11/30/2008)

By Leigh
Christmas Gift for My Boyfriend
My ex and I had been together for three years. I can tell you what I had got him in the past and I hope it helps some.
Our first Christmas we had only been together for a few months so I made him like a little mini scrapbook. All the pages are already creatively done so you just have to add the pictures. You can pick one up at Joannes or Michaels. I also gave him his favorite candies in a little Penguin case (it was an inside joke between us)


The second Christmas I got him a dog tag necklace. It was silver with a strip of gold on it. I also got his initials engraved on the front (he wore it ALL the time)


The past Christmas I was running out of ideas. He's a pretty big beer drinker so I got him a mardi gras Heineken Neon for his place, my favorite cologne on him, and a few shirts.
Hope that helped. (11/30/2008)

By A baby
Christmas Gift for My Boyfriend
Me and my boyfriend have been dating for 3 months on Dec.4th. I've known him for 5 years and I have liked him the whole time, and when we started dating I found out that he liked me the whole time also! So things are working out great.

He's totally into music, he plays piano, bass, and trombone. He's writing me a song for Christmas! He also swims and LOVES movies. One thing I'm going to get him for Christmas is a "movie night" basket. I'm also going to get him a guitar strap (because his broke when he flung his guitar around his neck).

I will probably also get him a band t shirt and make him some food. He loves my cooking. music is also a big part in my life, so I am attempting to write him a song. It's harder then it sounds!
One more thing. He just got his license (were both 16) so I'm going to get him a little penguin key chain. He loves penguins! (11/30/2008)

By ashley
Christmas Gift for My Boyfriend
My boyfriend and I have been together for about 10 months now and Christmas is coming up. I am 15 and he is 17. Of course he has something for me already and he said it's really good and I already know it's expensive. I had about 10 ideas for presents for him but he got everything! At first I was planning on getting him a guitar, picks, amp, wallet, band shirts (he already has every single one for his favorite band), cologne he just told me he is getting from his grandma. (12/01/2008)

By alice
Christmas Gift for My Boyfriend
I made my boyfriend a great frame with a bunch of pictures of us scattered around on it mixed with all the tickets of shows and movies we had seen together in the past year. that was for his birthday and he absolutely loved it. If your at all creative I suggest maybe drawing a picture of him. I did that also but I'm waiting til Christmas to give it to him. Also, he's been saying he wants a ring so I am going to get him a plain silver one with engraving on the inside of it so it isn't too corny. Lastly, I'm thinking of buying him a star, it's something different and it's surprisingly inexpensive. Hope this could help. (12/01/2008)

By Chloe
Christmas Gift for My Boyfriend
My boyfriend and I have been going out for 7 months. For his birthday, I bought him a stuffed animal bear (it's an inside joke), a gift card to Subway (he loves subway). I made him a peanut butter chocolate cake, and I wrote him a card about how much I love him and why. I put sparkles all over it. He LOVED all of it.

For Christmas I might do one of the coupon things like "free back rub.. free wrestling match" ...he LOVES wrestling. I might do the 100 things I love about you or A-Z thing. and buy him something cute.. he likes socks :P (12/01/2008)

By Briannaa
Christmas Gift for My Boyfriend
I met the guy of my dreams about 3 months ago and we've been going out ever since. Everything is going great, and presents aren't a big issue because we like just being together. But, now Christmas is here and I don't know what to do!! He is getting me something really great and I want to get him something amazing. He loves Ohio state but has basically EVERYTHING that's cool. He's a tech-head too, but I don't have a LOT of money. I want to make him something he would keep forever. PLEASE help me! my email is luvseclipse01 AT aol.com. Thank you! Much appreciated. (12/02/2008)

By
Christmas Gift for My Boyfriend
So my boyfriend and I have been dating for 4 months, basically 5. He's 17 and I'm 16. He's so excited about getting me a gift and already has like 4 picked out. So far I got him a picture frame and put the date he asked me out with a cute picture of us in it, a pair of Oakley's since he's obsessed with aviators and it's an inside joke sorta, and I'm baking him cookies and decorating the tin with pictures of us, movie ticket stubs, all that fun stuff. But, I want to get him something else cute and memorable! Can anyone help me? Thanks:] (12/02/2008)

By Lynn
Christmas Gift for My Boyfriend
So this is me and my boyfriends second Christmas together. So far I've accomplished in getting him an engraved promise ring, spider man chap stick, sweater, and a car mitt to clean his car. I just feel like those are so impersonal. I know that pictures are good gifts but I'm just worried he's going to get me something that will blow mine out of the water. Help me.
(12/03/2008)

By Valesecia.
Christmas Gift for My Boyfriend
I'm making my boyfriend a list of things I love about him from A to Z. Love ya! (12/03/2008)

By Dana