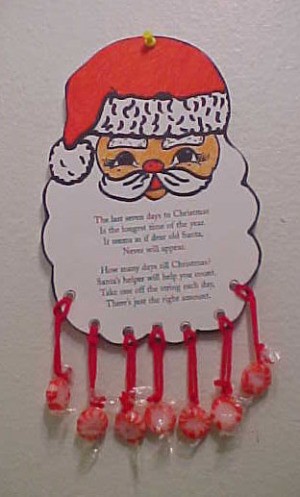 This is a craft for the kiddies to make as time for Santa draws near, and they ask repeatedly "How many more Days?"
Just copy this onto a piece of card stock or on if you only have paper, just copy it and glue it to the back of a cereal box, and cut it out. Let the kids do the coloring and then just tie the treats on with string or yarn. Each child could make his very own Count Down to Santa.
By Harlean from Hot Springs, Arkansas
Editor's Note: This was originally posted in 2006.
Click Here to Download the Countdown to Santa Instructions in PDF Format.