Halloween Decorating Ideas?

What are some decorating ideas for Halloween?

Stacy From Indianapolis, Indiana

Answers

September 5, 2006
0

found this helpful
Best Answer
Several years ago we had a Halloween party. Here are some of the things that we did: 1. We stuffed a pair of jeans with newspaper and put skeleton feet at the end of the pants legs. Then we stuffed the whole thing in the fireplace and put spider webs all over it. It looked like some one had tried to come down the chimney and got stuck. 2. We stuffed a pair of jeans and a flannel shirt, put a horrible mask where the head should be and then made a hangman's noose and hung him from the ceiling. 3. We stuffed another pair of jeans and shirt, put a skeleton head, hands and feet on it. Then we set him at the piano with his head down on the keys and, of course, put spider webs around him. 4. We got a large pumpkin pinata and along with some candy we put in a lot of adult items, such as sample sizes of lotion, shampoo, aspirin, etc.
You could even put in a few condoms, if you dare. 5. We had a witch on a broom hanging from the ceiling along with her black cat. Outside we had: 1. We dressed up a dressmaker's form as a witch and put her in front of a cauldron that was sitting on top of some firewood. The "fire" was three or four orange lightsticks. And we used dry ice for the steam coming out of the cauldron. She was also stirring in it with a stick. 2. My husband made a draculla's coffin out of plywood and painted it black. We stuffed a guy in it. I can't remember if we made him look like a skeleton or just used an ugly, horrible mask. Either one would work! We did a few other smaller things but these were the main ones. I hope this gives you some good ideas.
By Miss Jen (Guest Post)
September 6, 2006
0

found this helpful
Best Answer
To make really cute fall decor that lasts from mid sept thru Thanksgiving, I make groupings of faux pumpkins and gourds. They are relativly inexpensive but make a real impact as a grouping.
I love fall and can hardly contain myself when it comes to pumpkins. Happy decorating!
By Tedebear (Guest Post)
September 6, 2006
0

found this helpful
Best Answer
Hi Stacy, Oreo cookies with licorice sticking out of the sides make great "edible" spiders!
Answer

this Question
This is a page about indoor Halloween decorations. In addition to all of the spooky and fun Halloween decorations for outdoors, don't forget to add some fun, seasonal decorations inside.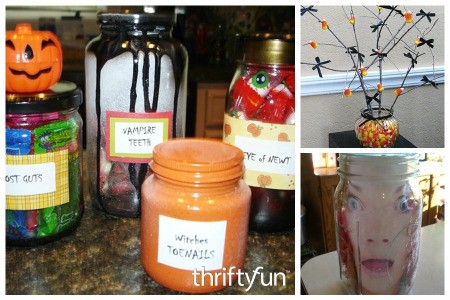 Drape white sheets over all the furniture and windows. It looks like a haunted house and a much more realistic and fun decoration than store-bought paper decorations.
Add candles in old fashioned holders on top of covered tables, and a few hidden flashlights to provide creepy uplighting.
This is a page about scrap wood Halloween decorations. With a little creativity and some paint, you can turn scrap wood into all kinds of Halloween decorations. These pumpkins are great porch decorations.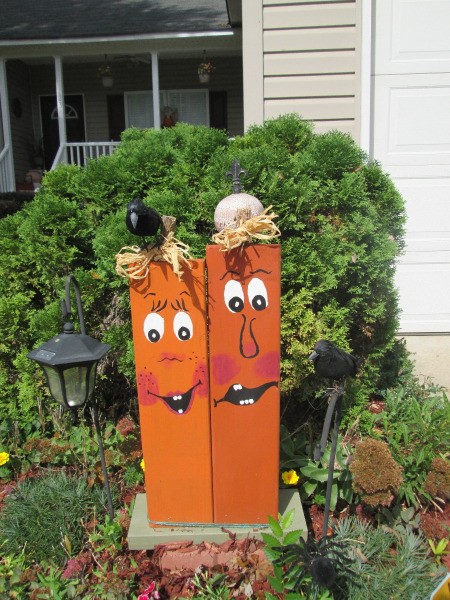 This is a page about Halloween decorating safety tips. As with any holiday, when decorating for Halloween care needs to be taken to ensure the safe nature of your decorations and their installation.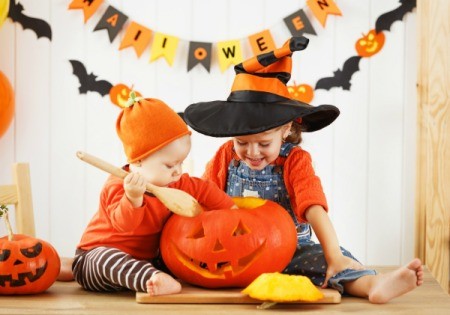 This is a page about making zucchini Halloween decorations. In addition to making carved pumpkins for Halloween, you can also create some fun decorations using zucchini squash.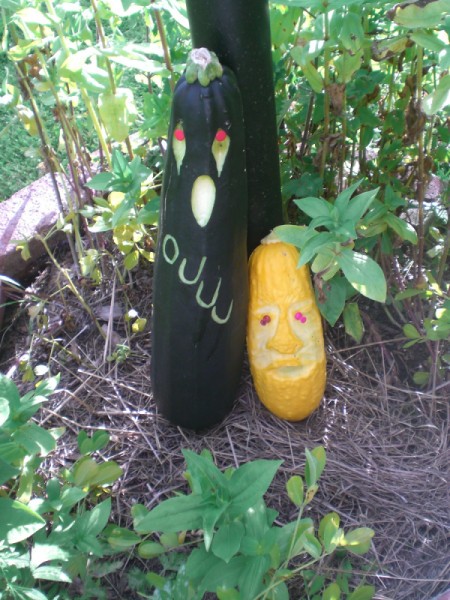 This is a page about outdoor Halloween decorations. Halloween is a great holiday for outdoor decorating to help create a autumn or ghostly mood.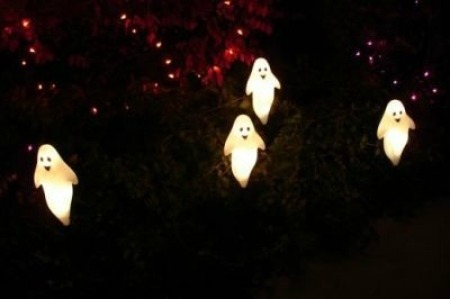 This is a page about scary Halloween decorations. Scary Halloween decorations can help to create a creepy, fun mood for the holiday.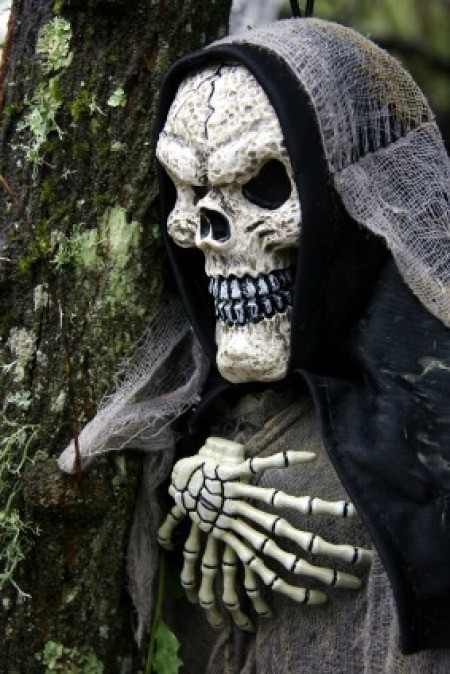 This is a page about decorating your yard for Halloween. Halloween is a great time to decorate your yard. You can go for the scariest house on the block or something more sedate with a harvest theme.
Either way have some fun and create an eye catching display in your neighborhood.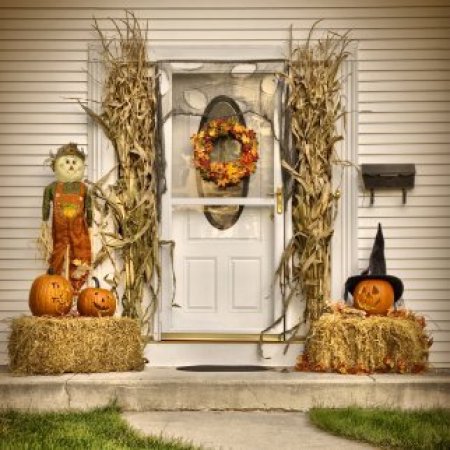 Published by ThriftyFun.
© 1997-2022 by Cumuli, Inc. All Rights Reserved.
https://www.thriftyfun.com/Halloween-Decorating-Ideas-1.html