Debra Frick
2

found this helpful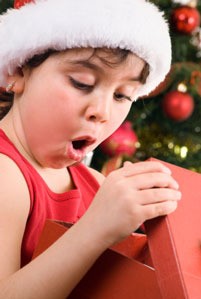 In these hard times, shopping at the thrift stores may be that the only way some of us will be able to afford a Christmas for our families. So here are some ideas of what can be done with thrift store bargains to turn them from "Trash" to "Treasure". My biggest tip is shop early and often. Try to find out when your thrift store restocks and try to buy when things are on sale. Of course, if you find something you really love, try and remember you will be buying for less than retail.
Toys
Electronics:
We all like buying the toys in the stores that make noises and have flashing lights. A lot of these can be bought at the thrift store but you are always taking a chance that they don't work so here are a couple of tips to make sure that you don't get one that won't. Always carry a small screwdriver with you to check the battery compartment, You are looking to see if there is a lot of corrosion in there or if there are old batteries in that are dead or leaking. If it looks clean inside, chances are it will probably work with some batteries. If there are old batteries inside that are dead, chances are it will work, just remember to get the batteries out as soon as you get it home. If it has just a little bit of corrosion from batteries, this can be cleaned off with a little baking soda water or a small wire brush. If you decide you don't want the toy, please put the battery cover back on. Thrift stores are pretty lenient on letting you do this but not if you don't put the covers back on. Carry 3 to 4 C and D batteries with you, then you can "test drive" the toy. This tip can be used on any electronic toy or appliance in the store.
Plastic Animals: These toys, especially the big plastic horses can be restored to next to new condition with a little spray paint made for plastic. The big plastic horses could also be made into a carousel horse by adding ribbons and ribbons roses to decorate it with. Drill a hole through the back and you can even add a dowel for the pole. The plastic paint is guaranteed to not chip or peel.
Board Games: Some thrift stores tape their games shut so people don't open them and take pieces out. My tip for buying used board games is if you can, buy two of the same game so if you are missing pieces from one, you can make up for them with the second. Also a old chess set is something that you might want to buy as the pawns can be used for the "marker pieces" in every game, including Monopoly. Some of the game companies have sites on the internet where you can buy missing pieces also.
Books: These are a great bargain for adults and kids alike. Some people write their names in the books or if it was a gift, Aunt Mary might have put in a dedication. This can be covered with a large mailing label and then you can identify the book as your child's or put in a dedication to your Aunt Mary. If they wrote all over the inside front cover, it can be covered with one of the many beautiful scrapbooking papers that the craft stores have. Just cut the paper down to the size needed and spray mount it in to the book.
Stuffed animals that look new can be jazzed up with a new ribbon or go to the children's department and try to find a little dress to dress them up with. A plain bear decorated with a small crocheted scarf in your daughter's high school colors and the felt numbers stuck to the bear's belly for the year she graduates might just tickle her fancy. A Christmas bear can be decorated with old Christmas ornaments that have be taken apart.
Dolls: What would Christmas for a little girl be without a doll? Believe it or not, you can restore Barbie or a baby doll's hair but that will have to wait until my next article, where I will be giving complete directions for restoring dolls back to a playable condition.
Bicycles: Bikes that are in fair condition can be fixed up with a new chain and some new tires. Buffing compound can sometimes bring back the paint job on a bike but not always. You can always spray paint it if not.
Clothes
A lot of designer stuff shows up in thrift stores so it pays to know your designers. Carry in your purse a list of everyone's clothing sizes so when your shopping you will know what will fit and what won't. Also remember that unless you find something that is in new shape, that these clothes have been washed before and will not shrink. Check the clothing over very well. If it is missing a fancy button, you might not want to buy it because finding a replacement will be impossible. If you don't mind changing out the buttons for something new, buy it especially if it is a expensive sweater that you know someone will love.
Jeans can be decorated in so many different ways, You can add lace to the pockets, you can add fringe to the bottoms, applique lace doilies to them or trim with the new beaded trim that comes attached on a ribbon. Always check the zippers. Same things goes with women's shirts, you can always decorate them. Check out the great selection of handbags also these make great gifts for teens.
Creative Packaging
This is a great place to look for baskets and tins. It is also the place to look for things that you can fill with candy or anything else. Mugs can be filled with candy or hot chocolate packages or for kids with crayons or markers or colored pencils. I love to buy Christmas plates that used to be in a set but now there are only a couple or three left. They make great trays for Christmas goodies. I also look for glass trays or silver plated ones if they are not too damaged, to use for Christmas goodies too. Fill a beautiful crystal wineglass with chocolate kisses or pair a couple of wine glasses together with a good but cheap bottle of wine or sparkling cider. This is a great gift for people without kids. Thrift stores also sell Christmas stockings that you can redecorate or, if in good shape, leave as is and fill with small gifts for co workers and friends.
Basket Fillers
This is the place to find all the things you could use to fill baskets for your friends and family. Two champagne glasses and a bottle of wine and some crackers and summer sausage put into a basket with a little bit of shreds or Easter grass can be a great gift for newlyweds. Cookies cutters and a couple of character cake pans for the baker in the family. On ThriftyFun, there are a lot of basket ideas. Take a look and you will find many ideas that you can use by just buying the "ingredients" at the thrift store.
Decorations
Christmas trees and wreaths can be bought at the thrift store and can be redone to suit our style. You are going to pay a lot less for them than you would at Walmart.
Happy Hunting!
Comments
December 5, 2007
0

found this helpful
Thrift shops are also good for decorative items - I have a little piece of African carving for a gift, and a marble lion statuette. There are often ethnic things - and framed watercolors or paintings. I just got a 19th C. colored lithograph framed for $7 at Salvation Army! It doesn't matter if you have gotten these things at a boutique or antique store or thrifty shop! There are people who work as "antique pickers" who go through exactly the same yard sales and thrift shops as you do to sell on to dealers. Beat them to it! This hunt is often good at places where retirees are downsizing and in out of the way places, where the pickers fear to tread! And as for these gifts, the more eccentric, the better! My brother STILL has the preserved piranha fish I gave him almost 40 years ago!
By Nellio (Guest Post)
December 5, 2007
0

found this helpful
If you start earlier in the year, you can shop at Yard Sales too. They often have even better bargains than Thrift Stores.
By Carol in PA (Guest Post)
December 5, 2007
0

found this helpful
I do not agree with you that we are living in hard times. I am 61 years old and living on a fixed income. The economy has hit record highs in the past several years. Of course, since the economy is cyclical, once it has hit its high, it will then start to go the other way. That was started with the raising of the minimum wage which I learned in graduate school economics class never helps anyone. Manufacturers and retailers just raise prices to cover the added expense.
I appreciate your article about thriftiness, but I have lived through the 1970's and know what hard times are like. If you can't make it now, you'll never make it.
BTW, I counted the number of tv commercials for diamonds last night and there were six of them. People don't buy diamonds when the economy is bad. (rofl)
Warm regards,
December 5, 2007
2

found this helpful
Thank you Debra for your good ideas. Christmas can be overwhelming when there are children and money is in short supply.
I am still cranky over feedback I read in the Christmas section (Gifts) on another part of this web-site. Several teachers complained about the quality of gifts they had received in the past from their students...they didn't want apples, toiletries, knick-knacks, etc. What they wanted were gift cards and certificates to restaurants, Starbucks, movies, and the like.
As a teacher, I strongly object. It's the thought that counts. Buying a teacher an expensive gift or even any gift is not, nor ever should be, an issue for parents. A small rememberance, a card, or even nothing is completely appropriate.
Read More Comments