Rice Krispies treats are so yummy. These Easter eggs are so easy to make and kids will enjoy cracking them open to find a sweet surprise inside.
First prepare the Rice Krispies as follows:
Using a large pan, heat butter over low heat. Add marshmallows and stir until completely melted. Remove from heat. Add Rice Krispies a cup at a time and stir until well coated.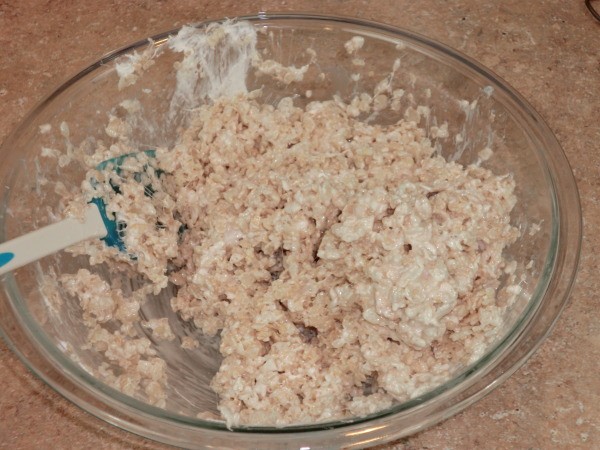 Wash the plastic eggs thoroughly and dry. Spray the insides of the eggs with a little bit of non-stick spray. It is also helpful to lightly coat your hands so that the marshmallow doesn't stick to them.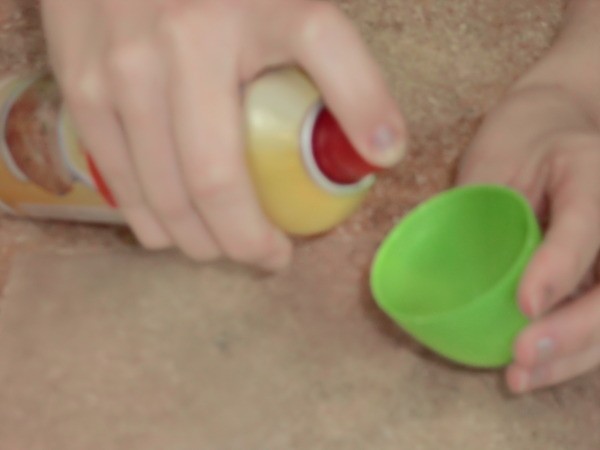 Take a small handful of the rice krispies and push it into one half of the plastic egg, working it up the sides and creating a cavity in it. Do the same to the other half of the egg. Repeat with remaining eggs.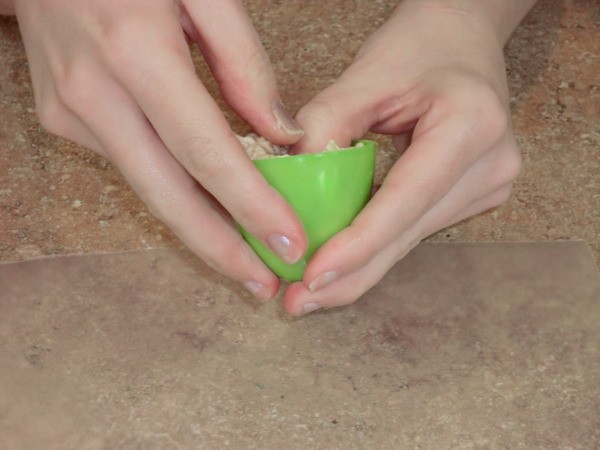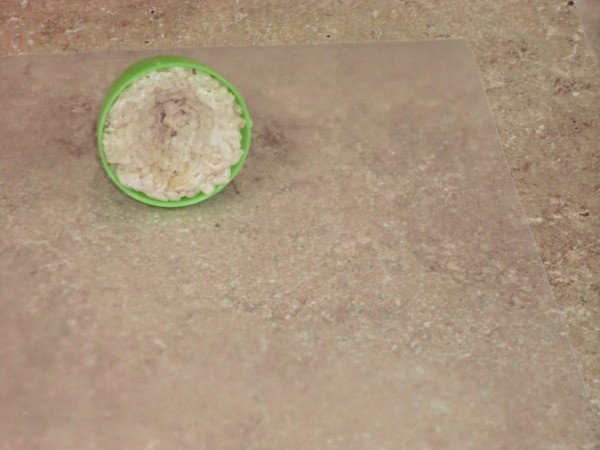 Allow them to dry for a few minutes so that they hold their shape once removed from the eggs. Gently slide the rice krispy eggs out of the plastic eggs and put a few pieces of candy inside the cavity. Now carefully press the egg halves together using a little bit of pressure to seal the egg shut.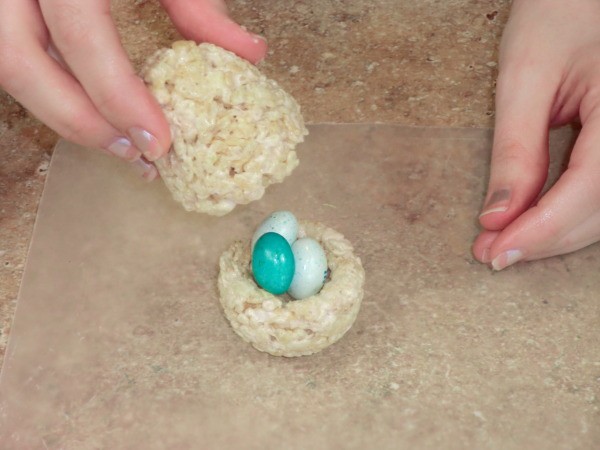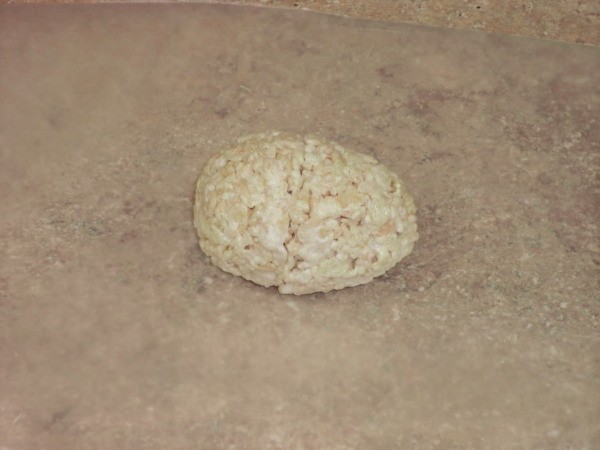 Now decorate using frosting, sprinkles, or piping gel.