Make a Santa, fairy, or other dolls to decorate Christmas trees, easily, using simple household items like blank papers, cotton, and used gift-wraps.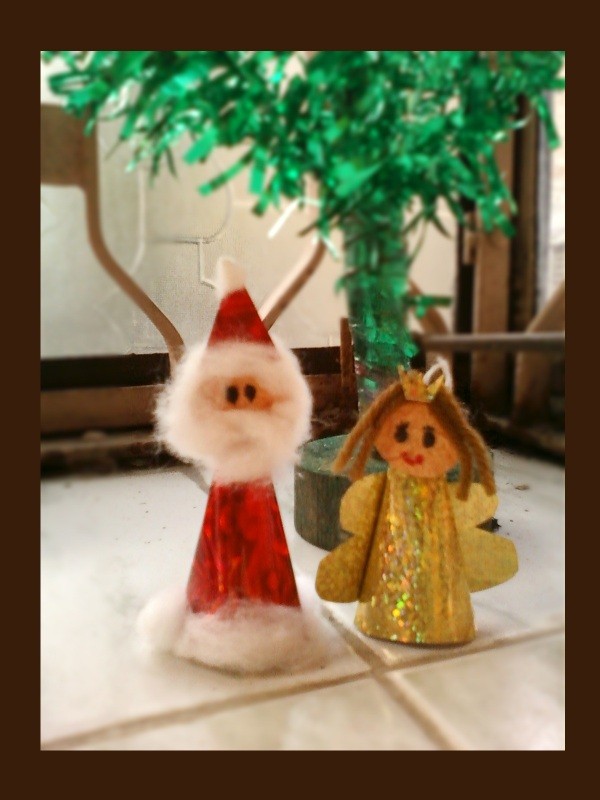 Editors Note: This could be a good craft for the kids to help make decorations.
Approximate Time: less than an hour
Supplies:
scraps of paper (the stiffer the better :)
colored gift-wraps
cotton, wool
thread and needle
sketch pens
scissors
glue and cellotape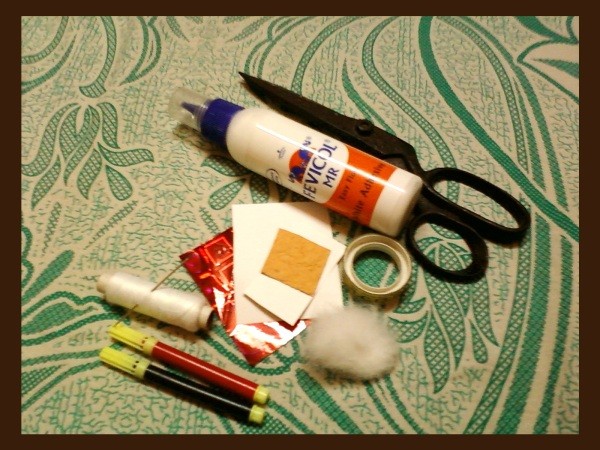 Instructions:
Take a small rectangular piece of paper and stick a piece of red gift-wrap of the same size on it.

Fold it in the shape of a cone and stick the edges with glue.

Cut off the base.

Cut a piece of paper (get a colored paper or color a white paper) in circular shape to make the head of Santa.

Glue cotton on the face to make Santa's hair and beard.

Draw his eyes with a pen.
Make a hole on top of the cone to tie the thread for hanging the doll from the tree.

Then stick the head on with glue in front of it.
I glued some cotton to the base of the cone and made a cap cutting a triangular piece of gift-wrap and gluing some cotton on it for added effect.
And the Santa's done!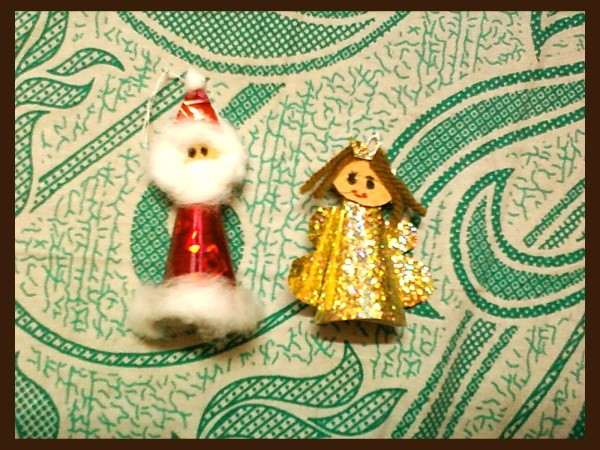 Similarly, I made the fairy using different colored gift-wraps, gluing wool on her head for hair and gluing some gift-wraps, cut as wings, to her back.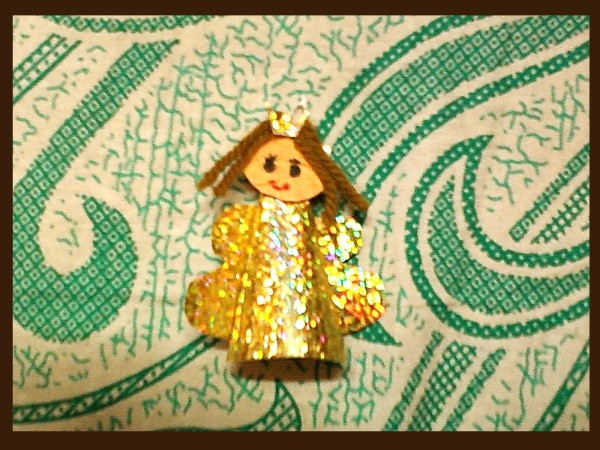 With little tweaks, the same process can be used to make any doll of your choice. All we need is a little imagination :)
By Gunja from West Bengal, India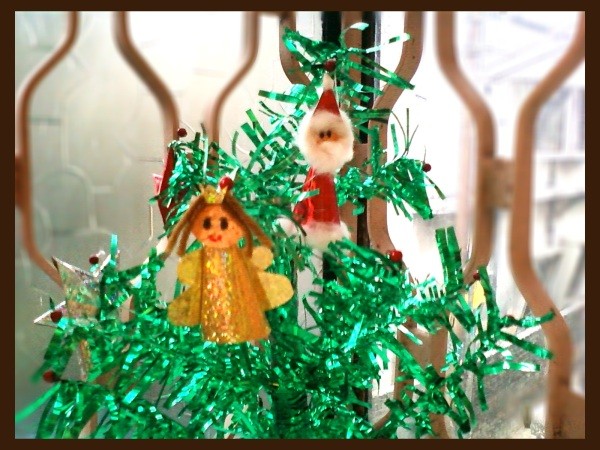 December 17, 2008
0

found this helpful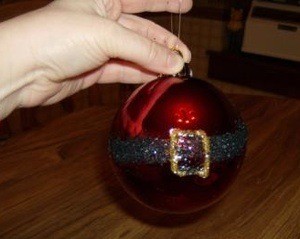 This cute Santa ornament is created with classic red glass balls, glue and glitter. They will add a festive touch to any Christmas tree or decoration.
Approximate Time: 15 minutes
Supplies:
glue
red Christmas ball (plastic if working with kids)
gold glitter glue
black glitter
paper plate
Instructions:
Very easy; take red Christmas bulb and make band around entire bulb.
Roll ornament in black glitter, which I put on paper plate or you can sprinkle on. (Note is you don't want to used glitter make band using felt or velour scrap material). Let dry.
Come back and use gold glitter glue and draw belt buckle.
Note: If you are doing with kids, use plastic bulbs as the glass may shatter if they use too much pressure.
By Crafter from MA