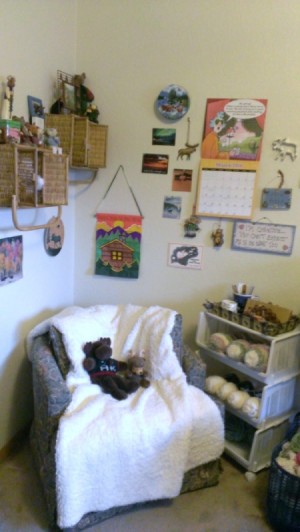 As some of you know, I am living alone for the first time in 28 months. I have given up my room to have a "croffice" (aka craft room/office).
Being in Alaska 5 times has made me fall in love with bears, moose, and all things Alaska, so I decided to put all my Alaska stuff together in the corner where I will sit and either watch Netflix on the computer, or crochet, or both.
I have Moose Nugget Candy (horehound), stuffies, fabric, tins, post cards, calendar art, and more.
If you have a collection can you find a way to "display" it in one place? I sure am going to enjoy mine!