My wedding is May 19, 2007 and I am having a simple outdoor wedding (cake, punch, fruit/veggie trays, finger foods, etc) and the colors I chose are blue and white. I am having a white aisle runner. What I am having problems with is coming up with a way to decorate everything such as tables, and what to use for favors and how to decorate for my ceremony. I want to have an elegant wedding, but I am on a fixed budget and I am trying to come up with ideas as to how to do this. Can someone help me?
Feliciamdy from Oneonta, AL

Answers:
Simple Outdoor Wedding
I would put white tablecloths on the tables. You could borrow, rent, buy white sheets, or even use the rolls of white plastic you can get at the party stores. Then I would find smaller blue tablecloths (or even pieces of fabric which you could hem with iron-on tape) to set "crosswise" on the tables at the centers to highlight and add the blue.

For centerpieces, candles are always good; but outside you will need hurricanes or some other way to shield them from the breeze. Maybe blue pillars in a hurricane, set that on a white 12 inch floor tile or table mirror. Add some small vases with sprigs of white flowers (real or artificial). You could scatter a few of the blue glass "globs" from the craft store.
You can get wedding "bubbles" at the craft store, or an online place like Oriental Trading. Make a nice little card on your computer to tie to it with blue ribbon and that could be a favor. (And since you're outside, they could add a little atmosphere, too!) Or make lollipops and tie on the little card.

For both the favors and for decorations: if you have friends who are talented in this area; ask for help! Tell them you would be grateful if their wedding present to you (and your husband-to-be) would be for them to help provide ____________. (That could be your disclaimer, too, if you're not crazy about the decorations, you can smile and say "...and Susan provided all our decorations, wasn't that sweet of her!?" :)

Most of all, don't get locked into a notion that it has to be a certain way. It will look nice no matter what, the bride outshines everything anyhow And secondly, you get to leave both with and as the "prize" of the day. Finally, it is about the people and the gathering; the "stuff" is secondary.
Mostly, just enjoy your day. (04/18/2006)

By Jill
Simple Outdoor Wedding
First, good luck on your wedding. I am sure it will be beautiful.
We got married outdoors and our wedding was perfect. I skipped the white runner because I had friends who used a runner outside and had trouble getting it to lay flat and not blow around. You might want to test one and to make sure it will work.

I purchased a long wedding dress, but had the train cut off and the dress cut to tea length. We made little bags out of the train and put chocolate treats inside and tied them with ribbon and little rose. People seemed to get a kick out of having a piece of "my dress" to take home.

We also used some of the dress fabric to cover a box that was used for cards. I had a bows on the sleeves of my dress that we took off and then of course there was the big "butt" bow, which we also removed. One of the bows was put on the side of the card box and the largest bow was placed on a wreath that was the door of the house [we got married in the garden of our home].

I have a friend who is really good at calligraphy and she wrote our first names and the date and put it in a large frame (without glass) and placed it on an easel. She had the frame tied onto the easel with the tulle and somehow she managed to make sure the easel didn't blow over. The "sign" greeted the guests as the arrived.

We used lots of tulle to decorate. We bought silk roses and tied the stems with ribbon right under the bud and wrapped the ribbon around the stems. We placed them in flower pots with pretty rocks in it. They looked like rose topiaries and they didn't blow away. We also had little votive candles on the tables.

I hope these ideas help. I am sure it will be a perfect wedding. Best wishes! (04/18/2006)

By Tricia
Simple Outdoor Wedding
I hope you have a wonderful wedding day! I came across a few things that might be helpful.

First, if you want fresh flowers, a Sam's Club is a great way to get a large amount relatively inexpensively. Cheap vases can be purchased at Wal-marts or craft stores. A few flowers in a vase with a bow around it would make a nice centerpiece on each table.

Look at the Oriental Trading Co. website. They have numerous things you can use for wedding decorations. Here's a few:

10 inch round table mirrors, 3 for $9.95. One of these on each table with some votive candles (they even have some you can personalize), perhaps with a message from you and your spouse, your names and wedding date, 12 for $9.95. These could be favors for guests. Some of the "fake" rose petals scattered on the mirror and table (they come in light blue or white and are inexpensive) would be pretty. Also, they have white plastic wedding tablecloths (54"x72" for $2.49 each).
They even have silk roses (in blue and other colors) that could be used for centerpieces, $3.95 a dozen.

They have Mylar "wedding" balloons for around $2.50 each. Or, you could use the mirrors, votives or pillar candles (from a $1 store, for example), and toss some blue glass round beads on the mirror and tablecloth instead of the rose petals.

At my wedding, we had small balloons in our colors filled with helium and floating by string from the center of each table. Use a pretty, creative, paperweight to hold the balloon strings in place.

As far as feeding people well and relatively inexpensively, we had a barbecue place cater for us, and they did a great job. They brought different salads, barbecue meats for sandwiches, ribs, cooked vegetables, rolls/bread, veggie trays, etc.

If you have a friend who likes to decorate cakes, perhaps you could ask them to make wedding and groom's cakes as gifts for you both.

I bet even a website like HGTV may have a search engine with wedding decorating ideas. That would be a great place to find creative ideas. Good luck!
Best of luck with your decorating and best wishes for your marriage!
(04/18/2006)

By Krys
Simple Outdoor Wedding
Just do things you really like. I think pretty blue and white frosted balloons weighted down with little bunches of sand wrapped in blue and white cloth would be cute.

For the ceremony we had little bundles of bird seed wrapped in tulle that we cut in circles and bunched up and used a ribbon to tie up and you could attach a little white plastic dove with hot glue onto the ribbon. Using the blue tulle with white and blue ribbon would be nice. (04/19/2006)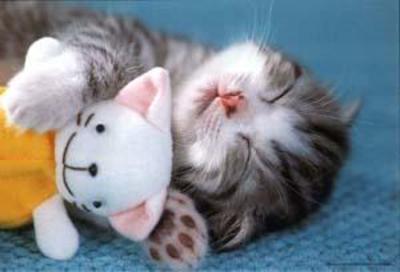 Simple Outdoor Wedding
If you have friends/ relatives who have hydrangea bushes in their yards, if in bloom, use them. You can put them in a tall clear vase. Because the plant is so hardy it makes a bold, beautiful, classy centerpiece.

You could make it feel like a garden tea party by borrowing anyone's blue and white china to use as a centerpiece on the food, gift, etc., table.

If you know someone who has a large decorative birdcage, borrow it. Put a bow on it and use it to collect cards, or put some greenery in it and you have another table accent. At my wedding, we used a clean bird bath to store the birdseed. This eliminated the expense and time of wrapping up the bird seed. People just scooped some in their hands. Or you could just have a few friends walk around with some birdseed in baskets where the guests help themselves to it.

At a craft store, buy a photo mat and have your guests sign it. Then later put one of your pictures with it in a frame. This eliminates the guest book as many people never look at that again. I don't even know where mine is.

Never underestimate the power of tulle.

Congratulations, hope this helps.
(04/19/2006)

By mcelmurrayclan
Simple Outdoor Wedding
For my outside wedding, I used a garden theme with small votive size clay flower pots for candles on the tables, flower seed packets (4 for $ 1 at Dollar General) for favors and a garden trellis (arch) decorated with silk flowers for the altar. It was beautiful and everyone enjoyed it. Put disposable cameras on the tables, those pictures are priceless! (04/19/2006)

By Michelle
Simple Outdoor Wedding
We didn't give out favors at our wedding. No one seemed to notice. Also, for decorations, we found a local flower shop that saves the petals from it's dying roses and they sold us a huge bag for $15 (US) it was enough to sprinkle down the centers of all our tables. They offered the choice of all red or mixed. (04/19/2006)

By Colleen
Simple Outdoor Wedding
Congrats!! I am also planning an outdoor summer wedding, August 18th 2007. I am using Mason jars with bouquets of daisies in my wedding colors (yellow, orange, red, pink, and lavender). I will be using a thin ribbon tied around the lip of the jar. My bouquet will also be made up of the daisies with white ones mixed in too. Given the timing of your wedding the daisies will give a spring feeling too. Maybe you could include forget-me-not or a blue flower. Hand out the seed packets or I've seen gladiolus handed out in tulle bags before, with a little card saying; "I'm glad you could join us." Good luck and congratulations. (06/25/2006)

By Ren