What is the best way to refrigerate sliced cucumbers, in water or dry?
By Roger Quilty from Springfield, TN
Add your voice! Click below to answer. ThriftyFun is powered by your wisdom!
July 17, 2009
0

found this helpful
Best Answer
I store my sliced cukes in heavy duty platic bag removing as much air as possible. They will stay fresh with fairly firm centers for about a week in the fridge this way.
If you place them in water they will have mushy centers in just a day or two and if placed in vinegar they will taste like vinegar and basically will be pickled with a mushy center. Okay for cooking in stews or baked meals but not for fresh, crunchy salads ;-)
July 17, 2009
0

found this helpful
Depending what you will be doing with them, I would think storing in a little water is better, otherwise they would dry out. I would not do this for long though as they would lose some taste. I myself always store any presliced cukes in white vineagar to cover for short term storage.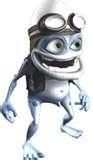 Add your voice! Click below to answer. ThriftyFun is powered by your wisdom!
I am trying to find out the best way to keep cucumbers from rotting in the refrigerator. How can they be preserved for at least a week?

Answers:
Refrigeration of Cucumbers
Take them out of the plastic bag, wash and dry them carefully and don't set them on the "floor" of your crisper. If you have to bag them, do it in a paper bag, plastic bags are murder for a cucumber. (06/04/2004)

Refrigeration of Cucumbers
Any fruits and vegetables will need some special care. A lot of people I know just take their "produce" home and throw it in the fridge bag and all. Here are some things that will help you. In the store take time to pick good produce. Cucumbers should be firm and not mushy. If there is any soft spots at all don't buy them no matter how cheap they are. Never just "cut" out mold or bruising. By the time you find these the produce is rotting and bacteria and harmful spores are throughout all the item. No amount of washing or cooking will protect you.
Wash cucumbers well with cold water after getting them home. Dry them well with paper towel and place on a bed of paper towel on a shelf by themselves. No onions, etc. Keep onions and garlic away from cucumbers and other produce items. They give off a gas that rots most produce quickly. Never put vegetables and fruits in the fridge in a plastic bag. They need air circulation. No bags do this. Keep them dry and use up before the end of the week.
Another thing, don't put tomatoes in the fridge unless they have been cut and will be eaten in the next day. Refrigerating them makes them mealy. They go bad and mushy. With the price of food these days nobody can afford to not take good care of their produce. (06/04/2004)

By J Walker
Comments
Read More

Comments