Saving Money on Christmas Presents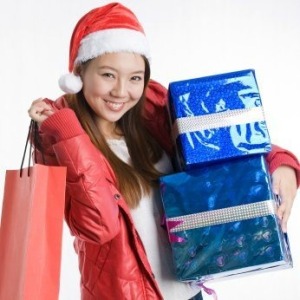 Buying Christmas presents for everyone can get quite expensive. There are a lot of ways to save money when shopping for everyone. This is a guide about saving money on Christmas presents.
Solutions
Share on ThriftyFunThis guide contains the following solutions. Have something to add? Please share your solution!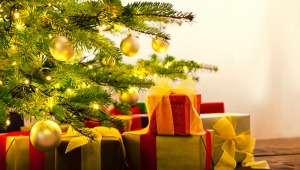 I have a "holiday/gift box" that I keep in my closet. I started this box years ago when our church started a secret sister program. Each month, you give your secret sister a small gift, and at the end of the year, you tell her who you were. I already have a good start on my box for this year and have spent almost nothing. You can do this too, for any reason.
First, don't focus on "certain" items, be open to anything, as you can theme your items together for gifts. Second, take advantage of seasonal items for next year, and third, take advantage of sales combined with coupons. Most of my items are from CVS, Walgreens, and the Dollar Store.
So far, I have items I will give to my secret sister in February, includuing red candles (left over from Christmas) and pink candles (left over after last Easter), which I got at Walgreen on clearance for a dime each, along with a red fleece lap throw I paid $2.50 for on sale, minus $2 of CVS bucks, so it really cost 50 cents.
I also have some green candles (left from Christmas, same price) which I will put in a basket with some other items for St. Patty's day, as well as some more Easter candles.
I got free air fresheners (sale price was the same as my coupon price), including one of the new electric ones. One is evergreen scented which will go in her December gift.
I have a coupon for a free jar of Jiffy peanut butter, which I will add to a survival kit for May, when school gets out. That kit will have PB, Jelly which I have made, a loaf of my homemade bread, 3 boxes of band-aids (again free after coupons), some kids crossword puzzle books, and free bubble bath.
Also, I have 2 boxes of Christmas cards that were marked down to a quarter for her December gift and a couple rolls of gift wrap that were also a quarter each, Thanksgiving paper plates and Halloween paper plates which were a dime per package, and some 4th of July cloth place-mats that were originally $8 each, that I bought for $1 each. I also have some more red and white candles for July 4, but will need to pick up a couple of blue ones to add.
Basically, buy things after the holiday day that can be reused for another holiday. Keep in mind however, you need to stick with items that are not going to dry out, expire, or loose their scent.
Also, save and use those bonus bucks and reward points. With my Walgreens rewards, last year I cashed them in and gave last-years sister a $10 red lobster gift card on her birthday. She had it listed on her sheet as her favorite restaurant.
Last year I spent around $20 total for 12 gifts for my secret sister, and she received some very nice gifts.
Also, be creative! Try this approach starting now, and you could have a box or sack full of items you can give for birthdays, Christmas, or as stocking stuffers.

By mom-from-missouri from NW MO
Do you have a frugal story to share with the ThriftyFun community? Submit your essay here: http://www.thriftyfun.com/post_myfrugallife.ldml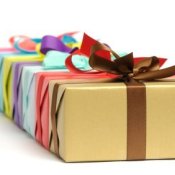 Swapping is better than Shopping! Instead of trying to work out how much you can get away with spending this Christmas, why not get friends, neighbors, and family organized and hold a pre-Christmas "Swap not Shop" event. It is fun, will help clear clutter from you house, and most importantly, can save some serious cash!
It is so hard to think of way to spend LESS money in the run up to Christmas, even if you have less cash than ever before. For some of us, however, fusing a common sense approach and living for the future rather than in the moment, spending less cash this festive season could mean the start on the road to financial recovery. We all have so much "stuff" around and amongst all the clutter we can all find items that we no longer want or need that we would be happy to swap for something we do! Unwanted gifts, craft items, and children's toys in good condition are likely to find willing hands to take and reuse them.
So many of us have the skills to take simple ingredients and turn them into delicious or attractive festive items that others would also be happy to exchange for their own (often brand new) unwanted items, so a "Swap not Shop" event is bound to be a success!
So what do you need to hold a Christmas "Swap not Shop" event?
A bunch of fair-minded people with items they are willing to barter.
A suitable venue, a house, school, or church hall.
It is really important that people taking part understand that they have to approach the act of bartering with open minds and kindness in their hearts. Whilst they will obviously have some idea of the value of the items they are taking to barter, the spirit of the event is to make sure that everyone taking part leaves with things that are useful and desirable to them. This could be a chance for people to fill their kid's Christmas stockings and a chance for you to stock your Christmas cupboards with goodies you just don't have the time or skill to make yourself.
The event operates by those taking part setting out their stalls. Once items are on display they then just need to have a wander about and look at what others have on offer. At this point people are often a little shy because they are understandably reluctant to make an offer for a barter that might be viewed as insulting or risible, but suddenly someone who has seen something they would really like will take the plunge and the event will be off and running and soon everyone will be taking part!
By the end of your Christmas "Swap not Shop" you will have a room of happy people, most of whom will have exchanged the things they brought with them for items that will help them get one step closer the cashless Christmas we all wish we could have.
My husband and I are on a fixed income rendering finances tight; therefore we start our Christmas shopping in January and we shop at thrift stores. By starting the first week of January, we allow ourselves the time to be selective, shop carefully and discover wonderful gifts for a fraction of their retail prices. Frankly, when you try to shop at the retail stores over the holidays, you find everything is over priced, all the stores seem to be carrying the same things, and selection is therefore limited.
We have, over the past six years managed to find useful, original, novel, absolutely wonderful gifts that brought radiant smiles to the faces of the recipients. When it is all over and we did the tally, we found that in the end we spent less than three hundred dollars for a gift list of almost twenty people. That includes the wrapping paper and bows purchased at the dollar store!
It takes patience and checking back frequently at the thrift stores, but again we allow ourselves all year, keep a running list of purchases and recipients they are intended for and how much was spent on each item, then pack them safely away. We will start pulling them out and wrapping in the next couple of weeks without the rush, without having to fight the crowds to shop, without the fear of opening the credit card bills in January, and without having over spent or left ourselves in financial hole, which sure goes a long way to removing the stress of the season!
By Willow
Do you have a frugal story to share with the ThriftyFun community? Submit your essay here: http://www.thriftyfun.com/post_myfrugallife.ldml
I have too many people on my Christmas list and not enough money. This year I've planted my spider plant babies into decorative coffee mugs and some into old glass pedestal candle holders and adorned them with homemade bows and candy canes.
Read More...
I have a frugal idea for giving gifts when you are on a tight budget. I have 6 nephews and nieces aged between 6 and 15 and, with money so tight, I didn't know what to get them all.
Read More...
We all know how expensive Christmas giving can be. My husband and I live on a disability check. He fell and broke his back 3 years ago, and I stay home and take care of him. We had to change the way we live, only necessities now. But I have grandchildren that need Christmas gifts.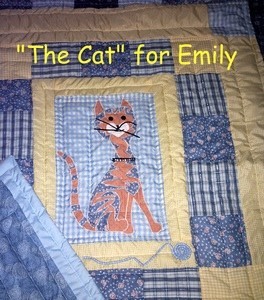 Read More...
December 3, 2008
0

found this helpful
I'm the first to admit I am one of the least organized people I know. That being said, when it comes to saving money I am a little less lazy than some people but don't get it confused with my terrible organization skills!
Read More...
October 26, 2004
1

found this helpful
Keep a running inventory on the door of the closet where you keep gifts purchased throughout the year. If the item is stored elsewhere, note where you have stored it.
Read More...
With an expanding family that includes children, grandchildren (four new babies in the last two years!) our family has come up with this way to deal with holiday gift giving.
Read More...
Family Strategies for Saving Money on Gifts. We found that the best strategy is this: we spend all year both searching for gifts and spending extra time with the people we love so the gift means more.
Read More...
Related Content