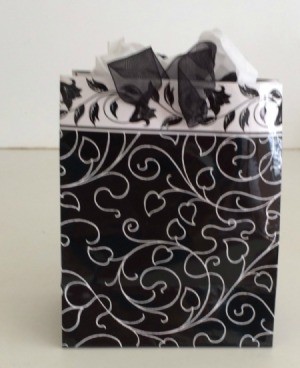 When I moved into my home, a dear neighbor was one of the first people to befriend me and my daughter. She helped me familiarize myself with the neighborhood, and introduced me to many other people. A couple of years later, she had to move away due to her husband's job transfer. She dug up some Black-eyed Susans, gave them to me, told me to plant them in my yard, and said, "Every year when these come up, you will think of me." That's exactly what happened. That incident changed my perspective of what a great gift should be.
So many times we are trying to find the perfect gift for someone, and mistakenly think that an expensive gift will let the person know how much s/he means to us. I have found that the best gifts are the gifts that jog our memories and give us the same warm feelings we have when we were around that person. These gifts become even more precious when the person has moved away or passed on.
Gifts that hold a special place in my heart include:

1. Plants or seeds that can be planted. My son had a friend who was a foreign exchange student from China. She introduced me to Chinese cucumbers. I always save the seeds for the next year. Every summer I remember her, and enjoy the cucumbers that much more.

2. A recipe. Recipes can be made over and over, and passed on to others. Sometimes as a hostess gift I will make the recipe, put it in a thrift store dish/plate, and type out the recipe for the recipient to make at a future date. These gifts are always well-received.

3. A skill. Share your knowledge of gardening, cooking, crafts, or home/car repair. This will last a lifetime. The person will be ever grateful for the new skills they have acquired, and may pass it on to others.

4. A photograph. A photograph of special people and/or a happy occasion is always a hit, especially if presented in an attractive frame.
I hope this essay will let you use your imagination and give gifts that will be cherished.