I am considering weight loss surgery. Any advice or info from people who have had this surgery would be appreciated.

Linda

Answers:
Weight Loss Surgery
I haven't had the surgery, but do have something to consider. My niece was about to have the surgery scheduled. She had one more test to take first. The last test showed that her thyroid was underactive and so she didn't need the surgery. Be absolutely sure the surgery is your last resort before going ahead with it. Good luck. (07/24/2005)
By Pam
Weight Loss Surgery
There are different types of weight loss surgery. Be sure to ask the Dr. all about the positives and the negative aspects of your surgery. You need to be well informed before going through with your surgery. Do know that the only way to maintain weight loss is through good healthy eating habits. If you continue to eat as you have in the past you will see weight regained.
Good luck and eat healthy! (07/24/2005)

Weight Loss Surgery
I had a sister in law who had the surgery done a few years back. The result was, yes, she lost weight, but she is now sick quite a bit of the time due to the surgery. I'd never do it. I lost 65 pounds on my own using a Drs. diet and by my determination. I used proportion control and controlled the number of servings I ate. Plus a lot of walking.

You can do it and once you lose some you will start feeling great. As I lost more weight I was able to walk more, which helped too. If I can do it anyone can. I used to have heartburn all the time, no matter what I ate, now I never have heartburn. (07/24/2005)
By suzq
Weight Loss Surgery
My stepmother had this done. She was very overweight, had diabetes, sleep apnea, and several other things wrong, too. She got an infection from the surgery. I've heard this is common among these surgeries, but that is word of mouth no facts to back that up. She can only eat about 3 ounces of food at a time or she will throw up. They said her stomach will stretch a little at a time.

She has since had two more surgeries to remove the excess skin from being overweight. Even after all this she is still happy that she had it done. Of course the doctors told her she probably wouldn't live five more years without it. She is a lot healthier and health conscious. If you're like her and have tried all the diets and exercise and still have problems losing weight, then do what feels right. But never let someone else influence your decision by making you feel ashamed of how you look.
Vicki in S.C. (07/25/2005)

By vicki
Weight Loss Surgery
I speak from personal experience having had the surgery last August. I won't tell you to do it because you will have to make up your own mind according to your needs and health.
I do know it saved my life and made all the difference for me. I was not able to walk in my own home let alone go out and do my own shopping, take care of my home or my husband who is disabled. If I had not done it I would be totally chair or bed bound by now.

First, get all the information you can and talk to your doctor. Then research, research, research! You can get names and locations of surgeons from the web site www.obesityhelp.com.
There is so much information there you won't believe it. I have lost 97 pounds since last August and am a whole different person.

I now walk where I need to and want to. I do my own shopping, have lost three sizes in my clothes, and have more energy than I have for years. My blood pressure is normal and soon I will be able to stop taking medication.
The surgery won't cure arthritis, (which I still have), but it certainly makes it more bearable.
I never had a moment's trouble with any of the things I heard others talk about. I think like other things, you only hear about the bad things and none of the good results.
If this helps you or you want to know more, post again and we will figure a way to get in touch.
(07/25/2005)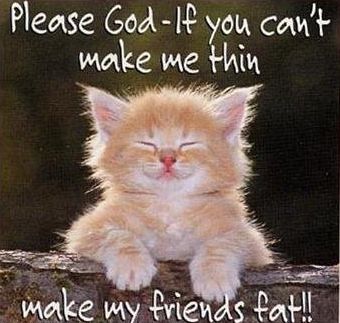 Weight Loss Surgery
You stomach can re-stretch, you still have to watch how much you eat! (07/25/2005)

By Holly
Weight Loss Surgery
My friend had this surgery and almost died from the side effects. She was in convalescent care for the first year on IVs so she could get adequate nutrition. She weighed 454 pounds when she had the surgery and has lost 150 pounds in the last year. They think they will have to amputate her leg at the hip because she doesn't heal now that she has had the surgery.
She goes to a support group, but still requires in-home care for her wound care. She said she wished she had never had it done. She states she was fully informed of all this prior to the surgery, but shut it out and focused only on thought that she would become skinny and would get her boy friend back. She is a very sick and very sad lady.

Make sure that this is your "last alternative" and that you weigh all the risks. I've never seen anyone have an easy time of it with this surgery. It requires total commitment to life changes that you will have to continue the rest of your life and can leave you with new and devastating health problems that can be as dangerous to your well-being as the obesity. (07/26/2005)

By SNIGDIBBLY
Weight Loss Surgery
I have never regretted my decision to have a bilio pancreatic diversion. This is done only in the San Diego area. I would strongly recommend checking with Alvarado Hospital and looking up Dr G Wesley Clark and Dr Wittgrove. To my knowledge they are the only doctors doing this surgery. I was 500 pounds at 30 yrs old, heading for a wheelchair. I am now 44, with a marriage and two beautiful little boys. I'm healthy and have few limitations. I play with my boys as any mom would do.
I still weigh too much, but I eat what I want when I want. If I'd watch it a bit and exercise regularly like anyone should I'd be much slimmer. Please do yourself a favor and seriously consider this option. If diets worked you wouldn't even be thinking about this option. I could cry when I see talk show hosts start guests on diets to live with for next to forever. It took a long time to gain it and it takes longer to get it off, without surgery. I lost "all" my weight in about 7 months. I'm perfectly happy to this day. Do it! (07/26/2005)

By Leigh Ann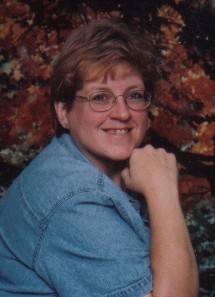 Weight Loss Surgery
My sister has had the surgery, she weighed about 350 pounds and now weighs 140. She pretty much eats what she wants. She has had a few side effects. She looks older from losing weight so fast and has lost some of her hair. But she feels wonderful and said she would make the same choice. She has not regretted it.
Good luck! (01/16/2006)

By julie
Weight Loss Surgery
My advice, I had gastric bypass on 10/19, is to do your homework! Research, ask questions and if you decide to have the surgery, get into a legitimate program. I began my program on Feb. 14. Deciding takes time, then the insurance hassles, medical tests and studies, pre-surgical diet, and most of all, commitment to a new life. WLS is not a cure, it is a means of achieving health. By the way, I am a retired 56 year old. (10/28/2007)